SPF 1951: Behold the First Spectrophotofluorometer!
In 1951, Dr. Robert Bowman showed visitors to NIH's Building 3 his prototype of a device that scanned wavelengths of fluorescent light emitted from various samples. Bowman's spectrophotofluorometer, or "SPF," allowed scientists to use fluorescence as a way to identify and measure tiny amounts of substances in the body. This scientific breakthrough is still used today. Learn more at the NIH History Office's exhibit.
Shown here is Dr. Daniel Duggan, a fellow in Bowman's NHLBI lab at the NIH, with the first laboratory prototype of the SPF.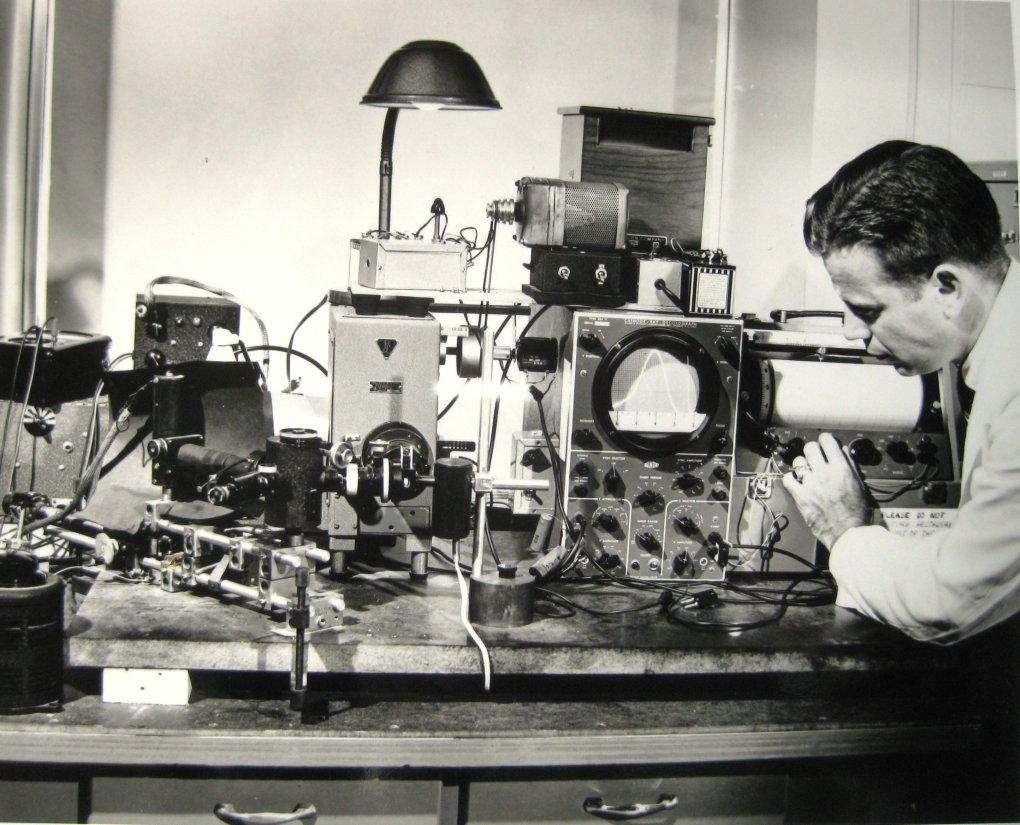 ---
Related Blog Posts
This page was last updated on Thursday, May 5, 2022