History Mystery Part 1: President Truman and the Clinical Center Cornerstone
Here's a mystery with some history: President Harry Truman laid the cornerstone of the NIH Clinical Center on June 22, 1951. Someone removed it for construction reasons on June 14-17, 1977. Where is it now?
We don't know. What do we know? The contents of the time capsule sealed with the cornerstone, and the program of the open house that NIH hosted to celebrate, give us a glimpse of NIH in the early 1950s. Images from that era are what I'll be sharing with you this month as we search for someone who can answer the questions: Where is the original Clinical Center cornerstone? And what happened to the stuff in the time capsule?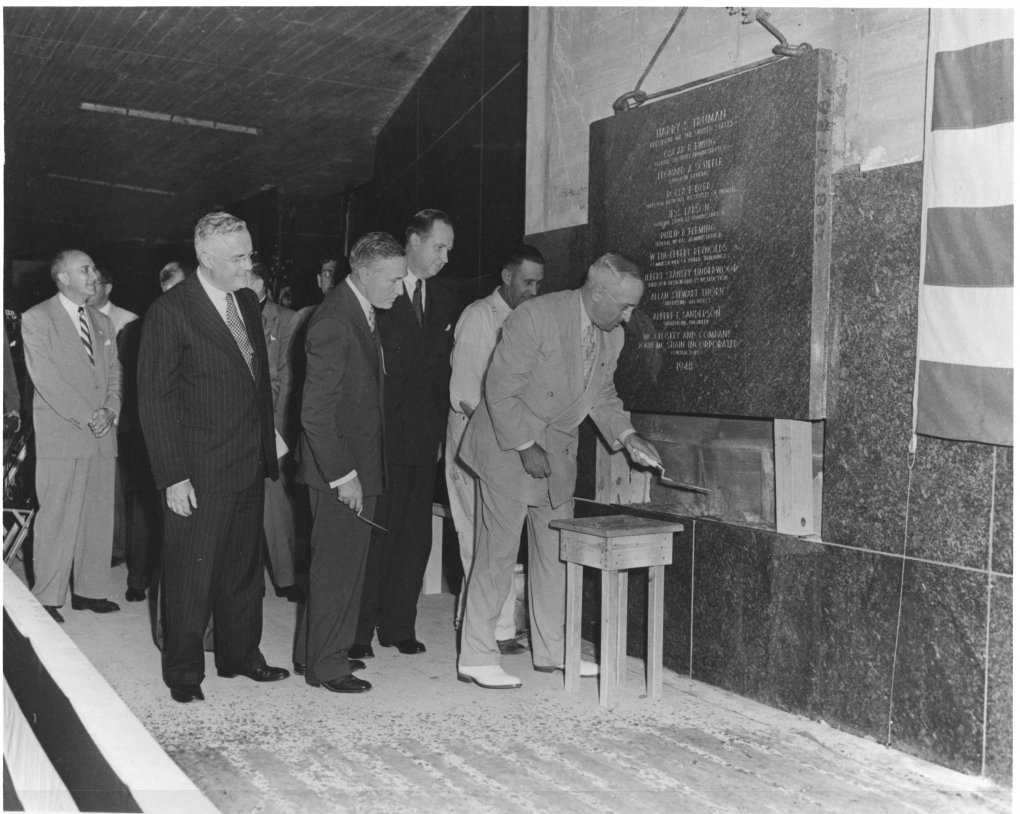 Thanks to the National Library of Medicine for donating a folder with information relating to the cornerstone and time capsule to the NIH Office of History. At least we have that!
---
Related Blog Posts
This page was last updated on Wednesday, July 5, 2023