Wearing Your Heart on Your Sleeve—1970s Style
This dapper bee from 1977 advertised an NHLBI-sponsored multicenter, randomized, double-blind, and placebo-controlled trial designed to test the benefits of beta-blockers for people who had had a heart attack. The study was called the Beta-Blocker Heart Attack Trial (BHAT). Ah, you say—that's why the bee in the hat!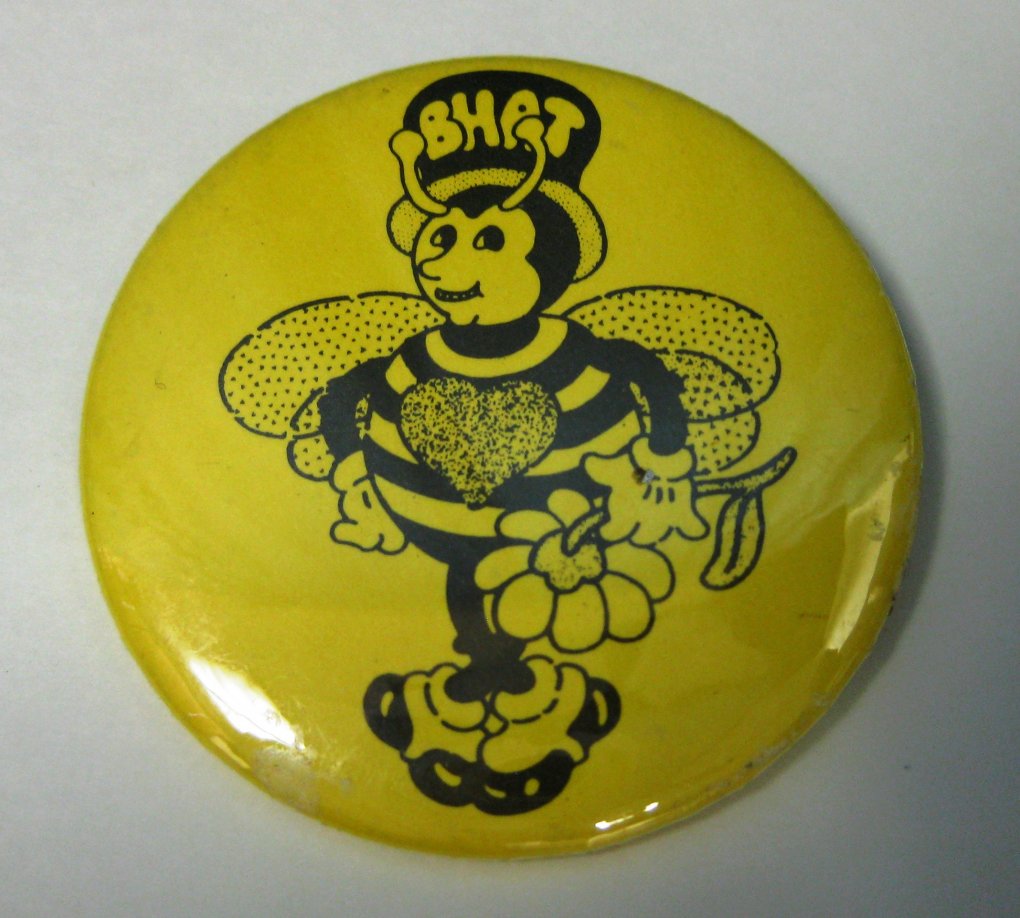 By the mid-1970s, beta-blocking agents were used to treatment the symptoms of angina, but physicians wondered if they would be beneficial in treating people who had heart attacks. When a number of studies using small samples or incomplete designs hinted that the beta-blockers would be beneficial, NHLBI decided that a study of sufficient size and design would be needed. Based on the BHAT results, beta-blocker use in patients with no contraindications is recommended.
Learn more about the BHAT effort and results at https://biolincc.nhlbi.nih.gov/studies/bhat/.
---
Related Blog Posts
This page was last updated on Wednesday, July 5, 2023