Presidential NIH Visits: George H.W. Bush, 1990
Children surround President George H.W. Bush at the opening of the NIH Children's Inn on June 21, 1990.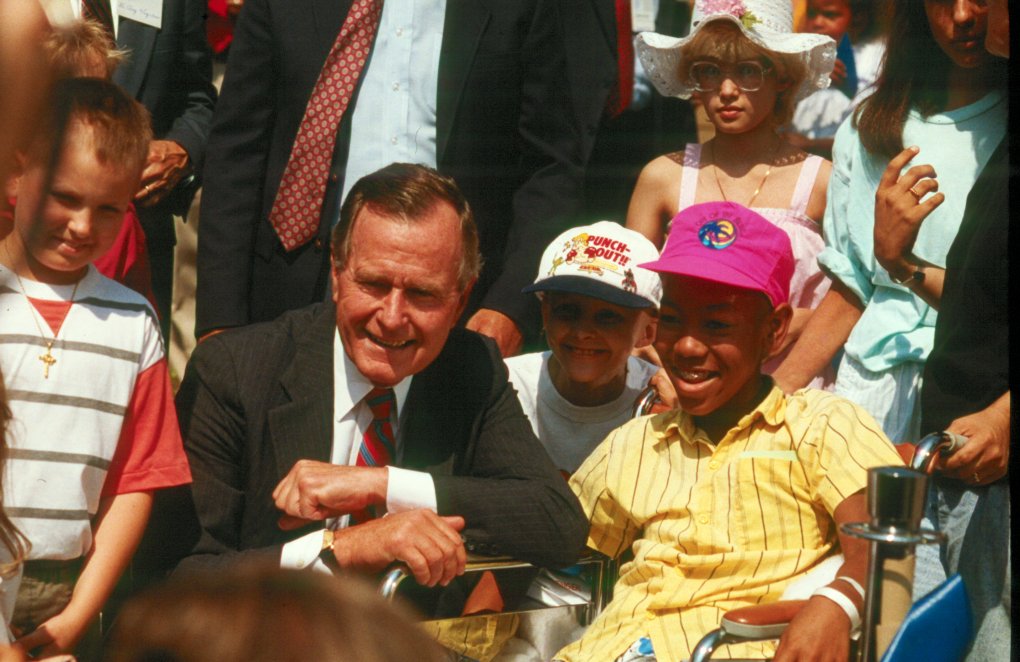 The President and First Lady Barbara Bush attended the celebration of the Inn, which provides a home-like atmosphere to families of children at NIH for research protocols. Bush said, "The lesson of the Inn will show us all that the most important part of life is a very simple one—sharing a laugh, wiping a tear, listening to a loved one." Read more about President Bush's visit.
---
Related Blog Posts
This page was last updated on Wednesday, July 5, 2023