Technology Transfer
NCI's Quest for a Successful HIV Vaccine
Clinical Trial on the Way
Since the beginning of the AIDS epidemic, scientists at the National Cancer Institute (NCI) have made several pivotal discoveries in HIV and AIDS and AIDS-associated cancers. The quest for a successful vaccine began soon after HIV was identified in the 1980s. Four decades later, NCI senior investigator Genoveffa Franchini is close to finding a vaccine approach to prevent HIV infection and AIDS—a disease that has now killed more than 36 million people worldwide, according to the World Health Organization.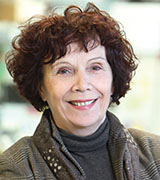 As a trained hematologist and retrovirologist, Franchini chose to study HIV when very little was known about it. "It was clear we needed to think about prevention because many people were dying," she said. "It was the beginning of the [19]80s and everyone was scared, as no one knew what it was."
The current standard of care for HIV is lifelong antiretroviral therapy, a prohibitively expensive option for many patients. It suppresses the viral infection but does not eradicate the virus from the body, leaving patients susceptible to relapse of infection. Despite the efforts of many over the past few decades, development of an effective vaccine against HIV has remained elusive.
HIV vaccine research groups focusing on the induction of neutralizing antibodies—a small subset of immunoproteins that bind to a virus particle and block the infection—have had generally disappointing results. Franchini's studies, however, suggest that the effort to induce neutralizing antibodies, using an inflammatory adjuvant and inflammatory vaccine platforms, may have contributed to the ineffectiveness of previous methods, because they induce too many target cells that help HIV thrive.
Instead, her lab has developed a new vaccine technology that takes advantage of another subset of immunoproteins known as non-neutralizing antibodies. These antibodies, as their name suggests, do not neutralize virus particles directly, but flag them for destruction by the body's immune cells. Today, Franchini's research has opened new avenues to prevent HIV and other retrovirus-mediated human diseases.
Working with the NCI Technology Transfer Center (TTC), her team has been collaborating with researchers from Sanofi Pasteur through a Cooperative Research and Development Agreement since the 1990s. The joint effort has led to the development of a genetically engineered poxvirus (also known as a viral vector) to deliver HIV genetic material into cells. This new discovery was captured in the patent "Recombinant Attenuated ALVAC Canarypox Virus Expression Vectors Containing Heterologous DNA Segments Encoding Lentiviral Gene Products."
This invention led to a phase 3 HIV vaccine trial (RV144 trial) in Thailand with 16,000 volunteers. The trial demonstrated significant, yet limited, protection against HIV infection. The vaccine, formulated in an alum-based platform, was made up of a canarypox viral vector–based vaccine carrying synthetic HIV genes (also known as ALVAC-HIV) and the gp120 immunogen (a protein component of the HIV virus envelope that induces the body's immune response). For the first time, the vaccine was found to reduce the risk of HIV infection in humans by 31.2%.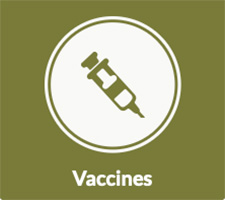 In the early 2000s, Franchini's group invented an HIV vaccine platform that comprised a DNA-based vaccine combined with the genetically engineered pox virus. The invention was reported to TTC, and a patent application ("Enhanced Immunogenicity Against HIV-1 Using a DNA-prime Poxvirus Vaccination") was filed. The RV144 trial generated new hope that a preventative HIV vaccine was achievable and has since led to the other inventions for more effective vaccine technologies.
To improve vaccine efficacy, Franchini's lab has been collaborating with researchers from New York University (NYU) in New York, and in 2017, reported the invention "V1/V2a gp120 Immunogen to Augment Protective V2 Responses" to NCI TTC. With the help of the TTC team, this invention is currently undergoing patent prosecution in the United States, Australia, Canada, and Europe. In 2019, TTC established an inter-institutional agreement with NYU that allowed NCI to take the lead on development and commercialization efforts for the new vaccine technology.
In collaboration with NYU, Franchini and colleagues used a truncated version of the gp120 immunogen to generate a new vaccine that conferred up to 70% protection against simian immunodeficiency virus infection, which is closely related to HIV, in macaque monkeys (iScience 24: 102047, 2021).
Based on these data, the NCI is now planning to tailor this vaccine against HIV and conduct a phase 1 clinical trial in healthy human volunteers in collaboration with the Walter Reed Army Institute of Infectious Diseases (WRAIR) in Silver Spring, Maryland. Healthy participants will be randomized into two study arms, with no placebo control subjects, as an open-label design. The study sites will be the NCI clinic, in the NIH Clinical Center, and the WRAIR clinical facility. Recently, the TTC executed a material transfer agreement with WRAIR to transfer vials of Sanofi Pasteur's ALVAC-HIV for use as part of the vaccine regimen. If results of the phase 1 study are positive, NCI and WRAIR researchers will plan phase 2 clinical-efficacy studies of the V1-deleted gp120 protein.
Franchini believes that this preventative vaccine technology could provide potent and durable protection against HIV. "ALVAC has been used in thousands of people, including neonates, with no side effects and would be safe to use in young people," she said.
This HIV vaccine is a prime example of how scientists can use technology-transfer resources to advance their research and collaborate with both academic and industry partners to further develop promising NIH technologies. The NCI is currently seeking industry partners to launch phase 2 and 3 clinical trials for this vaccine with the hope of bringing it to market.
---
For more details, contact NCI TTC Technology Transfer Managers Wendy Patterson (wendy.patterson@nih.gov) and Ricquita Pollard (ricquita.pollard@nih.gov).
---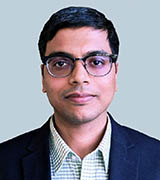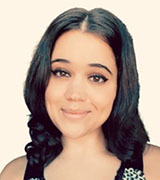 Diptadip Dattaroy, who was a postdoctoral fellow in the NCI's Technology Transfer Center, is now a licensing manager for the Technology Commercialization Office at George Washington University. Larisa Gearhart-Serna is a postdoctoral fellow in NCI's Technology Transfer Center.
This page was last updated on Tuesday, May 17, 2022