The Training Page
From the Fellows Committee
Training Opportunities in Tech Transfer

Many fellows at the NIH share an interest in developing innovative new drug targets, diagnostics, therapies, and technologies and finding ways to move them from the bench to the bedside. But what does it take to bring innovations into the public realm? The answer often lies in technology transfer.
Technology (tech) transfer is defined as the process by which new inventions and innovations created in an institution's labs are turned into products and commercialized. The NIH has several tech-transfer offices, some of which serve multiple institutes such as the Technology Transfer Center (TTC) in the National Cancer Institute (NCI). If learning about and being a part of advancing today's discoveries into tomorrow's medical care sparks your interest, lean in—NCI's TTC also offers three specialized training programs to fellows.
TTAP is a free training program for NCI and TTC client institute postdoctoral fellows and others seeking to enhance their current research activities with hands-on training in invention development and commercialization. The time commitment is 5–8 hours/week for one year. The TTAP experience is valuable toward a variety of nontraditional career paths, including tech transfer.
"Midway through my postdoc, I became interested in making the switch to intellectual property law," said Huimin Chen, a member of TTAP's inaugural class. "Through TTAP, I was able to shadow a technology-transfer manager from the NCI TTC and assist with prosecution of a patent application. The hands-on experience showed me what the future job entailed and convinced me that it was something I would enjoy and be good at."
Similarly, Suna Gulay French came into TTAP as a fourth-year postdoc in the Eunice Kennedy Shriver National Institute of Child Health and Human Development. "This valuable experience basically led to my current career path," she said. "The program got me further interested in the legal and business side of science."
Chen is now a patent agent at the law firm Arnold & Porter Kaye Scholer LLP (Washington, DC), and attending law school at Georgetown University (Washington, DC). In contrast, Gulay French is now a tech-transfer manager with the NCI TTC and recently received the Rookie of the Year award from the Federal Laboratory Consortium for Technology Transfer.
Some of you may feel the urge to explore research and commercialization from industry's perspective. The TTC T2I fellowship aims to support NCI postdoctoral scientists for two years as they advance an invention in the lab toward clinical trials, regulatory milestones, and subsequent commercialization.
It "allowed me to learn about the industry setting and entrepreneurship as well as to continue to develop my invention," said Eric Wei, one of the inaugural T2I fellows. "Through the program, I was able to learn about the decision-making process that is involved in early drug discovery and development."
Trainees take courses—including from NIH's Foundation for Advanced Education in the Sciences—in technology transfer, business development, entrepreneurship, and grantsmanship. Applicants must be NCI postdocs or research fellows and an inventor on a patent or patent application or working on a project for which a patent or patent application has been filed or is recommended for filing. The time commitment is full-time (80% lab research, 20% commercialization) for two years. "The skills that I gained through the fellowship have been invaluable in helping me to quickly integrate into my current role," said Wei, now a senior scientist in lead discovery at Hengenix Biotech (Milpitas, California).
TTC's third program, AIM, uses customer and stakeholder interviews to provide valuable insight on how to translate technologies from the lab into the marketplace. The time commitment is around 8 hours per week for three months.
"Our team completed over a dozen interviews with various stakeholders," said NCI Staff Scientist Sabina Kaczanowska, a former AIM team member. "These interviews were a great way for us to learn about the…issue that our technology is trying to address and to have discussions about how to best integrate our solution into the current treatment workflow and the ecosystem of the market. The knowledge that I gained from the AIM program is invaluable as I lead efforts to translate our technology into the clinic."
If you are interested in invention development, commercialization, or entrepreneurship, take advantage of these three wonderful training opportunities TTC has to offer you. If not part of the NCI or TTC client ICs, you can still request to participate in TTAP, learn about tech transfer through NIH FAES TECH courses, or reach out to your own tech-transfer office.
---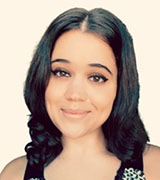 Larisa Gearhart-Serna, a postdoctoral fellow in the National Cancer Institute's Technology Transfer Center, is a member of The NIH Catalyst Editorial Board. Outside of work, she enjoys flamenco dancing, baking, annoying her pet rabbit, and finding the best spots for ice cream and/or hiking in the area.
This page was last updated on Tuesday, May 17, 2022