The Training Page: Data Journalism
Special to the Training Page
Getting the Best of Both Worlds with Data Journalism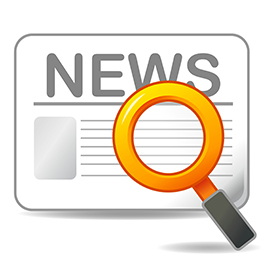 It's great when you find an opportunity that provides the best of both worlds. As a postbaccalaureate researcher at NIH, I work with big data. I'm also a writer in my spare time. Last fall, I attended the 2017 World Conference of Science Journalists in San Francisco and discovered the perfect way to explore both of my interests: data journalism. It involves the finding, collecting, and analyzing of data to create compelling news stories.
At the conference, I attended a workshop on "Data Journalism in R" (R is a programming language), which was led by science writer and BuzzFeed News reporter Peter Aldhous. He also teaches journalism courses at the University of California, Santa Cruz (Santa Cruz, California) and the University of California, Berkeley (Berkeley, California) and his work has included machine learning, mapping, data visualization, and processing geographic data.
Aldous described how he has used the popular open-access programming language, R, to analyze data for his stories. For example, in his 2010 New Scientist article on a pharmaceutical company's payments to censured doctors, he used R to match doctors in four states—California, Texas, New York, and Florida—against the company's records of payments to doctors and medical researchers. For another article, R helped him illustrate the pervasiveness of infectious diseases in lower-income countries. R has also been used to create graphics to visualize life expectancy at birth and gross domestic product per capita to understand disparities among countries or regions of the world.
He taught us about analyzing different file types, installing software packages, making graphics, and exporting files. He explained the technical specifics and jargon of the computer-science world in a way anyone could understand. Aldhous also talked about using data to create maps to visualize the damage done by Hurricane Harvey, the path of the August 2017 solar eclipse, and nationwide access to health care.
We even practiced using R and constructing graphs to visualize trends. With my experience in programming, I found the workshop projects relatively easy to complete. When I realized the similarities between the work of data journalists and that of data scientists, I was surprised at how much my scientific skill set of programming could translate into another field such as journalism.
The workshop gave me a new appreciation for science writing. The way writers like Aldhous can take advantage of statistics, network analyses, and other resources helped me realize how science writers can take advantage of whatever they have available to them in crafting stories. From the nuance of each graph to the overall idea of each story, data journalists understand how to get their messages across.
This page was last updated on Friday, April 8, 2022