NIH Women of the National Academy of Sciences, 1977-1998
What do Presidents Lincoln, Wilson, Eisenhower, and Bush have in common?
They all supported the creation of a group of scientists, elected by their peers, to advise the government on matters of science and technology. Lincoln signed the Congressional act establishing the National Academy of Sciences (NAS) in 1863. Wilson expanded its membership and reach when questions of military preparedness overwhelmed the small group during World War I. And Eisenhower and George H.W. Bush both affirmed the importance of the NAS in their own executive orders.
In honor of Women's History Month, we're focusing on the women NIH scientists who've been elected to the National Academy of Sciences to serve their country with their expertise. For more about the history of the NAS, http://www.nasonline.org/about-nas/history/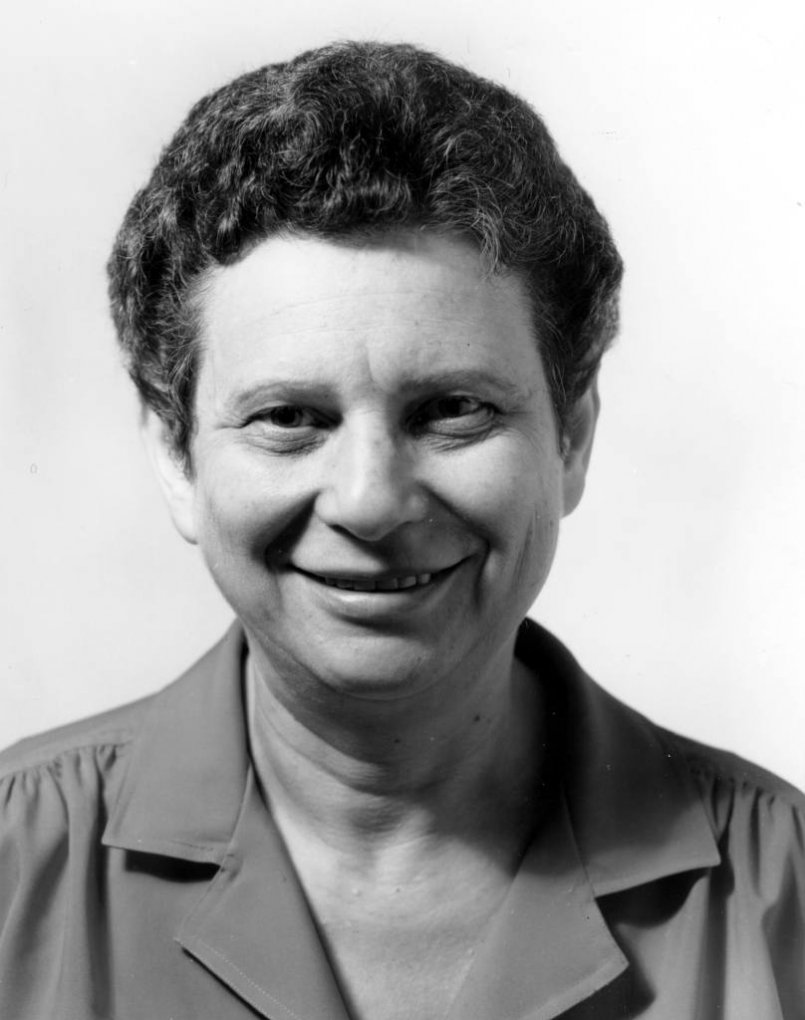 In 1977, Elizabeth Neufeld became the first woman NIH scientist to be elected to the National Academy of Sciences. Her research on how enzymes work in the body to store sugars, and what happens when people don't have enough of these enzymes, was instrumental in developing diagnostic tests for what are called mucopolysaccharide storage disorders. These inherited disorders—like Hurler's, Hunter's, Scheie, Sanfillipo, and Morquio syndromes—cause stunted physical and mental development and often an early death.
Neufeld came to NIH in 1963, and was named chief of NIH's Section of Human Biochemical Genetics in 1973. In 1979, she became chief of the Genetics and Biochemistry Branch of the National Institute of Diabetes and Digestive and Kidney Diseases (NIDDK). She served as deputy director in NIDDK's Division of Intramural Research from 1981 to 1983, when she moved to UCLA, where she continues her research.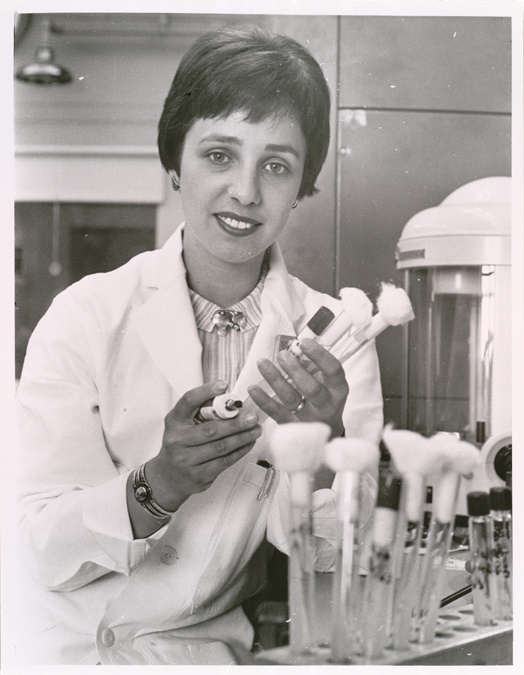 When Maxine Singer was elected to the National Academy of Sciences in 1979, she was one of the foremost authorities on nucleic acids—DNA and RNA—and had helped to break the genetic code. Once genetics became the driving force of medical research, Singer provided a measured and ethical voice to Congress and the media for the uses of recombinant DNA and genetic engineering. Singer continues her molecular genetic studies, including her research on repeated DNA sequences called LINEs (long interspersed nucleotide elements), which can insert themselves in chromosomes and are a cause of genetic diseases.
In 1956, Singer joined the Laboratory of Biochemistry NIAMS, and in 1975, she moved to NCI as chief of the Nucleic Acid Enzymology Section in the Laboratory of Biochemistry. She became chief of the Laboratory of Biochemistry in 1980, a position in which she oversaw the work of fifteen research groups. In 1988, Singer was elected president of the Carnegie Institution of Washington.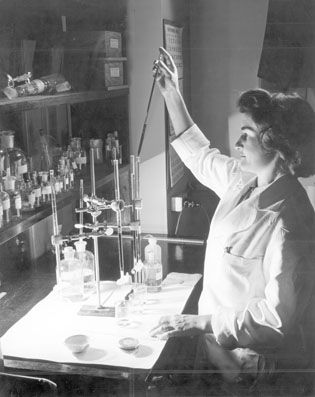 Thressa Stadtman (1920-2016) became a member of the National Academy of Sciences in 1981. A consummate chemist, she is known for discovering how vitamin B12 works, including identifying five of the 12 known enzymes that it requires. She was a pioneer in the field of selenium chemistry, showing that selenium was necessary to ingest in the diet and how it works in the body. She also discovered the enzyme used to measure blood cholesterol.
Stadtman came to NHLBI in 1950, where she remained for the rest of her over 50-year career. As chief of the Section on Intermediary Metabolism and Bioenergetics, she mentored many young students who are leading scientists around the world.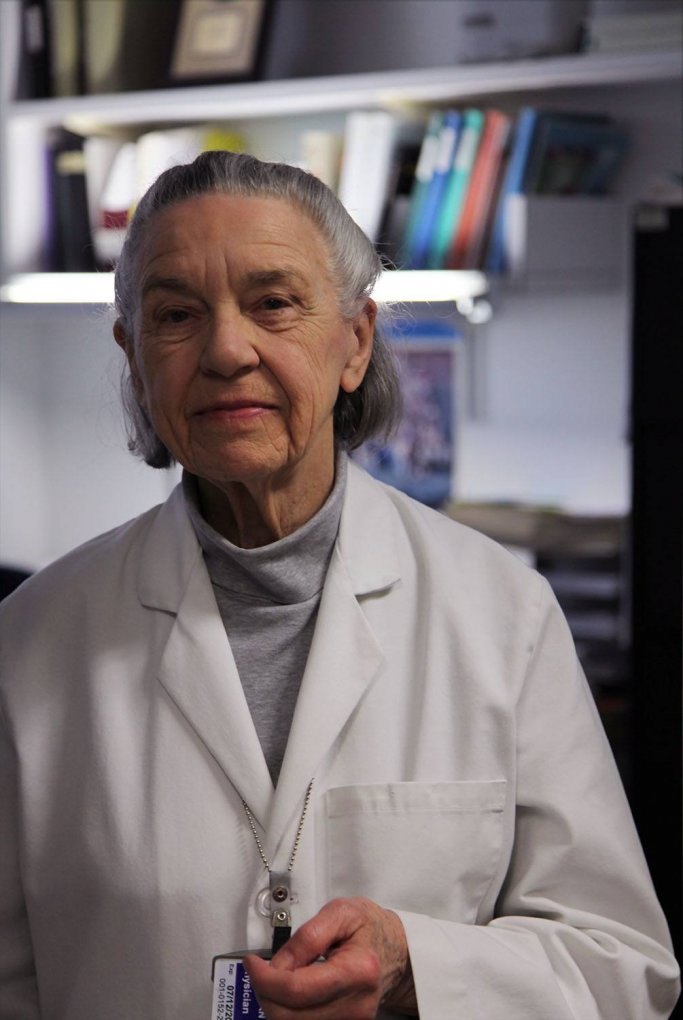 Explaining the rudimentary mechanisms of cell metabolism, regulation, and signaling, and the proteins required, got Martha Vaughan elected to the National Academy of Sciences in 1985. Her work increases our understanding of how cells undertake the many processes that enable them to adapt to changing physiological conditions.
Vaughan joined NHLBI in 1952, where she worked for nearly 60 years. She was chief of the Laboratory of Cellular Metabolism.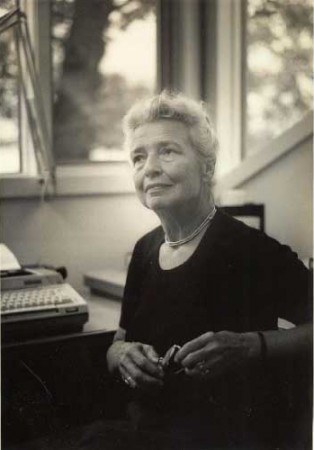 In 1979, Matilda White Riley (1911-2004) joined the National Institute on Aging, after an already successful career in sociology. In 1994, she was elected to the National Academy of Sciences in recognition of her work on developing and implementing a multidisciplinary vision for research on aging that integrated the aging of individuals into societal structures and the biological sciences.
Riley was already a pioneering figure in the field of sociology when she began, at age 68, her 20 year career at NIH. Her first assignment at NIA was to establish a grant program on social and behavioral research and to help guide the integration of these disciplines in all NIH institutes. She recognized that, "People don't grow up and grow old in laboratories—they grow up and grow old in changing societies."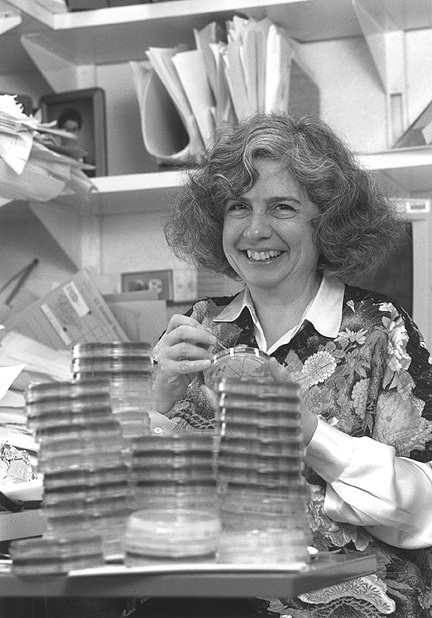 The National Academy of Sciences elected Susan Gottesman to its membership in 1998, based on her important work on a new family of proteases (enzymes that destroy specific other proteins) and her discovery and characterization of bacterial small RNAs.
She is co-chief of the NCI Laboratory of Molecular Biology, where she began her independent research in 1976, and head of the Section on Biochemical Genetics.
---
Related Blog Posts
This page was last updated on Tuesday, May 23, 2023