Flashback to the '50s: NIH Photos by Sam Silverman
In 1949, Sam Silverman joined the rapidly growing cadre of NIH photographers under Roy Perry's leadership. A good portrait, whether painted or photographed, reflects more than just the likeness of the subject—it depicts personality. Silverman demonstrated this in his portrait of Dr. Joe Hin Tjio, below, who discovered that the correct number of human chromosomes was 46.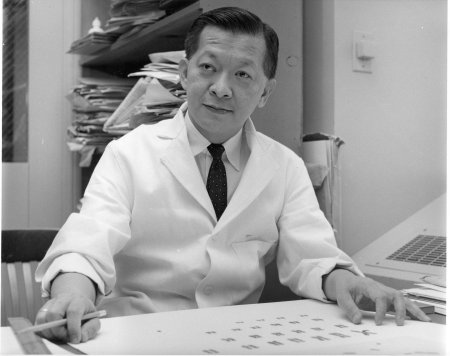 Silverman also spent a lot of time documenting events at NIH, like the September 28, 1950, retirement ceremony for NIH Director Rolla Dyer. The crowd was too large to fit into Wilson Hall, the only auditorium on campus at the time, so the ceremony took place on the steps of Building 1.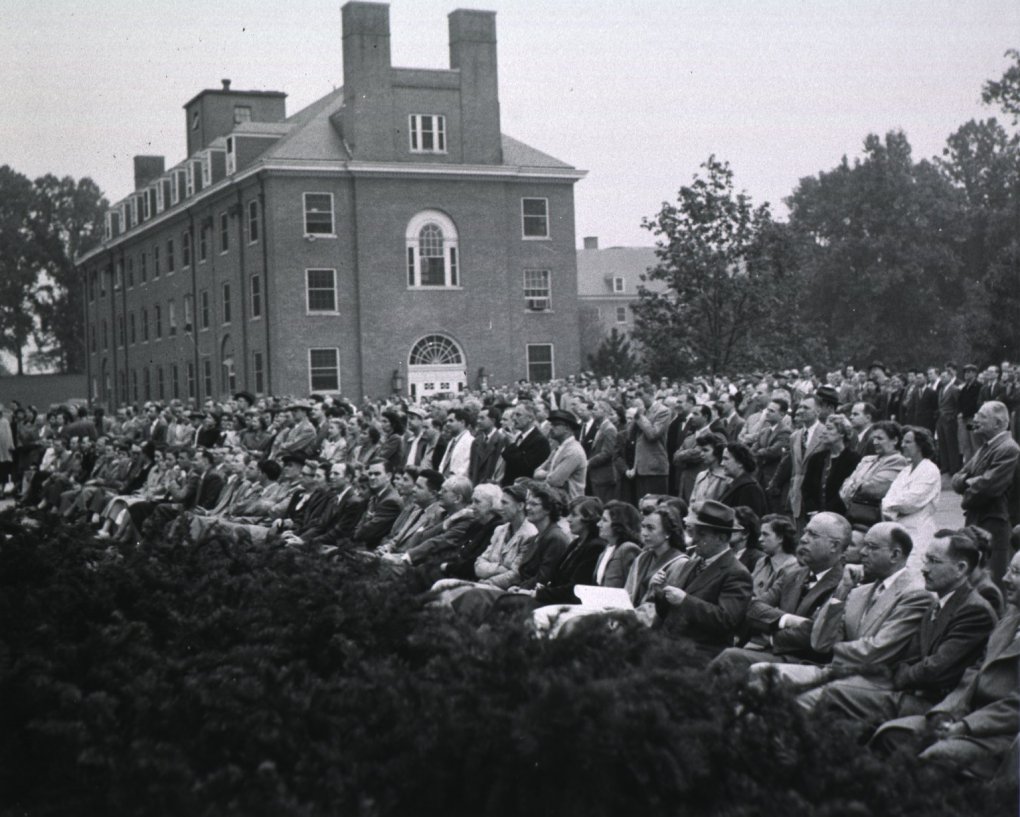 NIH photographers also ventured off the NIH campus to document epidemiological investigations undertaken by NIH scientists like Dr. Robert Huebner, who identified a new rickettsial disease among residents at New York City's Kew Gardens apartments.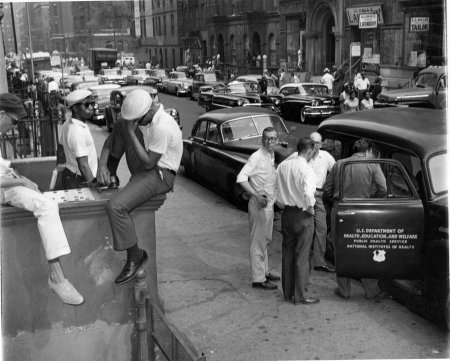 Silverman retired from NIH in 1971. Check in on the "I Am Intramural" Blog next week for photos by NIH photographer Edward Hubbard from the 1960s.
---
Related Blog Posts
This page was last updated on Wednesday, July 5, 2023