'Tis the Season…Flu Season!
This is National Influenza Vaccination Week. Since we are in the midst of flu season, it is an appropriate time to highlight the importance of continuing influenza vaccination. You probably already know the causes and symptoms of the flu (if not, you can find that here). And I won't go into the details of the NIH Foil the Flu campaign, the annual flu vaccination clinic sponsored by the Office of Research Services that provides all NIH staff and contractors with the seasonal flu vaccine for free. Instead, I'd like to highlight the importance of influenza research and a couple of intramural investigators who are tackling interesting questions along the pipeline to creating safe and effective influenza vaccines.
Preparing for a pandemic:
The Spanish influenza pandemic of 1918 caused more than 50 million deaths worldwide. More recently, in 2009, the H1N1 virus (aka swine flu) spread across 74 countries and resulted in at least 8,000 deaths. The severity of the pandemic was minimized by the administration of an H1N1 vaccine. Jeffery K. Taubenberger, M.D., Ph.D., of the Viral Pathogenesis and Evolution Section of NIAID studies past flu pandemics to better understand the ever-changing virus and prepare for future ones. Novel viral strains pose the greatest threat, because humans have little to no immunity against them. Dr. Taubenberger investigates not only the viruses that infect humans, but also avian flu and swine flu, to examine the evolutionary dynamics of the viruses and map virulence factors. There is a noteworthy interview with Dr. Taubenberger in a recent publication of EMBO reports.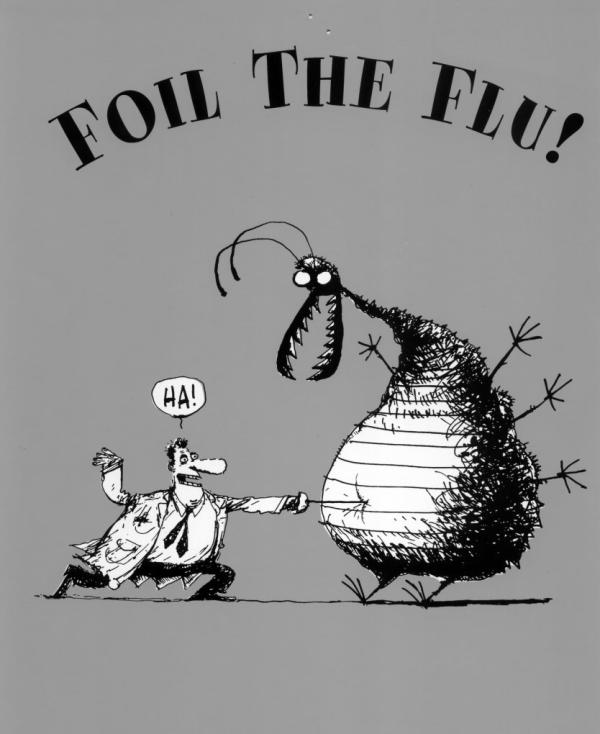 Scaling-up vaccine production:
Since the 1930s, influenza vaccines have been produced in chicken eggs. Although effective, there are some limitations, namely availability of usable eggs and incompatibility in people with egg allergies. Joseph Shiloach, Ph.D., in the Biotechnology Core of NIDDK, has conducted studies on cell-based flu vaccines. He specializes in growth optimization, production scale-up, and product recovery processes. Dr. Shiloach modified MDCK cells—a canine kidney cell line—to grow in suspension for use in vaccine production instead of fertilized eggs. Scaling-up production is an important aspect of vaccine research, because a timely response is critical to responding to an outbreak.
Clinical research studies:
NIH is always evaluating new treatments and combination therapies to find better ways to prevent and treat the flu. How healthy immune systems respond to infection and what treatments are best for immunocompromised patients are critical areas of investigation. Here are some influenza-related studies underway at the Clinical Center.
This week, let's observe the importance of influenza vaccination and the dedicated researchers conducting life-saving influenza vaccine studies. Have you gotten your flu shot?
---
Related Blog Posts
This page was last updated on Tuesday, May 23, 2023