A Sweet Time of Year at the Clinical Center
No need to stand in the cold for a glimpse of the Macy's Thanksgiving Day parade when you can see it at the NIH Clinical Center! Want to go to space and have a look at the Apollo capsule? It's here, too.
Starting in 2004, the NIH Clinical Center has presented a wonderful annual display of gingerbread houses built by teams of NIH staff. The original idea came from Madeline Cooper, a Nurse Recruiter, to encourage team spirit among the nursing units, but soon it became an NIH-wide event. This year's competition hosts 47 whimsical houses of impressive detail.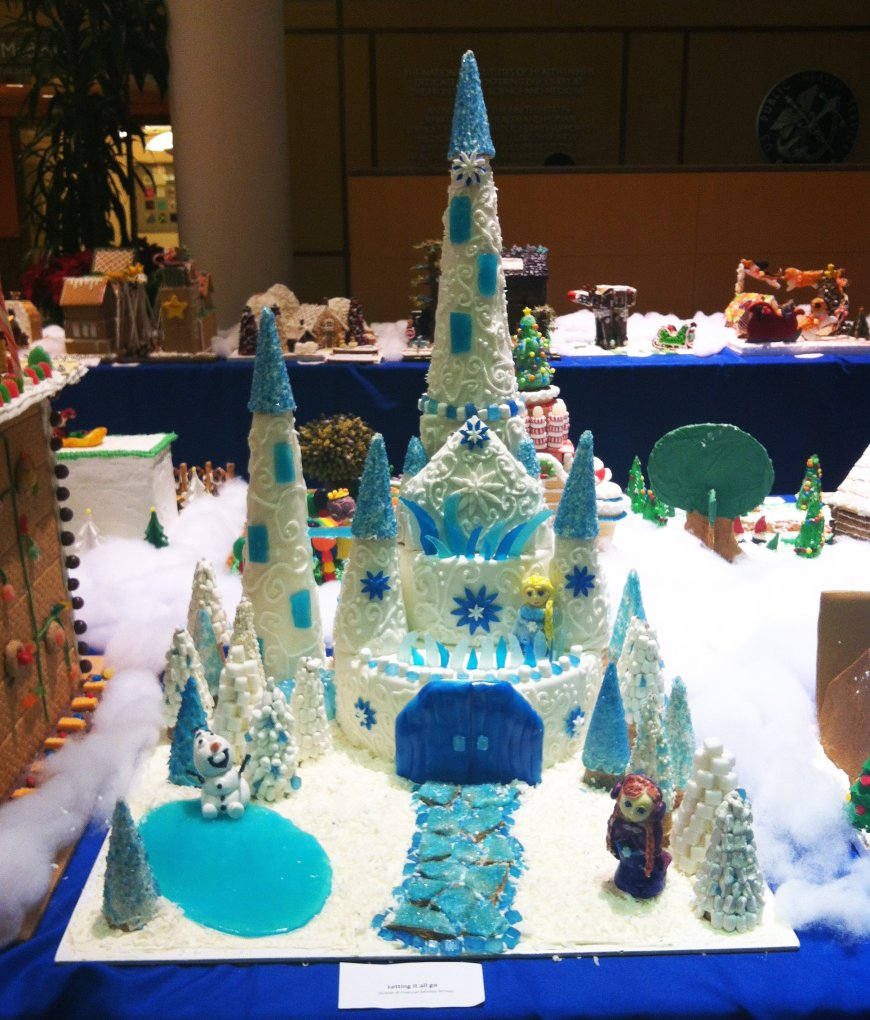 There are also "sciency" entries, like "GingerSNPs," "G-Nome Forest," and "Anatomy of Gingerman." Remember the bear that wandered onto the NIH campus earlier this year? He still roams around the gingerbread houses.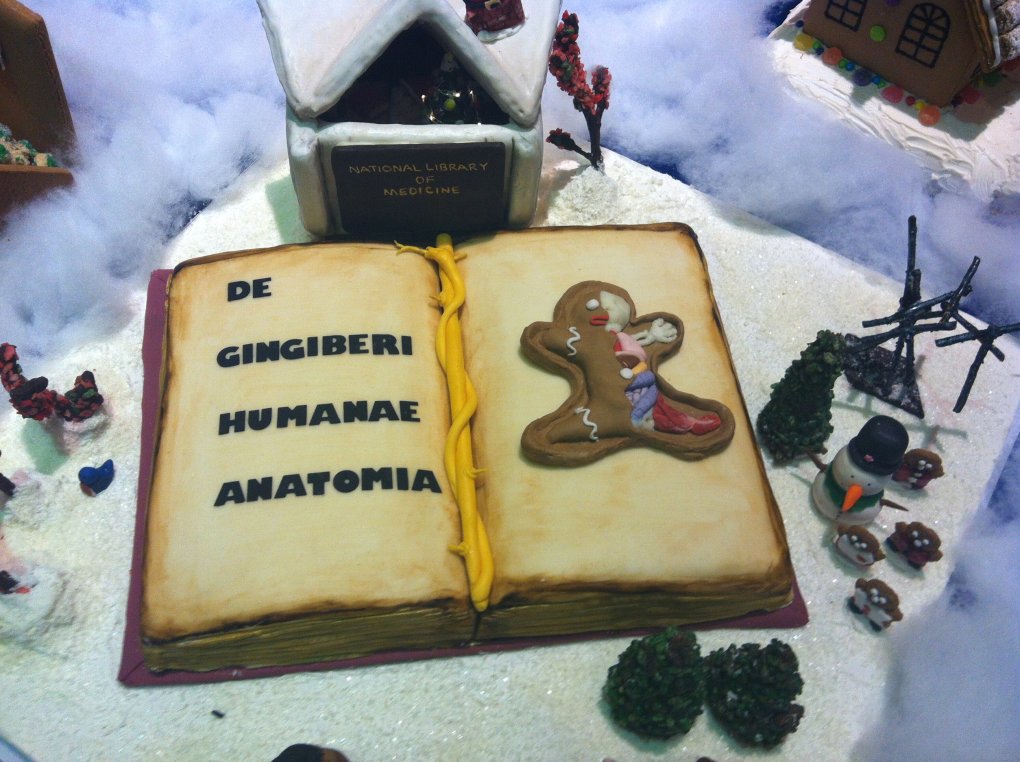 It must have been difficult for the voters to choose the winners from so many beautiful entries, but someone had to come out on top. The lacy white gingerbread houses built by Dr. Karel Pacak's Team at NICHD won the hearts of Facebook voters, while paper ballots favored "Frozen" by the group at 3NE Hematology, Oncology Transplant, NIH Clinical Center.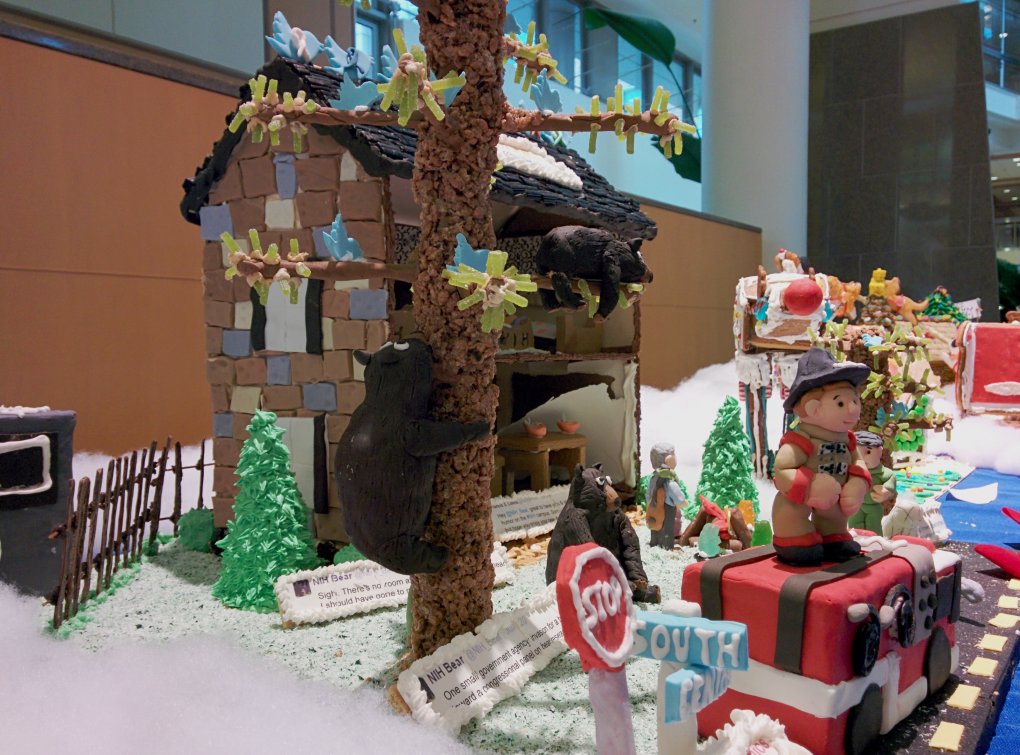 Haven't seen them yet? It's still not too late, since the gingerbread houses will be on display until January 2, 2015. Stop by the north atrium of Building 10 and be amazed by the artistic skills and frosting-piping efficiency of your colleagues and co-workers. If you're not in the Bethesda, Md. area, view the photos of all the sculptures online in the NIH Clinical Center's Facebook album. Share the holiday spirit and have a fun time!
– Written by Soma Chowdhury, Special Volunteer at The NIH Catalyst
---
Related Blog Posts
This page was last updated on Wednesday, July 5, 2023