Improving End-of-Life Care for Dying Children
NIH Researchers Develop an Illustrated Storybook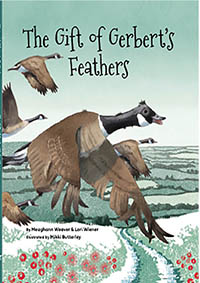 It's devastating when a child is diagnosed with a fatal illness. As parents struggle to absorb complex medical information and make important decisions, they may agonize over how to discuss the illness with their child. Fortunately, palliative-care specialists—who provide holistic care focused on physical, emotional, social, and spiritual issues—can support the families and help them communicate difficult news in culturally informed and developmentally appropriate ways. Open communication about treatments and prognoses can alleviate the anxiety and depression that sick children experience throughout their illness.
Dedicated to improving this communication, palliative-care researchers Lori Wiener and Meaghann Weaver have written a children's storybook—The Gift of Gerbert's Feathers—to help families and caregivers of children with a terminal illness talk about progressive illness, engage children in decision making, and reduce the stigma surrounding the topic of death. The book, written for children 6 to 12 years old, portrays a young gosling who knows he is too weak to endure the next migration. Gerbert lovingly escorts children and families through the seasons and life cycles. The story draws parallels to separation of loved ones and togetherness in times of grief, and it acknowledges changes to the body. It allows children to receive the comfort of conversations in a life-affirming way.
"Books can provide language parents may need to explain and have conversations that are gentle, nonthreatening, and respectful of the child," said Wiener, who is a social worker and heads the Psychosocial Support and Research Program at the National Cancer Institute. Weaver, a former fellow in the NIH Clinical Center's Pain and Palliative Care service, chief of the Division of Palliative Care at Children's Hospital and Medical Center in Omaha, Nebraska.
The Gift of Gerbert's Feathers is intended to address a shortage of children's literature that helps children reflect on death and cope with end-of-life issues. Wiener and Weaver identified the gap in a 2017 paper (J Palliat Med 20:548–559, 2017) and have noted the scarcity of pediatric palliative-care resources in general. In a recent study, Wiener estimated that fewer than 20% of pediatric-cancer patients who were enrolled on a phase 1 study received palliative care (Pediatr Blood Cancer 66:e27771, 2019). To improve the consistency of palliative-care services, Wiener and colleagues developed evidence-based standards of psychosocial care for pediatric-cancer patients (Pediatr Blood Cancer 62:S419–S424, 2015). These standards push for integration of palliative care earlier in disease treatment even before there's been a terminal diagnosis. Wiener also advocates for implementing a system that would "trigger" the automatic consideration of palliative-care consults for certain diagnoses (J Palliat Med 21:452–462, 2018).
In their book, Wiener and Weaver opted for a story of shared human values that is not specific to any one culture or religion. "We thought about identifying an animal that would represent concepts of family love," said Wiener. "When a goose is down, another stays until it gets better or dies. We felt the idea of flight, and the visual image of the V-formation in the sky representing togetherness of families, would be comforting."
The Gift of Gerbert's Feathers also includes online resources such as notes for parents and pictures of feathers that can be downloaded for children to draw on. Wiener and Weaver hopes this book will be used in hospitals and pediatric hospices and will help providers and families broach uncomfortable topics in ways that are respectful of children's cognitive and emotional capabilities.
"Every child who has symptoms that include potential suffering should receive a palliative-care consult," Wiener said. "There is a need for development of resources [such as The Gift of Gerbert's Feathers]. I hope the book [helps] families, pediatricians, multidisciplinary psychosocial providers, and teachers."
---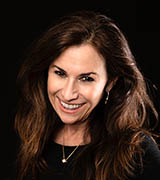 The book is now available for sale in the FAES Bookstore in Building 10.
This page was last updated on Tuesday, March 29, 2022