From the Deputy Director for Intramural Research
Bioengineering: A New Frontier for the NIH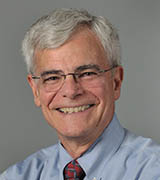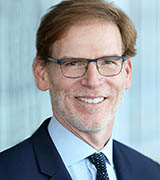 Many of you have seen multiple messages encouraging your participation in NIH's Bioengineering Festival, which was originally scheduled to be held on March 20, 2020, but has been postponed to the fall (because of the novel coronavirus outbreak and NIH guidance to hold large meetings via videoconference or to cancel or postpone them). This festival recognizes the enormous potential of the NIH intramural research program (IRP) to make innovative bioengineering contributions to biomedical research. It will feature a welcome by NIH Director Francis Collins; a keynote address by Jennifer Elisseeff, who was a postdoctoral fellow at the National Institute of Dental and Craniofacial Research (1999–2001) and is now head of the Translational Tissue Engineering Center at Johns Hopkins University (Baltimore); and a series of talks, posters, and "lightning" presentations from our most inventive bioengineers.
The festival's host, the National Institute of Biomedical Imaging and Bioengineering (NIBIB), was established in 2002 with the goal of advancing engineering and physical science in biology and medicine. Since that time NIBIB, and nearly every NIH institute and center (IC), has made major contributions to the enormous growth and impact of bioengineering throughout the world.
Because these gains have been primarily in the extramural research community, the goal of this festival is to focus our attention inward and ask, "How can NIH stimulate cutting-edge bioengineering across our intramural campuses?" One obvious way is to recruit more talented early-career scientists who are using bioengineering principles to attack important biomedical problems. This recruitment is already beginning to happen; if you attend the Bioengineering Festival, you will notice quite a few early-career investigators who were recruited to the NIH in recent years. We hope to recruit many more in the near future.
Many of our IRP scientists who use principles of bioengineering are trained in engineering, but most are quantitative biologists with backgrounds in physics, chemistry, computer science, bioengineering, and, yes, even biology. The physicists often gravitate to the design of new instrumentation to probe the biological universe: new tools for visualizing samples from the most microscopic (for example, cryoelectron microscopy), to the midrange (light microscopy and photonics), to human-sized clinical samples (magnetic-resonance imaging, positron emission tomography, and computed tomography).
Chemists choose to design new syntheses for drugs, molecular probes, and novel means of marking and selecting cells with desired properties. Biologists use engineering principles to design new pathways to alter growth, malignancy, and synthetic capacity of biological systems, as well as to explore the new world of single-cell biology. Physicians pursue engineering technologies to detect and diagnose disease, guide therapies, and construct artificial tissues. Everyone relies on data science, computational models, and artificial intelligence to analyze and interpret the vast amount of data generated in our expanding digital universe. There is no end to the variety of productive ways in which engineering principles can be applied to biomedical problems.
If we build it, will they come? NIH needs facilities that are user-friendly for bioengineers; buildings that can house increasingly complex equipment that we purchase and build here; and places where teams of engineers, biologists, and physicians can work together to design, fabricate, and test new technologies from "blackboard to benchtop to bedside." The long-term plan for the NIH campus includes creating such spaces. We would be remiss not to take advantage of the talent of our next generation of researchers by not providing the facilities that they need.
As we learn more and more about the biological world, we can and should be proactive in using engineering principles to design future instrumentation and novel organisms to help solve difficult biological problems. Interdisciplinary approaches are often the most innovative ways to solve problems, and bioengineering needs to be woven into the fabric of our work at the NIH.
---
The NIH Bioengineering Festival will take place this fall. Stay tuned for more information and check the website for details: https://ncifrederick.cancer.gov/events/conferences/nih-bioengineering-festival.
This page was last updated on Tuesday, March 29, 2022