Announcements: Kudos
Gottesman and Waterman Elected to NAS
Michael Gottesman and Clare Waterman have been elected to the National Academy of Sciences (NAS) for 2018. Together they join more than 40 active NIH scientists in the NAS.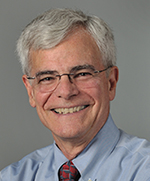 In addition to being the Deputy Director for Intramural Research, Gottesman leads the National Cancer Institute's (NCI's) Laboratory of Cell Biology. His interests have ranged from how DNA is replicated in bacteria to how cancer cells elude chemotherapy. He has identified numerous genes and processes that underlie the ability of tumor cells to protect themselves from these compounds. Collaborating with Ira Pastan, chief of NCI's Laboratory of Molecular Biology, and others, Gottesman identified the multi-drug resistant gene (MDR1) responsible for resistance of cancer cells to many of the most common anticancer drugs and showed that this gene encodes a protein that acts to pump anticancer drugs out of drug-resistant human cancers. His recent work has defined the complexity of multidrug resistance in cancer.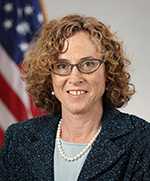 Waterman is a Distinguished Investigator in the National Heart, Lung, and Blood Institute's Laboratory of Cell and Tissue Morphodynamics. She focuses on elucidating the mechanisms of cellular motion, making key contributions to our understanding of the cellular cytoskeleton, including how integrin, microtubules, and filamentous actin work together to produce movement. She has made pioneering discoveries into the complex and dynamic mechanical interactions among organelle systems within cells that are required for directed movement. Her laboratory established that the two classes of cytoskeletal polymers—microtubules and filamentous actin—exhibit both direct structural interactions and regulatory interactions mediated by Rho GTPases; she also developed specific technologies, including quantitative fluorescent speckle microscopy to systematically dissect the critical features of these interactions.
This page was last updated on Thursday, April 7, 2022