Announcements
MEDICINE: "MIND THE GAP" WEBINAR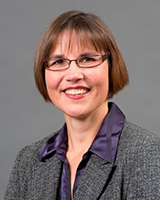 The featured speaker will be Monica Taljaard (Associate Professor, School of Epidemiology and Public Health, University of Ottawa). The stepped-wedge-cluster randomized design has seen a rapid increase in popularity over the past decade. The stepped wedge is different than the conventional parallel-arm-cluster randomized design in that all clusters (for example, communities, schools, or hospitals), rather than only half, receive the intervention. Furthermore, the order in which they receive the intervention is determined at random, and outcomes are repeatedly observed both before and after implementation of the intervention. The stepped wedge has numerous methodological complexities that need to be considered in its design, analysis, and reporting. This presentation will explain the unique characteristics of the stepped-wedge cluster randomized design and its implications for sample-size calculation and analysis, and discuss its strengths and weaknesses compared to traditional designs. Emphasis will be on application, with examples in disease prevention and health promotion research.
---
NIH AND FDA GLYCOSCIENCE RESEARCH DAY
This annual scientific meeting, organized by the FDA and the NIH Glycobiology SIG, will highlight the latest research in the glycosciences; promote communication and interaction among intramural laboratories, as well as with researchers from local universities; and facilitate collaboration. The meeting will include morning and afternoon platform sessions, poster sessions, and a mentoring and networking luncheon that will afford students and postdoctoral fellows an opportunity to interact one-on-one with invited speakers, researchers from the NIH and FDA intramural laboratories, and NIH extramural program directors who handle glycosciences-related grant portfolios.
---
ELEVENTH ANNUAL NIH GRADUATE AND PROFESSIONAL SCHOOL FAIR
Wednesday, July 18, 2018, 8:45 a.m.–3:30 p.m.
Exhibits will be open from 9:45 a.m. to 2:15 p.m.
Natcher Conference Center (Building 45)
To register and see a list of institutions planning to attend: https://www.training.nih.gov/gp_fair.
The fair provides an opportunity for NIH summer interns (especially those in college) and postbacs, as well as other college students in the Washington DC area, to prepare for the next step in their careers by exploring educational programs leading to the Ph.D., M.D., D.D.S., M.D./Ph.D., and other graduate and professional degrees. More than 200 outstanding colleges and universities from across the U.S. will send representatives of their graduate schools, medical and dental schools, schools of public health, and other biomedically relevant programs in the hopes of recruiting NIH trainees. The day will also include workshops on getting to graduate and professional school; M.D./Ph.D. programs; interviewing; and careers in public health, computational biology/bioinformatics, psychology, and dentistry.
---
NINR PRECISION HEALTH—SMART TECHNOLOGIES, SMART HEALTH
This symposium and poster session will engage and inform participants on the latest advances in digital health data and technologies that enable "smart health" and improved patient outcomes. The symposium will include a poster session and the following scientific panels:
"PTSD Nurses Toolkit for the Military Community's Mental Health Needs" led by Nancy P. Hanrahan (Dean and Professor, School of Nursing, Senior Associate Dean of Innovation and Entrepreneurship, Bouve College of Health Sciences School of Nursing)
"Tools to Facilitate Cancer Patient-Provider Discussions of Symptom and Quality of Life Issues" led by Donna Berry (Associate Professor, Medicine, Harvard Medical School; Director, Phyllis F. Cantor Center for Research in Nursing and Patient Care Services, Dana-Farber Cancer Institute)
"Self-monitoring of Diet and Exercise in Behavioral Weight Loss Interventions" led by Lora Burke (Professor, Epidemiology Health and Community Systems, University of Pittsburgh School of Nursing)
---
Wednesdays from 12:00 to 1:00 p.m.
Lipsett Amphitheater (Building 10)
Lectures will be available live and archived on NIH Videocast at https://videocast.nih.gov/
July 11: "You Can Observe A Lot Just By Watching: The Importance and Value of Workplace Based Assessment in Competency-Based Medical Education and Entrustment Decisions," Jennifer Kogan, M.D. (Professor of Medicine and Assistant Dean, Faculty Development, Perelman School of Medicine, University of Pennsylvania)
July 18: "Finding Joy and Meaning in the Disrupted Work of Healthcare," Richard I. Levin, M.D. (President and CEO, Arnold P. Gold Foundation, Professor Emeritus of Medicine, NYU and McGill Universities)
July 25: "A Practical, Scientific Approach to Integrating Quality Improvement Into Routine Work," Donald Goldman, M.D. (Chief Scientific Officer Emeritus and Senior Fellow, Institute for Healthcare Improvement and Professor, Immunology and Infectious Diseases, and Epidemiology, Harvard T.H. Chan School of Public Health; Professor of Pediatrics, Harvard Medical School)
---
Fridays from 12:00 to 1:00 p.m.
Lipsett Amphitheater (Building 10)
Lectures will be available live and archived on NIH Videocast at https://videocast.nih.gov/
August 10: The annual AAAS Martin and Rose Wachtel Cancer Research Award Lecture, "Cancer genomics and dietary influences in cancer," Neville Sanjana, Ph.D. Core Faculty Member at the New York Genome Center and Assistant Professor at New York University; and Omer Yilmaz, M.D., Ph.D. Member of the Koch Institute for Integrated Cancer Research and Assistant Professor at the Massachusetts Institute of Technology
---
CHROMATIN CONTROL OF VIRAL INFECTION WORKSHOP
Thursday and Friday, September 6&7, 2018
Natcher Conference Center (Building 45)
Registration is now open: http://www.cvent.com/d/7tq6kh
Please note that space is limited and priority may be given to those who contribute abstracts for poster or selected oral presentations.
This workshop will focus on epigenetic mechanisms that regulate viral chromatin states, viral encoded factors that modulate viral and/or cellular chromatin, and epigenetic control of host cell antiviral responses. Like their cellular hosts, invading viral pathogens that depend upon the host cell's nuclear machinery are also subject to the regulatory impacts of chromatin. For lytic pathogens, successful infection depends upon the ability to counter cellular defense mechanisms that can result in suppressive heterochromatin assembled on the viral genome along with utilization of cellular chromatin modulation activities that promote efficient viral gene transcription and DNA replication. Additionally, viral pathogens whose complex replication cycles include coupled stages of lytic replication and latency/persistence are impacted by epigenetic modulation that plays a controlling role in determining the viral state. Research into the basic biology of chromatin deposition, modification, and modulation/remodeling will contribute to the understanding of the complex host-viral interactions that influence the progression of viral diseases. Insights into the role of epigenetic machinery in controlling viral infection can present novel opportunities for prophylaxis or treatment.
---
2018 NIH RESEARCH FESTIVAL
Wednesday, September 12, through Friday, September 14, 2018
Building 10 (Masur Auditorium, Lipsett Amphitheater, FAES classrooms)
Website for More Details: http://researchfestival.nih.gov
Hope you can make it to the annual showcase of NIH intramural research. Activities will include plenary talks and concurrent symposia, poster sessions, the Green Labs Fair, the Technical Sales Association Vendor Show, NIH Library events, NIH tours, and a few other surprises. Plenary sessions will be available on videocast: https://videocast.nih.gov.
---
WALS RETURNS ON SEPTEMBER 5
The 2018–2019 season of the Wednesday Afternoon Lecture Series (WALS) will start on Wednesday, September 5, 2018, with the Annual Marshall Nirenberg Lecture, and feature David R. Liu (Professor of Chemistry and Chemical Biology, Harvard University and Broad Institute of MIT; Howard Hughes Medical Institute Investigator). Liu's research integrates chemistry and evolution to illuminate and program biology. His major research interests include the evolution and intracellular delivery of proteins with next-generation therapeutic potential; the development and application of genome-editing agents; and the discovery of therapeutically relevant synthetic molecules and synthetic polymers through DNA-templated organic synthesis, an approach developed in his laboratory.
The rest of the WALS schedule is coming together and, when completed, will be posted on the WALS website. WALS is the highest-profile lecture program at the NIH. Lectures occur on most Wednesdays from September through June. Each season includes some of the biggest names in biomedical and behavioral research. The goal of the WALS is to keep NIH researchers abreast of the latest and most important research in the United States and beyond. An added treat is the annual J. Edward Rall Cultural Lecture, which features top authors and other cultural icons. All speakers are nominated by the NIH community. Be on the lookout for NIH-wide emails announcing each lecture. For more information, contact Jacqueline Roberts (Jacqueline.Roberts@nih.gov).
---
THE FIFTH ANNUAL NCI PANCREATIC CANCER SYMPOSIUM

Pancreatic cancer remains one of the most lethal malignancies and is the fourth leading cause of death due to cancer in the United States with a median survival of less than six months. The purpose of this symposium is to bring together the leaders and young investigators, including basic researchers and clinical scientists in the field—from NCI, other NIH institutes and centers, and the extramural community—to exchange information and understand the latest advances in tumor biology, epidemiology, early detection, and treatment of pancreatic cancer. The meeting will provide an exciting forum to foster collaborations and to address future challenges in advancing our commitment for improving disease outcome in patients with this recalcitrant cancer.
---
NCI SYMPOSIUM ON CANCER HEALTH DISPARITIES

This two-day national symposium and the program, chaired by Brid Ryan of NCI, will present recent advances in our understanding of the causes of cancer health disparities in the U.S. and globally; discuss disparities in cancer outcome and survivorship; and present strategies to reduce these disparities, such as novel approaches to prevention, the use of immunotherapy, and precision medicine. Sessions include:
Integrative Epidemiology and the Analysis of Tumor Biology to Advance Health Disparity Research
The Contribution of Smoking to Lung Cancer Disparities
Immunotherapy and Cancer Health Disparities
Reducing Disparities in Cancer Survivorship
Speakers include: Doug Lowy (NCI), Anna Maria Napoles (NIMDH), Mathew Freedman (Harvard University), Sam Mbulaiteye (NCI-DCEG), Stephen O'Keefe (University of Pittsburg), John Carpten (University of Southern California), Theodore Holfold, Yale University), Brid Ryan (NCI), Neal Benowitz (University of California, San Francisco), Pebbles Fagan (University of Arkansas), Gayathri Devi (Duke University School of Medicine), John Carethers (University of Michigan), Lajos Pusztai (Yale University).
---
HOW HOST IMMUNITY GAINS A WINNING POSITION AGAINST EBOLAVIRUS INFECTION
13th annual Philip S. Chen Jr. Distinguished Lecture on Innovation and Technology Transfer
Friday, November 2, 10:00–11:00 a.m.
Masur Auditorium (Building 10)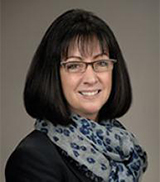 Nancy Sullivan (senior investigator and section chief, Biodefense Research Section, Vaccine Research Center, NIAID) will present "Lightning Chess: How Host Immunity Gains a Winning Position Against Ebolavirus Infection." Her laboratory is interested the basic biology underlying Ebola virus pathogenesis, virus-host interactions, and inhibition of virus replication. Evaluation of immune responses in survivors of natural Ebola infection will help to elucidate immune mechanisms of protection, especially memory responses that are critical in a prophylactic vaccine. The lab has initiated a prospective study of more than 200 subjects in an Ebola-endemic region of West Africa to determine genetic and immunological factors mediating protection against Ebola infection. The goal is to identify points in the Ebola virus replication cycle that are vulnerable antiviral and neutralization targets.
This page was last updated on Thursday, April 7, 2022