Photographic Moment
Total Eclipse of the Sun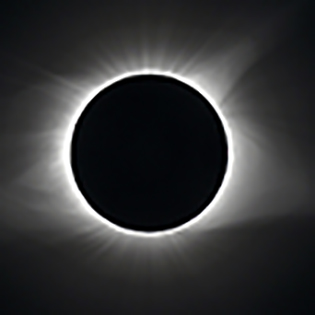 While most NIHers enjoyed seeing a partial solar eclipse on August 21, 2017, James Yang had a spectacular view of the total solar eclipse in Newberry, South Carolina. Yang, an astronomy buff as well as an amateur photographer, took this photo using a Nikon D800 on an equatorially mounted five-inch refractor telescope. He put a homemade Mylar sun filter over the lens and then removed it at totality. The camera was programed to take one image a second throughout totality.
Yang took his son to Columbia, South Carolina, to see the eclipse, but on the day of the event, they drove about an hour west to avoid predicted clouds. "We found the scenic little town of Newberry, South Carolina, where there was an eclipse festival. We picked a spot where the eclipse would occur over the Newberry Opera House," said Yang. "Coincidentally, it turns out that the path of the May 28, 1900 total eclipse also went through Newberry (there was an exhibit in the town library)."
"It was great to be with so many people—you heard the entire town react at the same instant when the last light disappeared," said Yang. "For those who have never seen totality, 100 percent is very, very different than even 99 percent. As the last pinpoint of light is about to disappear, you can see atmospheric turbulence sharply projected on the ground by the point light source, and the light seems to move like the surface of the ocean."
Yang is senior investigator in the National Cancer Institute's Surgery Branch and studies the immune response to tumor-associated antigens. He conducts clinical and scientific studies of T-cell adoptive therapy and other immunotherapies to treat melanoma and other cancers. He has initiated clinical protocols that expand these modalities to renal, lung, and pancreatic cancers. In the laboratory, he is developing novel antigen receptors for T cells to treat cancers.
MORE IMAGES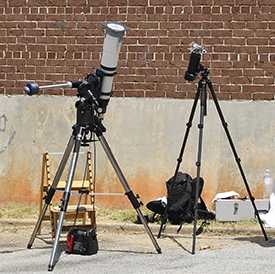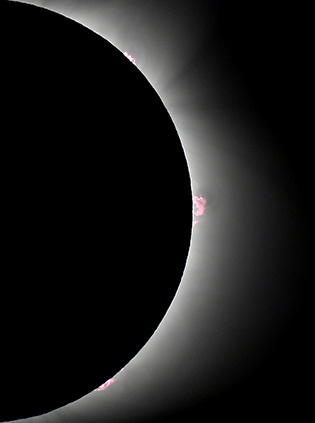 This page was last updated on Friday, April 8, 2022