Announcements
7TH ANNUAL "IN-FOCUS! SAFE WORKPLACES FOR ALL" PHOTO CONTEST

Whether photography is your passion, your hobby, or just something you occasionally dabble in, the Office of Research Services, Division of Occupational Health and Safety (DOHS), invites you to be a part of building and sustaining a positive safety culture at the NIH through photography. You can contribute to the agency's safety effort by capturing or creating up to three images depicting safe workplaces or activities—for example, laboratory workers using personal protective equipment, crossing guards on busy streets, or construction workers using safety gear—and sharing them with us.
Your photos will be shared with the NIH community through the DOHS' safety publications, pamphlets, and posters. First-, second-, and third-place photographs will be framed and prominently displayed outside the ORS director's office in Building 31 then go on permanent display in the DOHS conference room in Building 13. Winners will receive recognition and a framed certificate from NIH leadership. To learn more about the contest, the official rules, and the submission and selection process visit https://go.usa.gov/xNVmU.
---
CLINICAL CENTER GRAND ROUNDS—WEDNESDAYS AT NOON
September 20: Constantine Stratakis (Scientific Director, NICHD), Great Teachers Lecture: "Discovering New Genetic Syndromes at the NIH Clinical Research Center"
September 27: Rollin J. (Terry) Fairbanks (Founding Director, National Center for Human Factors in Healthcare, MedStar Institute for Innovation): "Human Factors Engineering and the Science of Safety in Healthcare"
---
GIVING VOICE TO THE VOICELESS: IMPROVING COMMUNICATION WITH CRITICALLY ILL PATIENTS
Mary Beth Happ (Nursing Distinguished Professor of Critical Care Research and Associate Dean of Research and Innovation at The Ohio State University College of Nursing) will present the third 2017 NINR Director's Lecture. In her presentation, "Giving Voice to the Voiceless: Improving Communication with Critically Ill Patients," she will describe her program of research, which addresses family bedside presence during critical illness, end-of-life care, and treatment decision making in the intensive care unit; and patient and family outcomes in acute-critical illness. To request reasonable accommodations, including sign language interpretation, contact Nathan Brown at 301-594-9262 or nathan.brown2@nih.gov or the Federal Relay at 1-800-877-8339 before September 13, 2017.
---
GENOMICS AND HEALTH DISPARITIES LECTURE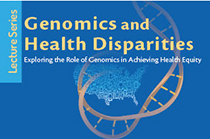 The guest speaker is Herman Taylor (Director, Cardiovascular Research Institute, Morehouse School of Medicine), a nationally recognized cardiologist with broad experience and success in key areas including invasive practice and research. Over the past decade he has focused predominantly on preventive cardiology and leadership of the landmark Jackson Heart Study and ancillary observational research projects. He was appointed in 1999 as the principal investigator and director of the Jackson Heart Study, the largest epidemiological study of its kind of African-Americans and cardiovascular disease ever undertaken. To arrange sign language interpretation for an event, go to the Office of Research Services Interpreting Service Requests webpage (https://www.ors.od.nih.gov/pes/dats/interpret/pages/index.aspx).
---
7TH NHLBI CARDIOVASCULAR REGENERATIVE MEDICINE SYMPOSIUM

Wednesday, September 27, and Thursday, September 28, 8:00 a.m.–5:00 p.m.
Natcher Conference Center (Building 45)
For more information and to register (registration required):
The event will bring together experts in stem-cell biology, cardiovascular development, translational cardiovascular-stem-cell biology, endogenous heart regeneration, and new technologies and models. The emphasis will be on recent discoveries and trends. We will examine the challenges and critical questions that require answers as the field moves forward to clinical applications. The symposium's goals are to help the science and field move forward, to find consensus regarding the translation of stem-cell biology and research into a clinical setting, and to inspire participants in their own work.
---
NATIONAL SYMPHONY ORCHESTRA (FULL ORCHESTRA)
Tuesday, September 19, 2017, 1:30–2:30 p.m.
North Atrium, Clinical Center (Building 10)
All patients, their families, and visitors as well as NIH staff are invited to attend the performance. The north atrium is a comfortable, welcoming gathering place at the center of the Clinical Center. These concerts are intended to support the Clinical Center's environment of care and healing.
---
NIH DIRECTOR'S WEDNESDAY AFTERNOON LECTURE SERIES (WALS)
The 2017–2018 NIH Director's Wednesday Afternoon Lecture Series (WALS) gets underway on September 27. WALS is the highest-profile lecture program at the NIH. Lectures occur on most Wednesdays from September through June. Each season includes some of the biggest names in biomedical and behavioral research. The goal of the WALS is to keep NIH researchers abreast of the latest and most important research in the United States and beyond. An added treat is the annual J. Edward Rall Cultural Lecture, which features top authors and other cultural icons. All speakers are nominated by the NIH community. Be on the lookout for NIH-wide e-mails announcing each lecture. For more information and updates, check the website or contact Jacqueline Roberts (Jacqueline.Roberts@nih.gov).
September 27: Roderick MacKinnon, M.D., Ph.D. (Rockefeller University): "Biophysics and Biology of K+ Channels"
October 11: Michal Schwartz, Ph.D. (Weizmann Institute of Science): "Systemic Immunity Protects the Mind: Can Immune Checkpoint Blockade Combat Alzheimer's Disease"
October 25: Rommie E. Amaro, Ph.D. (UC San Diego): Stetten lecture: "Computing Cures: Discovery through the Lens of a Computational Microscope"
November 1: Thomas A. Waldmann, M.D. (NCI), Annual William Paul Lecture: "The Two Faces of the IL-15–Janus Kinase–Stat System: Implications for the Immunotherapy of Autoimmune Diseases and Cancer"
November 8: Morgan Sheng, MBBS, Ph.D. (Genentech): "From Human Genetics to Therapeutic Hypothesis for Nervous System Disorders: Pain and Alzheimer's Disease"
---
NHGRI DIR SEMINAR SERIES WILL RESUME IN SEPTEMBER
2nd and 4th Thursdays, 2:00–3:00 p.m., September–July
Lipsett Amphitheatre (Building 10, NIH Clinical Center)
The NHGRI Division of Intramural Research (DIR) sponsors a biweekly seminar series that is open to the entire NIH community and covers a broad range of topics in genetics and genomics. The 2017–2018 season will be posted soon. For more information, contact Nora Miralieva (nora.miralieva@nih.gov or 301-443-4404). You can also check the NIH events calendar for details.
---
FACTS AND UNCERTAINTIES: SCIENCE AND THE PRACTICE OF MEDICINE
Maurice B. Burg Lecture
Tuesday, October 17, 2017, 2:00–3:00 p.m.
Lipsett Amphitheater (Building 10)
Videocast URL: http://videocast.nih.gov
The talk will be presented by Josephine P. Briggs (Director of the National Center for Complementary and Integrative Health). To arrange sign-language interpretation for an event, go to the Office of Research Services Interpreting Service Requests webpage.
---
---
IF YOU MISSED THIESE, THE VIDEOCAST ARE OR WILL BE ONLINE:
"BRINGING GENOMICS TO THE PEDIATRIC ONCOLOGY CLINIC: DIAGNOSIS, TREATMENT SELECTION, AND RATIONAL CLINICAL TRIAL DESIGN"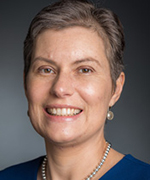 2017 Trent Lecture
Wednesday, September 6, 2017, 2:00–3:00 p.m.
Lipsett Amphitheater (Building 10)
The 2017 Trent Lecture was given by Katherine Janeway, M.D. (Assistant Professor of Pediatrics, Harvard Medical School; Senior Physician and Director, Solid Tumor Service, Pediatric Oncology, Dana-Farber/Boston Children's Cancer and Blood Disorders Center). An archived version of the talk will be posted on https://www.genome.gov/GenomeTVLive sometime after the event. For more information, contact Nora Miralieva (nora.miralieva@nih.gov or 301-443-4404).
---
"A NATION UNDER PRESSURE: THE PUBLIC HEALTH CONSEQUENCES OF STRESS IN AMERICA"
NCCIH's annual Stephen E. Straus Lecture featured Vivek H. Murthy, the 19th U.S. Surgeon General, in a conversation with NIH Director Francis Collins. They addressed what research is revealing about the health effects of stress and the approaches people can incorporate into their lives to help reduce stress, such as regular exercise, social connection, and contemplative practices, including meditation. The lecture was supported by the Foundation for the National Institutes of Health.
---
"COMPUTATION AND BIOMEDICINE: NEW POSSIBILITIES FOR LONGSTANDING CHALLENGES"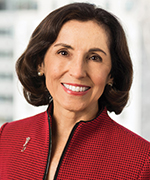 National Science Foundation (NSF) Director France Anne-Dominic Córdova delivered the second annual Donald Lindberg and Donald West King Lecture, co-sponsored by the Friends of the National Library of Medicine (FNLM) and the American Medical Informatics Association. The lecture honors recently retired NLM Director Lindberg and former NLM Deputy Director of Research and Education King. Córdova is an American astrophysicist and the 14th director of the NSF, the only government agency charged with advancing all fields of scientific discovery, technology innovation, and science, technology, engineering, and mathematics education. Previously, she was the 11th president of Purdue University and served as NASA's chief scientist.
---
2017 NIH RESEARCH FESTIVAL

Wednesday, September 13, through Friday, September 15, 2017
Building 10 (Masur Auditorium, Lipsett Amphitheater, FAES classrooms)
Website for More Details: http://researchfestival.nih.gov
Hope you made it to the annual showcase of NIH intramural research. Activities included plenary talks and concurrent symposia, poster sessions, the Green Labs Fair, the Technical Sales Association Vendor Show, NIH Library events, NIH tours, and a few other surprises. Plenary sessions are now available on videocast:
This page was last updated on Friday, April 8, 2022