News Briefs
NCI's Douglas R. Lowy and John T. Schiller to Receive 2017 Lasker Award
Two scientists at the National Cancer Institute (NCI) will receive the 2017 Lasker~DeBakey Clinical Medical Research Award for "technological advances that enabled development of HPV vaccines for prevention of cervical cancer and other tumors caused by human papillomaviruses." The award is the country's most prestigious biomedical research prize, and will be presented, on September 15, to John T. Schiller of NCI's Center for Cancer Research (CCR), and Douglas R. Lowy, also in CCR and acting director of NCI.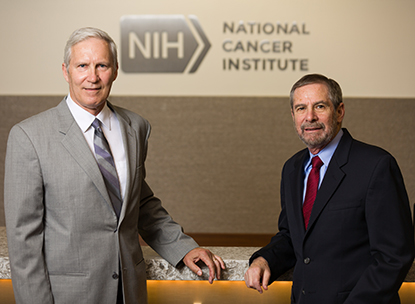 Lowy's and Schiller's collaborative work to understand and prevent HPV infection has led to the approval of three preventive HPV vaccines by the U.S. Food and Drug Administration.
Efforts to develop these vaccines were spurred by an urgent public health need. Infection with certain types of HPV causes almost all cases of cervical cancer, the fourth most common cancer in women worldwide. More than 500,000 women around the world are diagnosed with cervical cancer each year, many of them at relatively young ages. More than 275,000 women die from the disease annually, and most of these deaths occur in developing regions of the world. Without successful interventions, the worldwide incidence and mortality from cervical cancer is projected to increase indefinitely. HPV infection also causes anal, vulvar, vaginal, penile, and oropharyngeal cancers.
While working to address the need to prevent HPV-caused cancers in the 1990s, a team led by Schiller and Lowy discovered that the proteins that form the outer shell of HPV could form virus-like particles (VLPs) that closely resemble the original virus but are not infectious. They found that these VLPs could trigger the immune system to produce high levels of protective antibodies that can neutralize the virus in a subsequent infection. The VLPs ultimately became the basis of the three current HPV vaccines: Gardasil, Gardasil 9, and Cervarix.
Lowy and Schiller said this breakthrough was possible because of earlier discoveries, and that it demonstrates the importance of long-term, publicly supported basic research.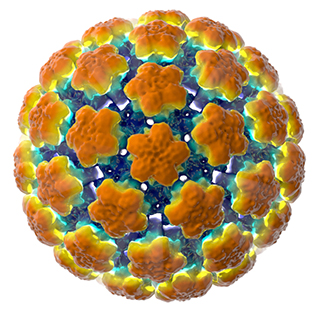 Both researchers have noted how important it has been to their work to be part of the NCI intramural program, where scientists can do long-term, high-risk research that has the potential to have a major impact on human health. The program also encourages collaboration with specialists in many different scientific areas.
Since 1945, the Lasker Awards have recognized outstanding contributions to basic and clinical medical research and public service. Eighty-seven Lasker Award recipients have won the Nobel Prize, and more than 40 have done so in the last three decades. This year's awards will be presented on September 15 in New York City.
Congratulations to Doug, John, and the vast team that assisted them. They join an impressive list of 31 other Lasker laureates from the NIH.
Read more at https://www.nih.gov/news-events/news-releases/ncis-douglas-r-lowy-john-t-schiller-receive-2017-lasker-award
---
Funding Research on Minority Health and Health Disparities
Three Postdocs Selected to Receive Inaugural Award
BY REBECCA NEWTON, NIMHD
Although progress has been made in recent years in addressing existing inequities in health care and research among minorities, health disparities persist. One of the ways the National Institute on Minority Health and Health Disparities (NIMHD) is accelerating its efforts to improve the health of minorities and other health-disparity populations is by funding postdocs in the intramural research program (IRP) who want to do health-disparities research.
Three postdoctoral fellows have been selected to receive the first William G. Coleman Jr., Ph.D., Minority Health and Health Disparities Research Innovation Award. Award recipients received $15,000 each for supplies and services to be used in FY 2017.
Coleman, who died in 2014, was the first permanent African-American scientific director in the history of the NIH IRP. He was a proponent of mentorship, and he dedicated much of his time to training future scientists, particularly in areas related to disparities research.
"Increasing the number of investigators studying diseases that disproportionately affect racial and ethnic minority populations is a key focus for NIMHD," said NIMHD Director Eliseo J. Pérez-Stable. "This award provides opportunities for investigators who are early in their careers to conduct studies that we hope will help advance the science of minority health and health disparities."
The 2017 awardees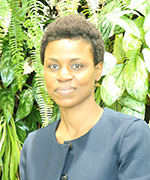 Tracy M. Layne (National Cancer Institute) is dong a project on "Prospective Metabolomic Profiling and Prostate Cancer Risk in African American Men," which seeks to identify the biochemical characteristics of prostate cancer in African-American men that may contribute to their excess disease burden. African-American men have the highest incidence rate and are more likely to die from prostate cancer than any other racial or ethnic group, according to the Centers for Disease Control and Prevention. Research also shows that African-American men experience more-aggressive forms of disease and at younger ages. Despite these long-standing disparities, this population remains an understudied, high-risk group.
Candace Middlebrooks (National Human Genome Research Institute) is doing a project on the "Investigation of Genetic Risk Modifiers of Leg Ulcer Development in Sickle-Cell Patients Using Whole Exome Sequencing and Microbiome Characterization." She will examine the germline whole-exome sequences of the INSIGHTS study patients who have or do not have leg ulcers, to identify genetic variation that may contribute to the increased risk for leg ulcers. Leg ulcers are a common and disabling complication of sickle-cell disease (SCD), which is an inherited blood disorder that is present at birth and affects approximately 100,000 Americans. One in 13 African-American babies is born with the sickle-cell trait, meaning they carry a single gene for SCD and can pass it along to their children. However, trait carriers usually do not have symptoms of SCD and live a normal life.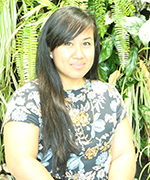 Melanie Sabado (NIMHD) is doing a project on the "Assessment of Mental Health Behaviors and Stigma among Young Adult Pacific Islanders." The project will explore young adult Pacific Islander needs, attitudes, and beliefs about mental health and factors that encourage or hinder their participation in health-care services, access, and utilization. Over 2.2 million of the Asian-American Pacific Islander population had a diagnosable mental illness in 2014. Mental-health disparities are understudied and underrepresented among Pacific Islander communities, where a better understanding about cultural stigma as well as other barriers to seeking treatment and access to care can begin to provide insights toward better outcomes.
---
To watch a short video of the three awardees, go to https://www.youtube.com/embed/XQrmknLGw74?autoplay=1.
This page was last updated on Friday, April 8, 2022