NIH Photography Age Begins in 1942 with Roy Perry
Roy Perry began his career in a broom closet as the first official NIH photographer in 1942. With only a Rolliflex camera, he captured the events, people, and science at NIH. Eventually, he became the chief of the Photography Section, in charge of dozens of NIH photographers.
"To be a good photographer who can handle the whole gamut of assignments in the [Public Health Service], a man must have some knowledge of scientific methods, hospital routines, and medical ethics as well as the purpose and use of specialized scientific equipment," Perry explained to Tony Anastasi for The NIH Record in 1968.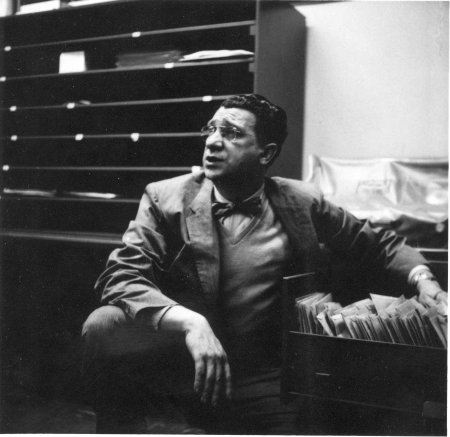 "There is no chance for stagnation or leveling off, feeling a sense of complete accomplishment, in the field of public health photography," Perry said. "A photographer must strive to keep pace with the march of new inventions and discoveries."
We'll be saluting some of those photographers under Perry's leadership over these next two months. For more on Perry's 26-year career, see page 3 of the January 23, 1968 edition of The NIH Record.
---
Related Blog Posts
This page was last updated on Wednesday, July 5, 2023