Careers in Science Series: Second Visits and Negotiating Offers
If you receive a job offer (or offers) congratulations! I was on cloud nine when I got the offer that I eventually accepted. After you receive an offer, there are several things that may happen.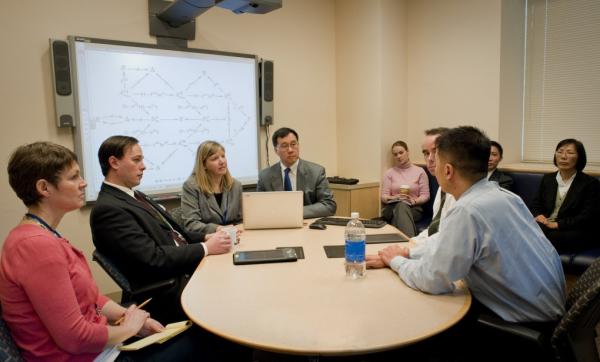 First, the school will likely invite you back for a second visit, and often they will allow you to bring your significant other along for the visit. Second visits are much more relaxed than the first formal interview. On your second visit, the department or institute is going to try its very best to convince you to accept their offer. You will probably meet with faculty who you were unable to meet with on your first visit, you might also get a detailed tour of your potential lab space, and you'll probably be shown the core facilities/common equipment. The department will also probably have a local realtor show you around the area to give you some ideas on places that you might like to live.
How long do you have until you must decide whether to accept the offer? I think this really varies from place to place, but I would assume that most schools will give you about a month, and you can probably request more time if you have a compelling reason to do so (such as waiting on a job offer for a spouse). If you receive an offer and you are still waiting to hear from your top choice, contact the search committee and let them know you have the other offer. If the school is really interested in you they will likely act quickly.
Another part of the job offer process is negotiating. After I got an offer, I made a very detailed spreadsheet with a list and price of all the equipment and reagents that I would need to get my lab up and running. I wanted to make sure that the offer I was given would allow me to purchase everything necessary to get started. Try not to be too greedy, but make sure you have what you need. One thing that was super helpful to me was getting in touch with recent hires to ask them about their negotiating experience. This way, I had a good idea what was reasonable, what things were likely negotiable, and what things were probably not negotiable. Remember, you'll never know unless you ask!
To follow my job search tips from the beginning, read the posts below in our Careers in Science Series:
---
Related Blog Posts
This page was last updated on Wednesday, July 5, 2023