Previewing NIH's Future at #ResearchFest 2015
Do you sometimes wonder what the future might bring? Whether long-term (career planning) or short-term (what's for dinner), humans naturally wonder, "What's next?" NIH IRP staff are no exception, and recently we endeavored to imagine what the next 10 years of intramural science could look like.
To peer into the future without bias, as great researchers do, the IRP convened a working group of accomplished external scientists to identify areas of opportunity and approaches that ensure the sustainability of IRP science going forward. The group's recommendations, outlined in the Long-Term Intramural Research Program (LT-IRP) Planning Report, support the unique features of the current program and several opportunities for strengthening the IRP.
Goals singled-out include identifying "great scientific challenges" to catalyze biomedical research at the IRP, establishing a trans-NIH "innovation fund," placing greater emphasis on synergistic collaboration, aka, team science, and enhancing utilization of "America's Research Hospital"—the NIH Clinical Center.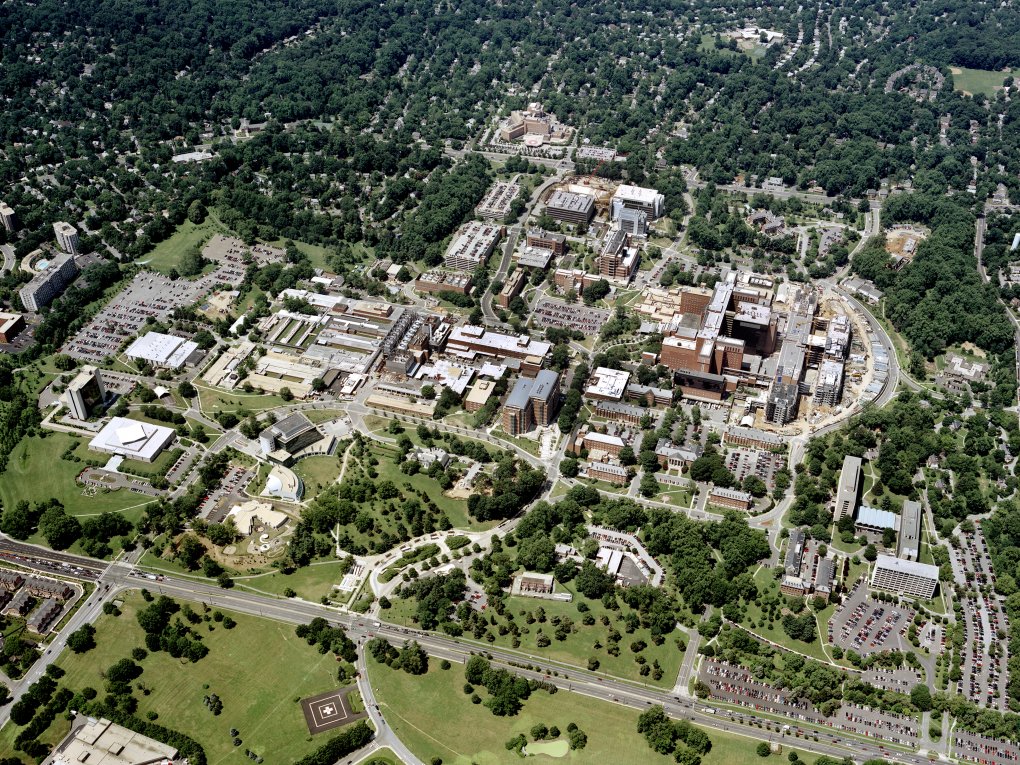 The working group identified a number of growth areas with the greatest opportunity for the IRP to advance human health:
Precision medicine and disease prevention
Cell-based therapies
Microbiome
Drug resistance
RNA biology and therapeutics
Vaccines
Neuroscience
Inflammatory diseases
Clinical and molecular imaging
Computational and structural biology and tools
Natural products
Animal modeling
With the LT-IRP Report in hand, the 28th annual NIH Research Festival committee organized the 2015 event around the theme of A Celebration of Intramural Science to honor not only what has been achieved but also what is yet to come.
"It's an amazing, amazing place to do science," said Michael Gottesman, M.D., the NIH Deputy Director for Intramural Research, during one of the poster sessions. He credits the IRP's success to the ability to attract the best and brightest researchers, while providing long-term support for high-risk, high reward science, a highly differentiated model that was applauded by the external working group.
Hear directly from Dr. Gottesman in the video below, as Jackie Roberts, Research Festival Coordinator, catches him during one of the #ResearchFest poster sessions:
In addition to the six concurrent workshops and five poster sessions covering areas of inquiry across the IRP, the three plenary sessions were highlights of the event. This year, the plenary sessions focused on three of the Long-Term Planning group's identified growth areas, including clinical and molecular imaging, inflammatory diseases, and the NIH IRP and Clinical Center's role in responding to public health crises around the world, including the recent Ebola outbreak.
In following weeks, the I Am Intramural Blog will dive into the NIH Research Festival's plenary sessions to share details on what biomedical innovation will look like in the future of the IRP. Stay tuned!
---
Related Blog Posts
This page was last updated on Tuesday, May 23, 2023