The Great Willy Burgdorfer, 1925–2014
When we think of research that makes a difference, we often picture individuals whose particular discoveries marked watershed moments in scientific history. One such person who made a substantial impact on biomedical science and human health was biologist Wilhelm "Willy" Burgdorfer, Ph.D., who passed away on November 17, 2014, after 89 years of life.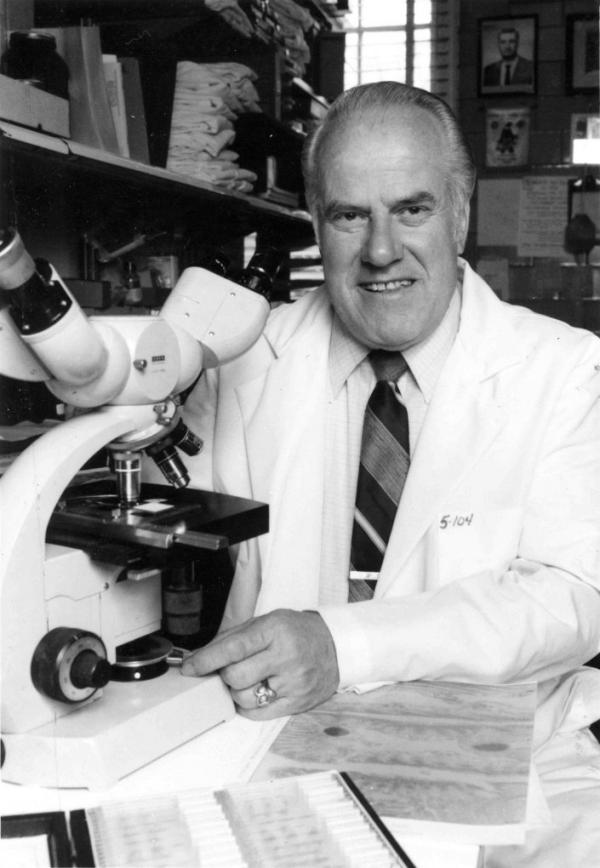 Dr. Burgdorfer was a medical entomologist, self-described "tick surgeon," and later scientist emeritus at the NIH IRP, working out of the NIAID Rocky Mountain Laboratories (RML) in Hamilton, Montana. Along with Alan Barbour, M.D., a colleague at RML, Dr. Burgdorfer discovered the infectious agent that causes Lyme disease, a bacterial spirochete that now bears his name: Borrelia burgdorferi. Approximately 300,000 people are estimated to contract Lyme disease each year in the U.S.
"Willy was a generous colleague and had a great sense of humor," remembers Dr. Tom Schwan, a Senior Investigator in the Laboratory of Zoonotic Pathogens at RML and one of Dr. Burgdorfer's close collaborators. "He enjoyed sharing his knowledge, and I enjoyed very much having him teach me techniques that he had learned and fine-tuned over the years. Being from Switzerland, he spoke French and German, as well as English, and he was always helpful with translations of papers."
Were it not for the result of a coin flip with a fellow graduate student at the University of Basel, Dr. Burgdorfer might have pursued DDT campaigns against mosquitoes in Sardinia. Instead, following the toss of that Swiss franc, Dr. Burgdorfer moved to the U.S. and went on to become a globally recognized expert in medical entomology and in the field of human disease-causing agents, focusing specifically on ticks.
In November 1981, seven years after Lyme disease was first found in Connecticut, Dr. Burgdorfer identified spirochetes as the disease's causative agent. Many doctors at the time attributed Lyme disease to a viral vector transported by ticks, but Dr. Burgdorfer observed that deer ticks carry the corkscrew-shaped bacteria. His discovery was a surprise, given that deer ticks were not previously known to carry spirochetes.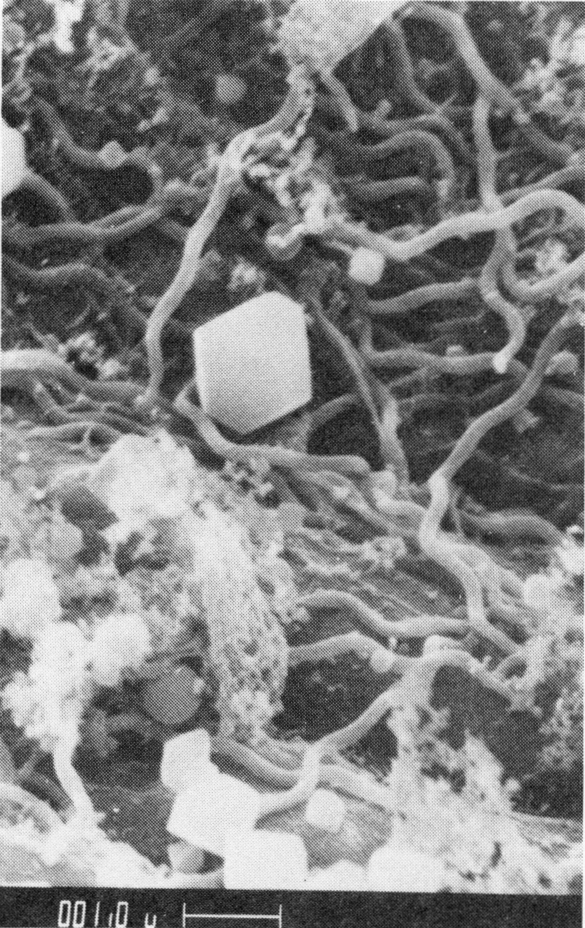 "Once my eyes focused on these long, snake-like organisms, I recognized what I had seen a million times before: spirochetes," Dr. Burgdorfer said in his 2001 NIH oral history interview. Borrelia burgdorferi's discovery paved the way to a deeper understanding of the mysterious disease that has become a global public health issue.
In addition to his research on Lyme disease, Dr. Burgdorfer's 34-year career at RML included many other highlights, such as his work on Rocky Mountain spotted fever. He published more than 200 peer-reviewed journal articles, chapters, and books on a variety of bacteria and viruses. He was conferred many awards, such as membership in the Swiss Academy of Medical Sciences (2001), the Walter Reed Medal (1990), and the Robert Koch Gold Medal (1988).
Dr. Schwan also lived as a neighbor of Dr. Burgdorfer's for more than 20 years and remembers him as a dear friend and mentor, particularly in the early days of their collaborations.
"[He] helped me keep on track in the beginning, but also taught me caution and vigilance when planning experiments," Dr. Schwan says. "When I would go into his office with an idea, he would say something like the following: 'Tom, you can be pretty sure someone has thought of this already; someone may have already done this; and someone may have already published on this idea.' This would always result in me going back to the library and doing more reading and research before I started on a particular project."
Read about Dr. Burgdorfer's breakthrough in his own words in his 2004 account, "How the discovery of Borrelia burgdorferi came about."
---
Related Blog Posts
This page was last updated on Wednesday, July 5, 2023