From the Deputy Director for Intramural Research
A Rising Tide Lifts All Shipshape Boats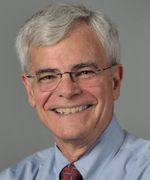 The omnibus budget bill signed by President Obama on December 18, 2015, included a $2 billion increase for the NIH. Although close to $1 billion was specified for programs such as the Precision Medicine Initiative, Alzheimer disease, and antibiotic-resistant microorganisms, over $1 billion (a 3.92 percent increase) remains to support a broad array of biomedical initiatives. Approximately 10 percent of this $1 billion, based on individual institutes' and centers' (ICs') decisions, will be used in the intramural research program to sustain innovative and productive research and support infrastructure (including some salary increases).
In our long-term planning process, just completed, there are several new initiatives in genomic medicine, chronic inflammation, the microbiome and drug resistance, RNA biology and therapeutics, neurobiology including compulsive brain disorders, vaccines, cell-based therapies, and new animal models that will undoubtedly benefit from the increased availability of funds (http://1.usa.gov/1L5fIhQ; http://1.usa.gov/1NUsVMs) [(http://acd.od.nih.gov/presentations/LT_IRP_implementation_final_612015.pdf; http://acd.od.nih.gov/presentations/LT_IRP_implementation_report_612015.pdf)]. We are optimistic that efforts to enhance the diversity of our workforce and encourage trans-NIH projects and intramural-extramural collaboration will also get a boost from this year's budget.
This largest increase in the NIH budget in 12 years signals bipartisan support for the overall biomedical-research effort and a growing trust in NIH leadership and NIH-supported scientists to manage these funds effectively and efficiently. But to paraphrase an old saying, "With great budgets, comes great responsibility."
A new NIH five-year strategic plan, the result of a Congressional prerogative to ask NIH to specify how future funds would be allocated, emphasizes not only areas of great scientific opportunity in fundamental science, treatments and cures, and health promotion and disease prevention, but also the central role that NIH plays in stewardship of these funds by setting trans-NIH priorities, improving oversight, and managing for results (http://1.usa.gov/1QMyq3W). [(https://www.nih.gov/sites/default/files/about-nih/strategic-plan-fy2016-2020-508.pdf)]. These requirements include both extramural research activities and those conducted in the intramural research program. We will be closely watched for adherence to the principles outlined in the strategic plan and must continue to earn the trust of the American people in how we spend taxpayer dollars.
One area of increased scrutiny at the NIH has been the care with which we conduct human-subjects research. After considerable effort by our community of clinical researchers, we achieved accreditation by the American Association of Human Research Protection Programs in 2014. This accreditation reflects attention to myriad details associated with the design, management, and execution of research on human subjects.
Despite our successes, we can always do better. Our recent experience with serious problems that caused the closing of the Clinical Center's Pharmaceutical Development Section illustrates the need for even closer attention to the important details of preparation of sterile materials for human use at the NIH.
Because it is critical to adhere precisely to the many laws, regulations, and policies that govern the conduct of biomedical research at the NIH, my office will be creating a regulatory affairs and compliance section to assist in and coordinate the many activities already ongoing in your ICs. Although the scope and functions of this entity are still being decided, the goal is to create a rigorous program of research compliance and quality assurance to ensure that research conducted by NIH adheres to the highest legal, professional, and ethical standards. In some cases, we will need to change the way we conduct business; in others, we will need to be even more vigilant to ensure that we follow procedures already in force. In these and many other aspects of the way we conduct business in the intramural research program, we will continue to earn the trust of Congress and the American people.
We are grateful to the leadership at NIH and in the Congress for this increased funding to support the biomedical research enterprise and sustain excellence in the NIH intramural research program. I am sure we will work together to ensure the most careful stewardship of these new investments.
This page was last updated on Monday, April 25, 2022