Recognition of Brilliant Scientific Work
NIH's Two New National Academy of Sciences Members
It was just an ordinary Tuesday morning in April for National Institute of Child Health and Human Development (NICHD) senior scientist Alan Hinnebusch, except his cell phone kept vibrating during his regular lab meeting. Annoyed, he finally answered it. It was his good friend and 1980s postdoc advisor Gerald Fink calling from the Massachusetts Institute of Technology (Cambridge, Massachusetts) to congratulate him on his election to the National Academy of Sciences (NAS). When Hinnebusch came out of the lab meeting, a celebratory cake decorated with ribosomes translating GCN4 mRNA awaited him, too.
Although Hinnebusch had an inkling that he and fellow senior scientist Warren Leonard (National Heart, Lung, and Blood Institute, NHLBI) might be elected to the NAS, he wasn't going to get excited until the news was confirmed. Leonard also had an inkling but officially found out when he arrived at work that Tuesday to find voicemails and e-mails already congratulating him on his election. Membership in the NAS is considered to be one of the highest honors that can be bestowed on a U.S. scientist.
The news was indeed confirmed that both had been officially named to the academy that Tuesday, April 28, and were among the 84 new members and 21 foreign associates from 15 countries. On June 18, they were invited to present their research to their NIH colleagues at the "NAS Mini Symposium" in Masur Auditorium (Building 10).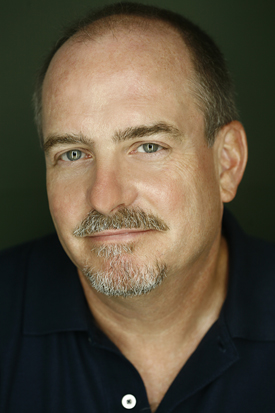 Hinnebusch, who joined NICHD in 1983, heads its Program in Cellular Regulation and Metabolism. He studies transcriptional and translational control of gene expression, focusing on the regulation of amino acids and vitamin biosynthetic genes in the budding yeast Saccharomyces cerevisiae. This common yeast, used in baking and brewing, is a good model organism because it is a unicellular eukaryote with well-studied genetics and its pathways for messenger RNA (mRNA) and protein synthesis are similar to those in mammals. His most important discovery, he said, has to do with the way cells turn on the translation of genes encoding transcription activators while simultaneously reducing general protein synthesis to reprogram gene expression. "We uncovered a novel and quite intricate mechanism for coupling translation of this one mRNA, of the GCN4 gene, to the nutritional status of the cell," he said.
In 1993, his lab showed for the first time how a modification of the translational machinery that slows down general protein synthesis stimulates translation of GCN4 mRNA owing to specialized regulatory sequences (upstream open-reading frames) in its mRNA.
In mammalian cells, the same mechanism occurs and is commonly known as the "integrated stress response." It operates during heat shock and virus infections and, surprisingly, also exists in the nervous system to enhance learning and memory. There "still aren't that many examples of that type of fine control of gene expression at the translational level," Hinnebusch added. His lab continues to dissect molecular mechanisms governing the types and amounts of cellular proteins made in different circumstances.
Leonard came to NIH in 1981 as a postdoctoral fellow at the National Cancer Institute; in 1985, he established his own lab in NICHD; and in 1992 he moved to NHLBI. His lab focuses on the biology, signaling, and molecular regulation of a key family of cytokines, with study foci ranging from basic molecular mechanisms to human disease.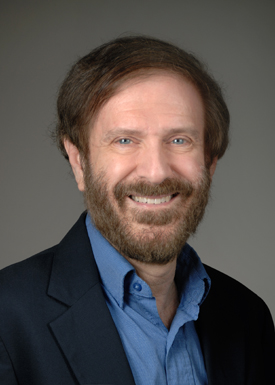 Cytokines are secreted proteins produced by a range of immune cells. Cytokines orchestrate the immune response through a complex series of molecular regulation and signaling processes. Leonard is perhaps best known for his work on the interleukin (IL)-2 receptor and for the discovery of the genetic basis for X-linked severe combined immunodeficiency syndrome (X-SCID), also called the "bubble boy disease," in the 1990s.
IL-2 is a cytokine produced by T cells; it critically regulates the normal immune response. The IL-2 receptor is a complex expressed on certain immune cells and consists of different subunits, including one called IL-2R gamma chain. When Leonard was a postdoctoral fellow, he cloned the alpha chain. Later, he and his lab co-discovered the beta chain and then discovered that mutations in the gamma chain were responsible for X-SCID. They also determined that the gamma chain has a much broader role than initially realized. It is now known to be shared by the receptors for IL-2, IL-4, IL-7, IL-9, IL-15, and IL-21.
"By connecting the gamma chain to other cytokine systems, we opened a whole new vision of the biology of these cytokines," Leonard said. He believes that this discovery is a prime example of basic research leading to a finding that has had great clinical implications.
His lab has continued to do exciting research over the years, he said. They cloned the IL-21 receptor and performed pioneering work on the IL-21 and the thymic stromal lymphopoietin cytokine systems as well as on a family of proteins called signal transducers and activators of transcription, which are critical mediators of cytokine signals.
Recently he published a paper on the first cytokine partial agonists, which "represents a new approach to both manipulating the actions of cytokines [and] learning more about them," Leonard said.
Both of the new NAS members emphasized that they were honored to be elected. It was a "recognition by peers at a very high level," said Leonard, whose celebration of his achievement at a French restaurant with his lab members was followed by many "mini-celebrations."
---
A videocast of the NAS Mini Symposium can be viewed (NIH only) at http://videocast.nih.gov/launch.asp?19073.
This page was last updated on Monday, April 25, 2022