NIH Microscopy Lights Up Dulles Airport
Spectacular Mega-magnified Images Reveal Cellular Mysteries
Brains, bone, muscle, blood—along with fish fins and flower parts—are among the biological players whose portraits light up the C-concourse walkway at Washington Dulles International Airport. These images—most of which are from scientists at or supported by NIH—comprise Life: Magnified, a gallery exhibit that showcases backlit, mega-magnified images of cells and other microscopic biological structures.
The show runs through November and is co-sponsored by the National Institute of General Medical Sciences, the American Society for Cell Biology, and the Metropolitan Washington Airports Authority's Arts Program. More than a million ticketed travelers will see the exhibit at Dulles. It's likely that even more people will see it on a screen. The online version of Life: Magnified is at http://www.nigms.nih.gov/education/life-magnified/, where users can read enhanced captions and freely download high-resolution versions of all of the images for research, education, and other noncommercial purposes.
In addition, news of the exhibit has been picked up by various scientific journals and media outlets including the Washington Post, Scientific American, National Geographic, The Atlantic, NBC News Online, and even BuzzFeed, and My Modern Met.
Of the 46 images in the collection (selected from more than 600 submissions), 11 are from intramural labs: National Institute of Allergy and Infectious Diseases (NIAID); Eunice Kennedy Shriver National Institute of Child Health and Human Development (NICHD); National Heart, Lung, and Blood Institute (NHLBI); and the National Eye Institute (NEI). About 20 different organisms are represented in the exhibit, including humans, common biomedical models, a few more exotic creatures—a gecko, an anglerfish, and a lone star tick—and eight pathogens.
The exhibit organizers hope that after the exhibit is over, some of the images will be displayed on the NIH campus.
The following images were produced by the NIH intramural program.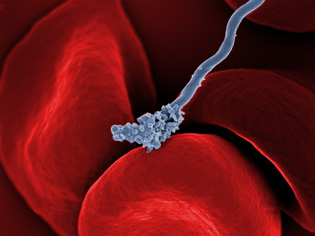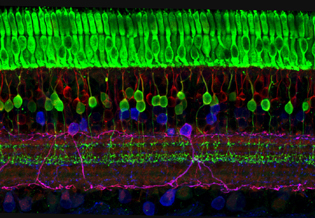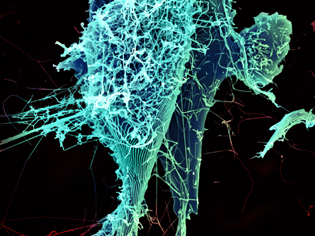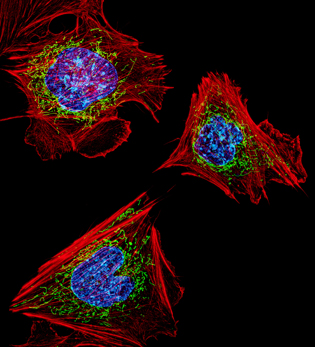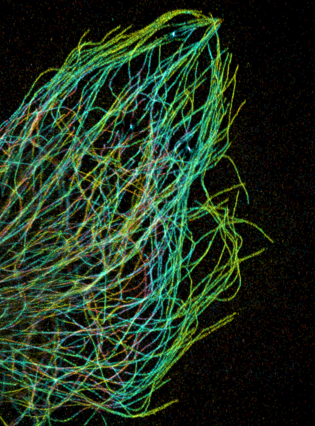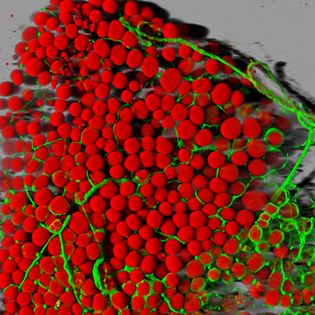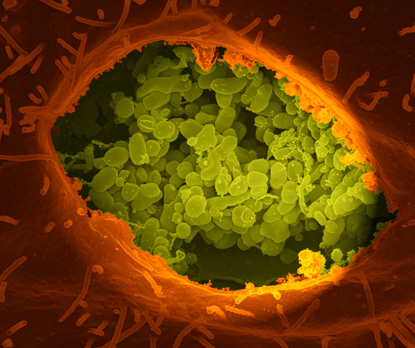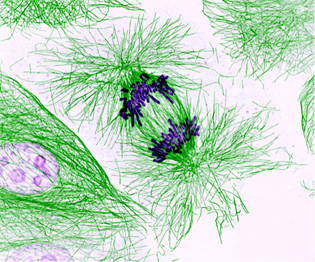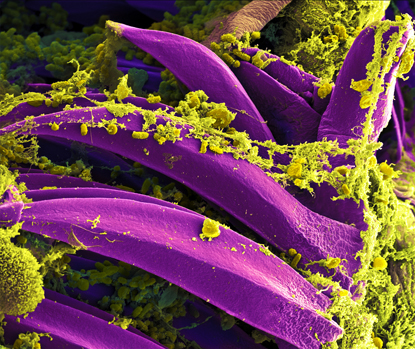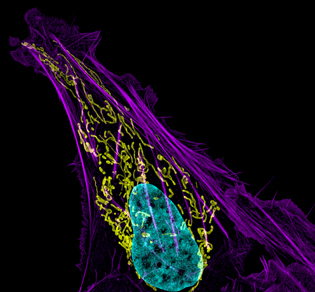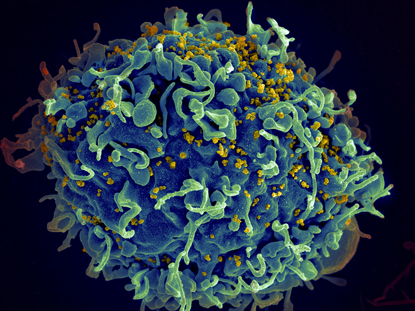 This page was last updated on Wednesday, April 27, 2022