Announcements
AAAS WEBINAR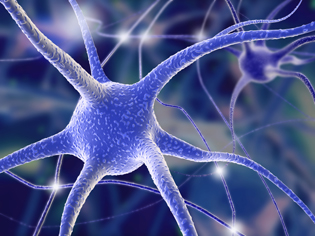 Between Thought and Therapy: Translating Neurobiology Research into Treatments
Taping: Tuesday, February 5, 2013, 11:45 a.m.–1:00 p.m.
(No one admitted after 11:50 a.m.)
Wilson Hall (Building One)
Broadcast: Wednesday, February 13, 2013, noon–1:00 p.m.
All are welcome to attend the taping of the NIH Intramural Research Program's (IRP) second Science/American Association for the Advancement of Science Webinar. Last year's Webinar attracted AAAS's largest audience, with more than 2,500 registered participants. This year's panelists—NEI's Anand Swaroop (age-related macular degeneration), NHGRI's Ellen Sidransky (Gaucher's disease), and NIMH's Carlos Zarate (depression)—all conduct translational research across the full bench-to-bedside continuum, with the ultimate goal of developing novel paradigms for the treatment of a range of diseases and improving quality of life for patients. The scientists will share their experiences of applying basic research at the bedside; discuss the best environments for conducting translational research; provide advice on working in new experimental systems such as stem cells; and answer questions submitted by the live audience at the taping. To register for the broadcast version, go to http://webinar.sciencemag.org.
---
GLYCOSCIENCES COURSE
Fridays, February 8-April 26; 2:00-4:00 p.m.
Building 50, First Floor Conference Room
Mark your calendars! The Glycobiology SIG is once again offering its free course "Special Topics in the Glycosciences: Emerging Paradigms and Enabling Technologies." This course introduces participants to the challenges confronting researchers focused on decoding the "third molecular language of life," an important research frontier discussed in the National Academy of Science's report entitled "Transforming Glycoscience: A Roadmap for the Future" (http://www.nap.edu/catalog.php?record_id=13446); and the approaches and technologies available to address these challenges. Training goals include an overview of the synthesis and biological role of complex glycans, the technologies being applied to solve their complex structures, and the functional roles of glycans in normal and disease processes. To register contact Dr. Pamela Marino (MARINOP@nigms.nih.gov).
---
WEDNESDAY AFTERNOON LECTURE SERIES (WALS)
Most Wednesdays, 3:00–4:00 p.m.
Masur Auditorium (Building 10)
Stay abreast of the latest and most important research in the United States and beyond by attending WALS and hearing from some of the top investigators in biomedical and behavioral research.
January 9: Barry Freedman (Wake Forest University), "Genomic Factors Impacting Health in Peoples of African Descent"
January 16: Margaret McFall-Ngai (University of Wisconsin–Madison), "Living in a Microbial World: Deciphering the Molecular Language of Partnership"
January 23: Carla Shatz (Stanford University), "Circuit Tuning During Developmental Critical Periods: Immune Genes Moonlighting in the Brain"
January 30: Eva Nogales (University of California at Berkeley), "Molecular Visualization of the Process of Gene Transcription Initiation in Eukaryotes: A CryoEM Perspective"
February 6: Albert-László Barabási (Northeastern University), "Network Medicine: From Cellular Interactions to Human Diseases"
February 13: Julie Makani (University of Oxford), "Sickle Cell Disease: What Can Africa Contribute?"
February 20: Pamela Collins (NIMH), "Research on Health Disparities and Global Mental Health"
February 27: Mitchell Gail (NCI), "Using Risk Models for Breast Cancer Prevention"
March 6: Donald Ingber (Wyss Institute at Harvard)
March 13: "The Annual J. Edward Rall Cultural Lecture": Rita Dove (former U.S. Poet Laureate)
For more information and a complete schedule, visit http://wals.od.nih.gov or contact Jackie Roberts at (robertsjm@mail.nih.gov or 301-594-6747).
---
CLINICAL CENTER GRAND ROUNDS
Wednesdays, 12:00–1:00 p.m.
Lipsett Amphitheater (Building 10)
January 9: W. Jeffrey Elias (University of Virginia School of Medicine), "Great Teachers": "Tremors and Their Surgical Treatment"
January 16: Juan C. Gea-Banacloche, (NCI/NIAID), "Basic Aspects of Infections after Allogeneic Stem Cell Transplantation"; Elizabeth Kang (NIAID), "Hematopoietic Stem Cell Based Therapies for Infectious Complications of Primary Immunodeficiencies"
January 23: Joan C. Marini (NICHD), "Recessive Osteogenesis Imperfecta Is Collagen-Related"; Sergey Leikin (NICHD), "Procollagen Misfolding in Bone Disorders"
January 30: Chester A. Mathis ( University of Pittsburgh School of Medicine), "John Doppman Memorial Lecture for Imaging Sciences": "Imaging Brain Amyloid: Progress and Promise"
These grand rounds are videocast live on the Web and archived (http://videocast.nih.gov). For more information and a complete schedule, go to http://clinicalcenter.nih.gov/about/news/grcurrent.html or call 301-496-2563.
---
"THE GLOBAL BURDEN OF DISEASE 2010 STUDY: WHAT DOES IT MEAN FOR THE NIH AND GLOBAL HEALTH RESEARCH?"
Thursday, January 17, 2013
11 a.m.–12:30 p.m.
Natcher Auditorium (Building 45)
The Fogarty International Center invites you to hear a presentation by Christopher Murray (University of Washington), senior author of the "Global Burden of Disease Study 2010," which was published in The Lancet on December 14, 2012. The study is a systematic, scientific effort to quantify deaths and disability due to diseases, injuries, and risk factors by age, sex, and geography with a look at these trends over time. For decision makers, health-sector leaders, researchers, and informed citizens, this approach provides an opportunity to see the big picture; to compare diseases, injuries, and risk factors; and to grasp the most important contributors to health loss. Read The Lancet article at http://www.thelancet.com/themed/global-burden-of-disease.
The event will be videocast live on the Web and archived (https://videocast.nih.gov/).
---
NINDS GRAND ROUNDS
Tuesdays
10:30 a.m.–12:00 p.m.
Lipsett Amphitheater (Building 10)
January 29: 10:30 a.m., Richardo Roda, "Case Presentation: Spasticity In A Young Woman"; 11:00 a.m., Craig Blackstone, "Common Cellular Pathogenic Themes For The Hereditary Spastic Paraplegias And Polyneuropathies"
February 5: 10:30 a.m., Alexander Ksendzovsky, "Case Presentation: TBD"; 11:00 a.m., Philip A. Starr (University of California at San Francisco), "Cortical Synchronization In Movement Disorders: Insights From Intraoperative Electrocorticography"
The events will not be videocast. For more information contact Wanda Haddaway (haddawayw@ninds.nih.gov or 301-496-4393).
---
GLOBAL HEALTH: FROM JOHN SNOW TO GENOME SCIENCE
Wednesday, January 30, 2013
11:00 a.m.–12:00 p.m.
Masur Auditorium, Clinical Center (Building 10)
Presenters: NIH Director Francis Collins; Sir Mark Walport (Director, The Wellcome Trust and the United Kingdom's next chief scientific adviser). Event will be videocast live on the Web and archived (https://videocast.nih.gov/). Sponsored by FIC. For more information contact Ann Puderbaugh (ann.puderbaugh@nih.gov or 301-496-2075).
---
GOOGLE AND BING FOR RESEARCHERS
Wednesday, February 6
10:00 a.m.–noon
Masur Auditorium (Building 10)
Daniel Russell from Google and Duane Forrester from Bing will present Web searching tips including search methods to target exactly what you seek and techniques to find things you didn't think could be found. Daniel Russell from Google will demonstrate many different methods and techniques for finding things you didn't think could be found, and some of the strategies you can use for online investigations in the years ahead. Duane Forrester from Bing will discuss deep search, and specific tips and tricks you can use to narrow search results and uncover exactly what you seek.
Daniel Russell is a research Scientist at Google focused on search quality with an emphasis on understanding what makes Google users happy, skilled, and competent in their use of Web search. Often called a search anthropologist, Russell has spent most of his career understanding how people use the tools of technology to amplify their intelligence. Prior to joining Google, he worked for IBM, Xerox, and Apple in the area of user experience. Daniel maintains a blog, SearchReSearch (http://searchresearch1.blogspot.com/) that focuses on topics related to search. Duane Forrester is a senior product manager with Bing's Webmaster Program. He is also the founding co-chair of Search Engine Marketing Professional Organization's (SEMPO) In-House Search Engine Marketing (SEM) Committee, and is the author of two books: How to Make Money with Your Blog and Turn Clicks into Customers. Prior to joining Bing, Forrester was an in-house search marketer running the Search Engine Optimization (SEO) program for MSN in the U.S. and Americas, and was formerly on the Board of Directors for SEMPO. Forrester maintains his own blog (theonlinemarketingguy.com).
No registration is required for the seminar. Overflow seating will be available in the NIH Library Training Room located on the first floor of Building 10. The event will be videocast (https://videocast.nih.gov/) and archived.
---
GENOME SEMINARS
Thursdays, 11:00 a.m.–12:00 p.m.
Lipsett Amphitheater (Building 10)
NHGRI's Division of Intramural Research sponsors a biweekly seminar series that is open to the entire NIH community and covers a broad range of topics in genetics and genomics.
January 10: Jean-Laurent Casanova ( Rockefeller University)
January 24: Matthew Meyerson ( Dana-Farber Cancer Institute)
February 7: Frank Dudbridge (London School of Hygiene and Tropical Medicine)
February 21: Vanessa Hayes ( J. Craig Venter Institute), "Capturing Human Genome Diversity—Messages from our Past"
March 7: Cory Abate-Shen (Columbia University Medical Center)
April 4: Bjorn Olsen, M.D. (Harvard School of Dental Medicine)
For more information visit http://www.genome.gov/10000480 or contact Lisa Poe (Poel@mail.nih.gov or 301-451-8078).
---
POSTDOCTORAL RESEARCH ASSOCIATE (PRAT) PROGRAM
Application Deadline (for positions starting in Fall 2013): February 27
The longstanding NIGMS PRAT Program is a competitive postdoctoral fellowship program to fund research in one of NIH's or FDA's laboratories. The program was initiated to address a national need for well-trained pharmacologists and continues to train fellows in emerging research areas. For the next three years (2013-2015), these areas are quantitative and systems pharmacology (QSP) and computational biology.
The overall theme of the postdoctoral research project proposed by a PRAT candidate may be in a variety of subject areas, but the focus of the research conducted during the PRAT fellowship should fall within the definition of QSP and/or computational biology. QSP is an approach to translational medicine that combines computational and experimental methods to elucidate, validate, and apply new pharmacological concepts to the development and use of small-molecule and biologic drugs. Computational biology is the development and application of data-analysis and theoretical methods, mathematical modeling, and computational simulation techniques to the study of biological, behavioral, and social systems. For more information or application materials, visit http://www.nigms.nih.gov/Training/PRAT.htm or contact the PRAT program assistant (301-594-3583 or prat@nigms.nih.gov).
---
THE NIH CATALYST IS ALWAYS LOOKING FOR STORY IDEAS. IF YOU KNOW OF SOME INTERESTING RESEARCH GOING ON OR HAVE OTHER SUGGESTIONS FOR ARTICLES, PLEASE LET US KNOW. WE ALSO WELCOME SUBMISSIONS FOR OUR COMMENTARY PAGE (OP-ED TYPE ESSAYS) AND FOR OUR BACK PAGE (LABORATORY CONFESSIONS OR PHOTOGRAPHS) AS WELL AS ANNOUNCEMENTS. TO CONTACT US, E-MAIL CATALYST@NIH.GOV OR CALL 301-402-1449 OR FAX 301-402-4303. DEADLINE FOR THE MARCH-APRIL 2013 ISSUE IS FEBRUARY 1, BUT YOU CAN SUBMIT IDEAS ANY TIME.
This page was last updated on Friday, September 16, 2022