News Briefs
Patricia Flatley Brennan to Lead the National Library of Medicine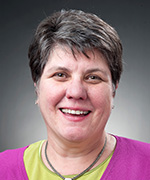 Patricia Flatley Brennan has been named the director of the National Library of Medicine (NLM), succeeding Donald Lindberg, who retired in 2015. Brennan is expected to begin her new role in August 2016. The NLM is the world's largest biomedical library and the producer of digital information services used by scientists, health professionals, and members of the public worldwide.
Brennan is the Lillian L. Moehlman Bascom Professor at the University of Wisconsin at Madison's School of Nursing and College of Engineering (Madison, Wisconsin). She also leads the Living Environments Laboratory at the Wisconsin Institutes for Discovery (Madison, Wisconsin), which develops new ways for effective visualization of high-dimensional data.
She has been a pioneer in the development of information systems for patients. She developed ComputerLink, an electronic network designed to reduce isolation and improve self-care among home-care patients. She directed HeartCare, a web-based information and communication service that helps home-dwelling cardiac patients recover faster and with fewer symptoms. She also directed Project HealthDesign, an initiative designed to stimulate the next generation of personal health records. Brennan also conducts external evaluations of health-information technology architectures and works to repurpose engineering methods for health care.
She received a master of science in nursing from the University of Pennsylvania (Philadelphia) and a Ph.D. in industrial engineering from the University of Wisconsin at Madison. After seven years of clinical practice in critical-care nursing and psychiatric nursing, Brennan held several academic positions at different universities.
A recipient of many awards, Brennan is a past-president of the American Medical Informatics Association, a member of the National Academy of Medicine (formerly the Institute of Medicine), and a fellow of the American College of Medical Informatics, the American Academy of Nursing, and the New York Academy of Medicine.
"[Dr. Brennan is] ideally suited to lead the NLM in the era of precision medicine, as the library becomes the epicenter for biomedical data science, not just at NIH, but across the biomedical research enterprise," said NIH Director Francis Collins when announcing Brennan's appointment in May.
To read more about Patricia Brennan, go to https://www.nih.gov/news-events/news-releases/nih-appoints-patricia-flatley-brennan-rn-phd-lead-national-library-medicine.
---
Holland Named NIAID Scientific Director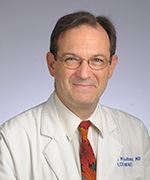 Steven M. Holland has been appointed scientific director of the National Institute of Allergy and Infectious Diseases (NIAID), succeeding Kathryn Zoon, who retired recently. NIAID Principal Deputy Director Hugh Auchincloss was acting scientific director after Zoon stepped down last year. Holland, who is an NIH Distinguished Investigator, has served as the chief of NIAID's Laboratory of Clinical Infectious Diseases (LCID) since 2004 and as NIH deputy director for intramural clinical research since 2011. His research areas of special interest have included Job's syndrome, a rare immunodeficiency disorder, and the genetic conditions predisposing people to mycobacterial infections.
More recently, Holland has been interested in genetic conditions associated with severe coccidioidomycosis—an infection caused by inhaled spores of a fungus that lives in the soil in the southwestern United States, parts of Mexico, and Central and South America—and acquired forms of anticytokine autoimmunity that predispose one to opportunistic infections.
Holland received his B.A. from St. John's College (Annapolis, Maryland) in 1979 and his M.D. from Johns Hopkins University School of Medicine (Baltimore) in 1983. He remained at Johns Hopkins for his internal medicine residency, chief residency, and fellowship in infectious diseases. Holland came to NIAID in 1989 as a National Research Council fellow in Sundararajan Venkatesan's section in the Laboratory of Molecular Microbiology. In 1991, Holland joined John Gallin's section in the Laboratory of Host Defenses and worked on the pathogenesis and management of chronic granulomatous disease as well as other congenital immune defects affecting phagocytes. Holland was tenured in 2000 and became chief of the Immunopathogenesis Section, which now resides within LCID.
Robert Munford will serve as acting chief of the LCID, pending recruitment of a permanent successor to Holland, who will continue to serve as chief of the Immunopathogenesis Section.
Excerpted from the July 1, 2016 edition of the NIH Record (https://nihrecord.nih.gov/newsletters/2016/07_01_2016/milestones.htm).
---
Appointment of Maureen M. Goodenow as Associate Director for AIDS Research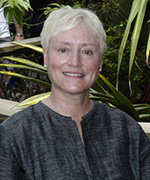 Maureen M. Goodenow was recently appointed as NIH associate director for AIDS research and director of the NIH Office of AIDS Research (OAR). She brings nearly 30 years of experience in AIDS and human immunodeficiency virus (HIV) research and advocacy to the position. She is expected to join NIH in July 2016 to lead OAR's efforts. She will work closely with the NIH institutes and centers to pursue new tools for preventing HIV infection including a vaccine, improved treatments, and ultimately, a cure.
Before coming to NIH, Goodenow was a professor of pathology, immunology, and laboratory medicine and the Stephany W. Holloway University Endowed Chair for AIDS Research at the University of Florida at Gainesville. She was also the director of the Center for Research in Pediatric Immune Deficiency. She led a research program in molecular epidemiology, pathogenesis, and vaccines for HIV-1 and related viruses, including viruses that cause cancer.
Goodenow received her Ph.D. in molecular genetics from the Albert Einstein College of Medicine in New York. After a postdoctoral fellowship in molecular oncology at the Sloan Kettering Institute in New York, she was a visiting scientist at the Pasteur Institute in Paris, where she began her studies of HIV.
---
Appointment of a New Chief of BTRIS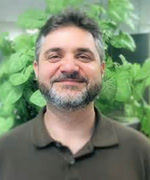 On July 10, Jose Galvez became the new chief of the Biomedical Translational Research Information System (BTRIS) in the NIH Clinical Center. He was the program director of Clinical and Translational Informatics with the NIH's Center for Biomedical Informatics and Information Technology. Galvez will serve as a leader for BTRIS, an NIH-wide resource supporting clinical-research studies across the Intramural Research Program (IRP), and as the interface between the IRP and extramural investigators. The position also holds a dual appointment with the National Library of Medicine (NLM), where he will provide guidance for staff and fellows conducting biomedical informatics research and, with NLM, help lead an intramural training program in biomedical informatics for staff and fellows. Additionally, he will provide leadership and guidance for other projects that will enhance information management for clinical research with the goal of expediting the research cycle.
Galvez earned his M.D. from the University of California (UC) at Davis School of Medicine (Sacramento, California) and completed a pathology residency and informatics fellowship there. After a two-year stint with the International Tele-Pathology Group, Virginia, he returned to the UC Davis School of Medicine, where he served as a professor of pathology and informatics at UC Davis. Later, he was a contractor with the National Heart, Blood and Lung Institute's Center for Biomedical Informatics as a senior clinical informaticist. Additionally, he advised intramural and extramural research colleagues and served as a conduit between technical information-technology staff and clients.
He guided scientific collaborations including the United States–Latin American Cancer Research Network in partnership with Argentina, Brazil, Chile, Mexico and Uruguay and the NCI Cancer Informatics Program, in which he worked with informatics communities within and outside the NCI to cultivate a community-driven informatics program. His contributions led to notable outcomes for the rollout of a new standardized clinical-trial management system as well as a comprehensive and routinely updated database of all clinical trials.
"Under his leadership, I feel confident we can accomplish a new vision for clinical-research informatics for the NIH intramural clinical-research program," said NIH Clinical Center Director John Gallin in announcing Galvez's new role.
This page was last updated on Wednesday, April 13, 2022