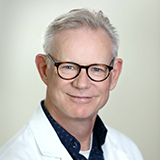 Michael T. Collins, M.D.
Senior Investigator
Craniofacial and Skeletal Diseases Branch/Skeletal Clinical Studies Unit
NIDCR
Building 30, Room 218
30 Convent Drive
Bethesda, MD 20892
301-496-4913
Research Topics
The mission of the Skeletal Clinical Studies Unit is to advance the understanding of bone and mineral metabolism through clinical and translational studies of human diseases, and animal models and in vitro systems. The approach is primarily the study of rare diseases that serve as model systems. Clinical observations generate testable hypotheses that lead to basic and clinical studies that elucidate both pathophysiology and physiology and lead to the development of novel evidenced-based treatments. The principle disorders currently under investigation include: 1) fibrous dysplasia of bone/McCune-Albright syndrome (FD/MAS), a disease of the skeletal stem cell caused by activating mutations of the GNAS gene, that encodes the Gsα protein; 2) disorders of the phosphate- and vitamin D-regulating hormone, FGF23; and 3) hypoparathyroidism, a disease of parathyroid hormone (PTH) deficiency that allows for not only the study of the PTH/Gsα/cAMP pathway in bone and mineral metabolism, but also serves as a model in which to study FGF23 physiology.
One of the major thrusts my research program is to identify molecules with inhibitory and stimulatory activity at the mutations in Gsα that cause FD/MAS (so-called gsp mutations). Identification of molecules with specific activity at gsp will not only allow for in-depth study of the underlying molecular and cellular pathophysiology, but also serve as compounds from which drugs to treat FD/MAS can be developed. 
The quest to ultimately discover drugs to treat FD/MAS is accompanied by an active ongoing clinical research program in FD/MAS that has been in place in the NIDCR since 1998 and present on the NIH campus since the 1980s. This research program includes an ongoing natural history study and a number of completed clinical trials.  The output of this clinical work has largely defined the current care of patients with FD/MAS.
An additional focus within FD/MAS is the role of RANKL in the pathophysiology of FD and the potential use of the RANKL antagonist drug, denosumab, in the treatment of FD.
Arising out of the work in FD/MAS is an active research program in the area of mineral metabolism, which focuses on PTH and FGF23. The primary clinical approach to the study of PTH in bone and mineral metabolism is through studies in hypoparathyroidism. Within the program is a clinical trial of PTH 1-34 treatment of patients with hypoparathyroidism. The primary focus of this study is the effect of PTH one bone, looking at both the PTH deficiency state and PTH replacement.
In addition, there are completed and ongoing studies of FGF23 physiology and biology. These take place within the context of the study disease of FGF23 excess such as tumor-induced osteomalacia and X-linked hypophosphatemic rickets, and diseases of FGF23 deficiency, such as familial tumoral calcinosis. These diseases and FGF23 biology in general are further explored through basic and translational studies in this area.
Biography
Dr. Collins is the chief of the Skeletal Clinical Studies Unit in the Craniofacial and Skeletal Diseases Branch, NIDCR.  He did his endocrine training at the NIH in the Interinstitute Endocrine Training Program and his internal medicine residency training, chief residency, and medical school training at the University of Maryland in Baltimore. Dr. Collins has been at the NIH since completing his fellowship training.  Areas of investigation include bone biology and mineral metabolism, which are studied through clinical and translational studies.  Specific areas of interest include the role of PTH, G-proteins, and cAMP in bone cell biology, and FGF23 in mineral metabolism.  The primary approach is the study and treatment of patients with rare disorders of bone and mineral metabolism as models through which to understand human bone and mineral biology and physiology.  Current models of focus include fibrous dysplasia of bone, hypoparathyroidism, and disorders of FGF23 excess and deficiency.
Dr. Collins is an actively involved in training the next generation of physician scientists as a member of the faculty of NIH Interinstitute Endocrine Training Program and a senior consultant and mentor and in the NIH Medical Research Scholars Program. He is an advisor to the Fibrous Dysplasia Foundation and the MAGIC Foundation and has served on a number of FDA Drug Advisory Committees.   
Related Scientific Focus Areas
---
This page was last updated on February 20th, 2018