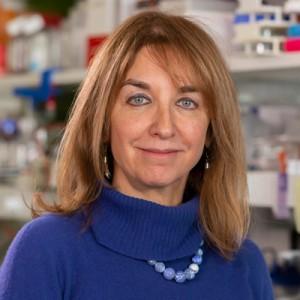 Mariana J. Kaplan, M.D.
Senior Investigator
Systemic Autoimmunity Branch
NIAMS
Building 10, Room 12N248C
10 Center Drive
Bethesda, MD 20814
301-496-0517
Research Topics
The broad and long-term objectives of the Systemic Autoimmunity Branch are to further the understanding of the pathophysiology and clinical spectrum of systemic autoimmune diseases and to translate this knowledge into better therapies that improve outcomes for patients with these conditions. A major goal of the Systemic Autoimmunity Branch is to combine natural history or treatment studies with basic investigations into the etiology and/or pathophysiology of rheumatic diseases, including systemic lupus erythematosus (SLE) and rheumatoid arthritis (RA). Additionally, the branch works to train the next generation of scientists and physician-scientists focused on the understanding of the pathogenesis and advancement in the treatments of patients afflicted by systemic autoimmune diseases.
Our research focuses on unraveling fundamental mechanisms that confer susceptibility to develop a break in immunologic tolerance, as well as enhance our understanding of the innate and adaptive immune pathways crucial to the initiation and perpetuation of these autoimmune responses in SLE and other autoimmune diseases. In addition, we focus on identifying the immunologic pathways that lead to specific clinical phenotypes and the promotion of end-organ damage in systemic autoimmunity. As treatments to suppress aberrant immune responses have improved and patients with systemic autoimmunity can survive for longer periods of time, the prevalence of end-stage complications including the development of accelerated atherosclerosis and myocardial infarction has increased. We are interested in identifying the immune pathways that promote premature vascular damage in systemic autoimmunity to identify potential preventive strategies.
Current areas of interest:
The role of neutrophils and neutrophil extracellular traps (NETs) in the induction of loss of immunologic tolerance and acceleration of organ and vascular damage in autoimmune diseases.
How type I Interferons (IFNs) contribute to the development of premature atherogenesis and vasculopathy in SLE and other connective tissue diseases.
Alterations of immunometabolism in autoimmunity.
The identification of novel biomarkers and therapeutic targets to mitigate CV damage and induce immunomodulation in SLE and other systemic rheumatic diseases.
Biography
Mariana Kaplan, M.D., joined NIAMS as Chief of the Systemic Autoimmunity Branch in 2013. She is also Deputy Scientific Director at NIAMS. Before her appointment, she was a Professor of Medicine in the Division of Rheumatology at the University of Michigan. Dr. Kaplan obtained her medical degree at the National Autonomous University of Mexico and did her Internal Medicine Residency at the National Institute of Medical Sciences and Nutrition in Mexico City. Dr. Kaplan did her Rheumatology Fellowship and postdoctoral training at the University of Michigan, where she was a member of the faculty for 15 years and an active member of their Multidisciplinary Lupus Clinic.
In addition to her research activities, Dr. Kaplan is an active clinician and teacher. She sees lupus patients in the NIH Clinical Research Center and is involved in the development of various clinical trials for patients with autoimmune diseases at NIH. She has served in numerous roles at the American College of Rheumatology/Rheumatology Research Foundation, the American Association of Immunologists, and the Lupus Foundation of America. She was inducted to the American Society for Clinical Investigation and the Association of American Physicians (AAP) and received the Henry Kunkel Young Investigator Award and the Edmund L. Dubois Memorial Lectureship, both from the American College of Rheumatology. Dr. Kaplan received the 2015 Evelyn V. Hess Award from the Lupus Foundation of America in recognition of her significant contributions to lupus research, diagnosis, and treatment. In 2016, she received the Charles L. Christian Award for significant impact on the understanding of lupus. Dr. Kaplan is on the Editorial Board of the Journal of Clinical Investigation and Deputy Editor of Arthritis & Rheumatology. She is currently a council member at the AAP. In 2021, she was elected to the National Academy of Medicine for seminal contributions that have significantly advanced the understanding of the pathogenic role of the innate immune system in systemic autoimmune diseases, atherosclerosis, and immune-mediated vasculopathies.
Related Scientific Focus Areas
---
This page was last updated on September 1st, 2022