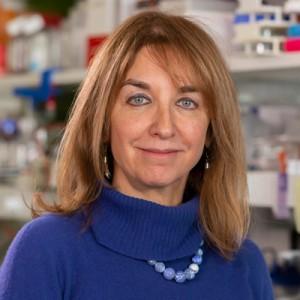 Mariana J. Kaplan, M.D.
Senior Investigator
Systemic Autoimmunity Branch
NIAMS
Building 10, Room 12N248C
10 Center Drive
Bethesda, MD 20814
301-496-0517
Research Topics
Systemic autoimmune diseases are a group of disorders characterized by a failure in self-tolerance to a wide variety of autoantigens, and include conditions like systemic lupus erythematosus (SLE), rheumatoid arthritis (RA) and anti-neutrophil cytoplasmic antibody associated-vasculitis (AAV). These disorders are very heterogeneous, but they have some commonalities. For instance, all appear to manifest after multi-step processes where genetic and environmental factors play key roles in predisposing individuals to a higher risk of establishing abnormal innate and adaptive immune responses. Subclinical immune dysregulation eventually leads to a pre-clinical phase of variable duration (sometimes decades), during which autoantibodies to specific antigens are synthesized. It is believed that exposure to a variety of additional environmental hits may be required to trigger the acute clinical manifestations that are characteristic of these specific conditions.
As treatments to suppress aberrant immune responses have improved and patients are able to survive for longer periods of time, the prevalence of end-stage complications, such as development of accelerated atherosclerosis not explained by traditional cardiovascular risk factors, has increased. We need to identify the susceptibility triggers that lead to a break in tolerance, as well as enhance our understanding of the innate and adaptive immune pathways crucial to initiate and perpetuate these autoimmune responses. In addition, we need to better identify the mechanisms that lead to specific clinical phenotypes and promotion of end-organ damage.
The broad and long-term objectives of the Systemic Autoimmunity Branch are to further the understanding of the clinical spectrum and pathophysiology of systemic autoimmune diseases, and to translate this knowledge into better therapies that improve outcomes for patients with these conditions. A major goal of the Systemic Autoimmunity Branch is to combine natural history or treatment studies with basic investigations into the etiology and/or pathophysiology of rheumatic diseases, with an emphasis on SLE, AAV, RA and other systemic autoimmune diseases affecting adults. Additionally, the branch works to train the next generation of scientists and physician scientists focused on the understanding of the pathogenesis and advancement in the treatments of patient afflicted by systemic autoimmune diseases.
Current areas of interest of the branch include:
The role of neutrophils and neutrophil extracellular traps (NETs) in induction of loss of immunologic tolerance and acceleration of organ and vascular damage;
How type I Interferons (IFNs) contribute to the development of premature atherogenesis and vasculopathy in SLE and other connective tissue diseases;
Identification of novel biomarkers and therapeutic targets to mitigate CV damage and induce immunomodulation in SLE and other systemic rheumatic diseases.
Biography
Mariana Kaplan, M.D., joined NIAMS as Chief of the Systemic Autoimmunity Branch in 2013. Prior to her appointment, she was Professor of Medicine in the Division of Rheumatology at the University of Michigan. Dr. Kaplan obtained her medical degree at the National Autonomous University of Mexico and did her Internal Medicine Residency at the National Institute of Medical Sciences and Nutrition in Mexico City. Dr. Kaplan did her Rheumatology Fellowship and postdoctoral training at the University of Michigan, where she was a member of the faculty for 15 years, and an active member of their Multidisciplinary Lupus Clinic.
Dr. Kaplan's research has focused on identifying mechanisms of organ damage and premature vascular disease in systemic autoimmunity. More specifically, she investigates how innate immunity (in particular, type I interferons and myeloid cells) promote end-organ damage in systemic lupus erythematosus, rheumatoid arthritis and other systemic autoimmune diseases. Recently, her research has focused on identifying abnormalities of neutrophil subsets and the role of neutrophil extracellular traps (NETs) in lupus and rheumatoid arthritis, both of which may contribute to the development of autoimmune responses and to end-organ damage. Dr. Kaplan also has an interest in identifying novel therapeutic targets that may prevent premature vascular damage in systemic autoimmunity, as well as the role of environmental triggers in the induction of autoimmunity. Moreover, she has led clinical trials to identify mechanisms that reduce blood vessel dysfunction in autoimmune and chronic inflammatory disorders.
In addition to her research activities, Dr. Kaplan is an active clinician and teacher. She sees lupus patients in the NIH Clinical Research Center and is involved in the development of various clinical trials for patients with autoimmune diseases at NIH. She has served in various roles at the American College of Rheumatology/ Rheumatology Research Foundation, the American Association of Immunologists, the Journal of Immunology, and the Lupus Foundation of America. She was inducted to the American Society for Clinical Investigation and the Association of American Physicians, and received the Henry Kunkel Young Investigator Award and the Edmund L. Dubois Memorial Lectureship, both from the American College of Rheumatology. Dr. Kaplan received the 2015 Evelyn V. Hess Award from the Lupus Foundation of America in recognition of her significant contributions to lupus research, diagnosis, and treatment. In 2016, she received the Charles L Christian Award for significant impact in the understanding of lupus.
Related Scientific Focus Areas

---
This page was last updated on August 7th, 2020