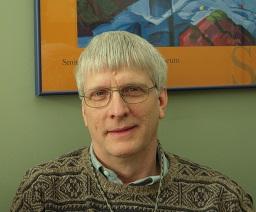 Jack Richard Bennink, Ph.D.
Senior Investigator
Cellular Biology and Viral Immunology Section
NIAID/DIR
Research Topics
Virus infections within the human population impose a significant annual burden in morbidity, mortality, and economic loss. The immune system and viruses have evolved and continue to evolve in response to each other. The mission of the Viral Immunology Section is focused on extending our basic understanding of the interaction between the immune system and viruses.
Biography
Dr. Bennink obtained his Ph.D. from the University of Pennsylvania for the study of the specificity of virus immune effector T cells. He spent two years as a member of the Basel Institute for Immunology, followed by five years as assistant and associate professor at the Wistar Institute of Anatomy and Biology, before coming to the National Institute of Allergy and Infectious Diseases in 1987. His research focuses on influenza virus and antiviral immunity.
Related Scientific Focus Areas
This page was last updated on Friday, July 27, 2018