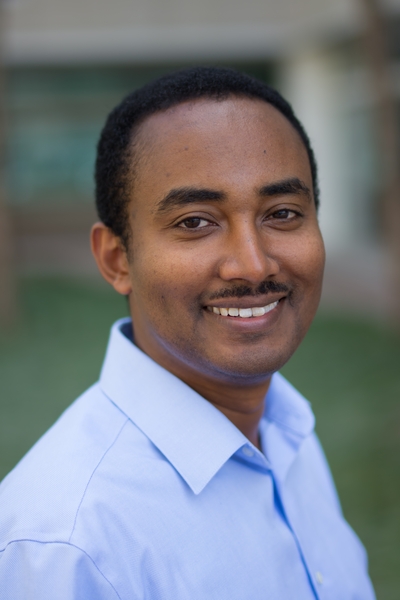 Fasil Tekola Ayele, Ph.D.
Stadtman Investigator
Epidemiology Branch
NICHD/DIPHR
6710 Rockledge Dr. Wing B 3204
20892-7004
301-827-6518
Research Topics
Dr. Tekola-Ayele's genetic-epidemiology research program aims to understand the underlying mechanisms in the link between early growth and cardiometabolic diseases/disparities in diverse ancestral populations. Early  growth is associated with cardiometabolic diseases in later life, and shows significant regional and population differences even under similar maternal socioeconomic and nutritional conditions. The underlying mechanisms in early growth-later life cardiometabolic disease links are not clearly known. Furthermore, what underlies population differences in early growth and consequent cardiometabolic outcomes has remained puzzling because a large proportion of observed disparities in fetal growth is not explained by environmental factors. Therefore, our research, using genetic-epidemiology approaches fuses genomic and environmental data with an aim to investigate genetic influences in early growth, cardiometabolic diseases and health disparities. For example, using genome-wide data from a longitudinal cohort of ancestrally diverse individuals in the NICHD Fetal Growth Studies cohort, we study (i) genetic mechanisms in longitudinal fetal growth variations and related maternal cardiometabolic traits, and (ii) the role of genetic ancestry for observed disparities in fetal growth among diverse ancestral populations.
Biography
Fasil Tekola-Ayele, Ph.D., is an Earl Stadtman Investigator (tenure-track) in the Epidemiology Branch of the Division of Intramural Population Health Research at Eunice Kennedy Shriver National Institute of Child Health and Human Development, National Institutes of Health (NIH). He received his Ph.D. in genetic-epidemiology from the Brighton and Sussex Medical School, Universities of Brighton and Sussex, UK, and did postdoctoral fellowship in the National Human Genome Research Institute, NIH. Dr. Tekola-Ayele's current research seeks to understand genetic influences and their interactions with old and present-day environmental factors in growth and consequent cardiometabolic diseases/disparities in diverse ancestral populations.
Related Scientific Focus Areas
---
This page was last updated on August 4th, 2017