Scientists discover clues to aging and healing from a squishy sea creature
A relative of jellyfish and corals regrows its entire body with help from "aging" cells
Insights into healing and aging were discovered by National Institutes of Health researchers and their collaborators, who studied how a tiny sea creature regenerates an entire new body from only its mouth. The researchers sequenced RNA from Hydractinia symbiolongicarpus, a small, tube-shaped animal that lives on the shells of hermit crabs. Just as the Hydractinia were beginning to regenerate new bodies, the researchers detected a molecular signature associated with the biological process of aging, also known as senescence. According to the study published in Cell Reports, Hydractinia demonstrates that the fundamental biological processes of healing and aging are intertwined, providing new perspective on how aging evolved.
"Studies like this that explore the biology of unusual organisms reveal both how universal many biological processes are and how much we have yet to understand about their functions, relationships and evolution," said Charles Rotimi, Ph.D., director of the Intramural Research Program at the National Human Genome Research Institute (NHGRI), part of NIH. "Such findings have great potential for providing novel insights into human biology."
Untangling the evolutionary origins of fundamental biological processes, such as aging and healing, is essential to understanding human health and disease. Humans have some capacity to regenerate, like healing a broken bone or even regrowing a damaged liver. Some other animals, such as salamanders and zebrafish, can replace entire limbs and replenish a variety of organs. However, animals with simple bodies, like Hydractinia, often have the most extreme regenerative abilities, such as growing a whole new body from a tissue fragment.
A regenerative role for senescence stands in contrast to findings in human cells. "Most studies on senescence are related to chronic inflammation, cancer and age-related diseases," said Andy Baxevanis, Ph.D., senior scientist at NHGRI and an author of the study. "Typically, in humans, senescent cells stay senescent, and these cells cause chronic inflammation and induce aging in adjacent cells. From animals like Hydractinia, we can learn about how senescence can be beneficial and expand our understanding of aging and healing."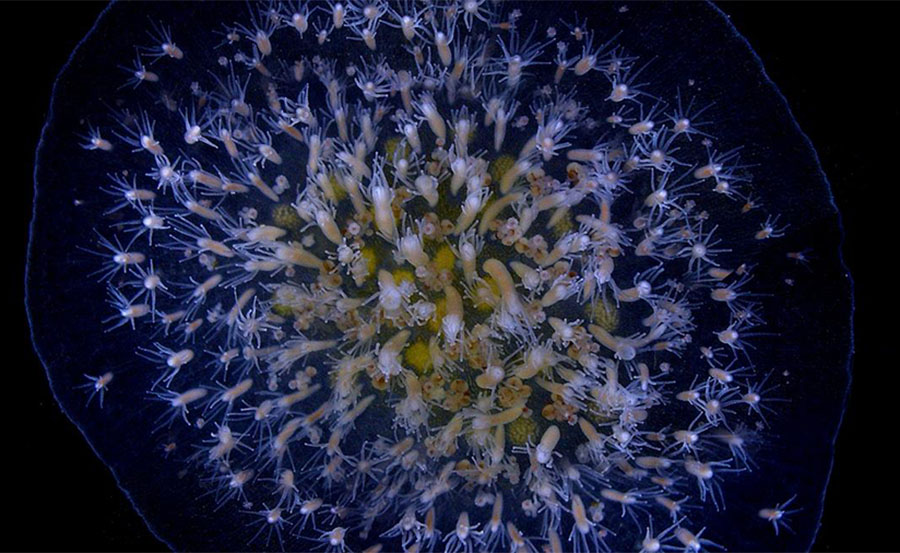 This page was last updated on Wednesday, July 5, 2023