NIH researchers uncover drain pipes in our brains
Results provide first evidence of the body's waste system in the human brain.
By scanning the brains of healthy volunteers, researchers at the National Institutes of Health saw the first, long-sought evidence that our brains may drain some waste out through lymphatic vessels, the body's sewer system. The results further suggest the vessels could act as a pipeline between the brain and the immune system.
"We literally watched people's brains drain fluid into these vessels," said Daniel S. Reich, M.D., Ph.D., senior investigator at the NIH's National Institute of Neurological Disorders and Stroke (NINDS) and the senior author of the study published online in eLife. "We hope that our results provide new insights to a variety of neurological disorders."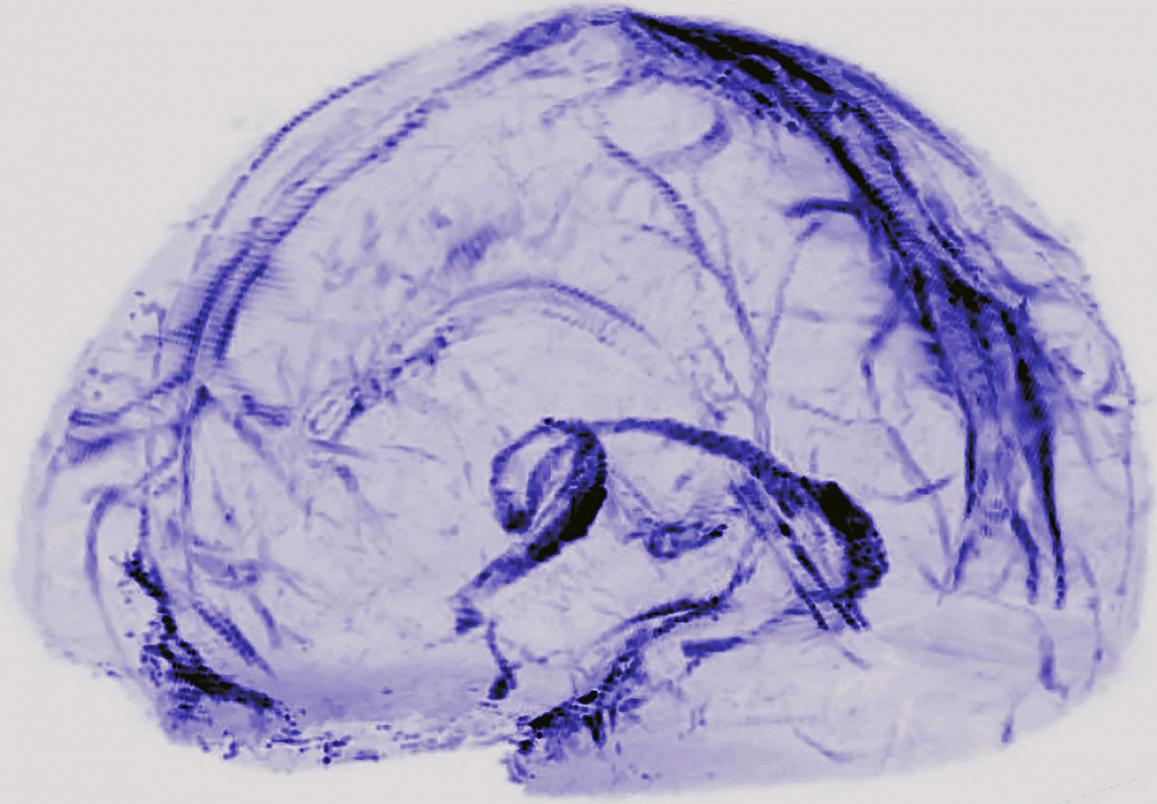 This page was last updated on Friday, January 21, 2022