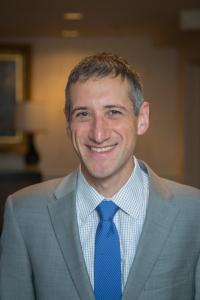 Daniel S. Reich, M.D., Ph.D.
Senior Investigator
Translational Neuroradiology Section
NINDS
Building 10, Room 5C103
10 Center Drive
Bethesda, MD 20892-4128
301-496-1801
Biography
Daniel Reich – a neurologist and neuroradiologist –directs the Translational Neuroradiology Section in NINDS. In his clinical practice, he cares for patients with multiple sclerosis and other neurological diseases, and he also leads several clinical studies focusing on multiple sclerosis. Research in his lab focuses on the use of advanced MRI techniques to understand the sources of disability in multiple sclerosis and on ways of adapting those approaches for research trials and patient care. He is particularly interested in harnessing noninvasive imaging modalities to dissect biological mechanisms of tissue damage.
Related Scientific Focus Areas
---
This page was last updated on February 1st, 2022