Announcements
PFIZER'S CENTERS FOR THERAPEUTIC INNOVATION SEEKS NIH RESEARCH PROPOSALS

Key Dates
Oct. 17, 2018: NIH office hours, noon – 4:00 p.m. in Building 10, Room 2-3330, for tenured or tenure-track NIH intramural researchers to discuss non-confidential pre-proposal ideas with Pfizer staff
Nov. 2, 2018: Deadline to submit pre-proposals to Technology Transfer Offices (TTOs)
Nov. 9, 2018: Deadline for TTOs to submit pre-proposals to Pfizer CTI via submission portal: https://proposalportal.pfizercti.com/
More Information
Pfizer's Centers for Therapeutic Innovation (CTI) is now accepting proposals (https://ncats.nih.gov/cti) from NIH intramural researchers. Managed by the National Center for Advancing Translational Sciences (NCATS), Pfizer's CTI program pairs NIH researchers with Pfizer resources to pursue scientific and medical advances through joint therapeutic development. Goals include identifying biologic compounds with activity in a pathway or target of interest to both an NIH intramural researcher and Pfizer and moving the compounds into the clinic to test them. Areas of interest to Pfizer include cancer, autoimmunity/inflammation, metabolic diseases and rare diseases. View details about these therapeutic areas of interest at https://ncats.nih.gov/cti/therapeutic-areas-interest.
Visit https://ncats.nih.gov/cti/proposals for details about how to apply, key deadlines, therapeutic areas of interest and criteria for success. To set a meeting that can include nonconfidential discussion about pre-proposal ideas, contact Pfizer CTI Representative Nader Halim at Nader.Halim@pfizer.com and copy NIH-PfizerCTI@mail.nih.gov.
---
2018 NIH RESEARCH FESTIVAL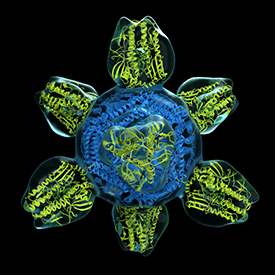 Wednesday, September 12, through Friday, September 14, 2018
Building 10 (Masur Auditorium, Lipsett Amphitheater, FAES classrooms)
Website for More Details: http://researchfestival.nih.gov
Don't miss the annual showcase of NIH intramural research. Activities will include plenary talks and concurrent symposia, poster sessions, the Green Labs Fair, the Technical Sales Association Vendor Show, NIH Library events, NIH tours, and a few other surprises. Plenary sessions will be available on videocast: https://videocast.nih.gov.
---
WALS HAS RETURNED
The 2018–2019 season of the Wednesday Afternoon Lecture Series (WALS) has started. Check out the schedule on the website. WALS is the highest-profile lecture program at the NIH. Lectures occur on most Wednesdays from September through June. The next lecture is on October 10 and features Alejandro Sánchez Alvarado, Ph.D. (Stowers Institute for Medical Research), whose talk is on "Understanding the source of regenerative ability in animals." Each season includes some of the biggest names in biomedical and behavioral research. The goal of WALS is to keep NIH researchers abreast of the latest and most important research in the United States and beyond. An added treat is the annual J. Edward Rall Cultural Lecture, which features top authors and other cultural icons. All speakers are nominated by the NIH community. Be on the lookout for NIH-wide emails announcing each lecture. For more information, contact Jacqueline Roberts (Jacqueline.Roberts@nih.gov).
---
SANG-A PARK MEMORIAL SCIENTIFIC SYMPOSIUM
Monday, September 17, 9:00–11:30 a.m.
Porter Neuroscience Research Center (Building 35A)/Room 610
Dedication of Memorial Tree and Plaque, 11:30 a.m.–12:00 noon (Near front entrance of Building 30)
In honor of the life and work of the late Sang-A Park, NIDCR is hosting a scientific symposium and dedication of a memorial tree and plaque. Park was a postdoctoral fellow who worked with Wanjun Chen in the NIH intramural program. She was the recipient of the prestigious Korean Biomedical Scientist Fellowship and an aspiring immunologist conducting research on Th9 cells and their anti-tumor activities.
---
MUSIC IN THE CLINICAL CENTER ATRIUM
Clinical Center, North Atrium
All patients, their families and visitors as well as NIH staff are invited to attend these musical performances. These concerts are intended to support the Clinical Center's environment of care and healing.
Tuesday, September 18, 1:30-2:30 p.m.: National Symphony Orchestra (NSO)
Tuesday, October 16, 12:30-1:30 p.m.: University of Maryland Jazz Quintet
Tuesday, November 6, 12:30-1:30 p.m.: NSO Ensemble
---
INTEGRATIVE MEDICINE RESEARCH LECTURE SERIES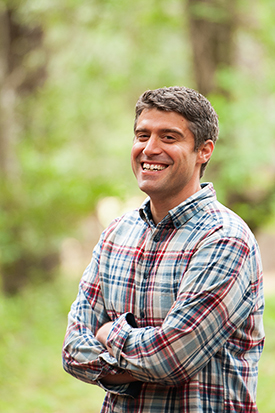 "Nature Contact and Human Health: A Multi-Method Approach"
September 19, 11:00 a.m.–12:00 noon
Lecture Hall, The Cloisters (Building 60)
Videocast: https://videocast.nih.gov
The NCCIH Integrative Medicine Research Lecture Series provides overviews of the current state of research and practice involving complementary health approaches and explores perspectives on the emerging discipline of integrative medicine. The presenter is environmental scientist Gregory N. Bratman who is an assistant professor, School of Environmental and Forest Sciences, University of Washington (Seattle). Bratman's work takes place at the nexus of psychology, public health, and ecology. People around the world are increasingly disconnected from nature, as they spend more and more time (in some cases, over 90 percent) indoors. Yet contact with nature has been shown to benefit human beings in a variety of ways. Bratman's topics will include the current state-of-the-science on nature and mental health; various approaches to measuring the impacts of nature experience on mood, cognitive function, and emotion regulation; evidence on the causal mechanisms that may be responsible; and a proposed agenda for future research. Implications for urban planning and public policy will also be addressed. To request sign language interpretation or other reasonable accommodations, contact Afomeya Agonafer by September 12 at 301-435-6826 or Afomeya.Agonafer@nih.gov.
---
NHGRI'S INTRAMURAL RESEARCH PROGRAM CELEBRATES 25 YEARS
IRP Silver Anniversary Scientific Symposium
October 1, 9:00 a.m.–4:00 p.m.
Masur Auditorium (Building 10)
The National Human Genome Research Institute (NHGRI) will celebrate the 25th anniversary of its Intramural Research Program (IRP) with a symposium focused on the history of the institute and the future of genomics research. Jennifer Doudna (University of California-Berkeley), a leader in the development of CRISPR-mediated genome editing, will deliver the keynote address on how advances in genomics are transforming biomedical research. The symposium will also include remarks from NHGRI's former and current directors and scientific directors, as well as a research talk by founding scientific director Jeffrey Trent, who served as NHGRI's scientific director for more than nine years. Additional scientific talks will be presented by former IRP trainees, including: Elizabeth Grice (Perelman School of Medicine, University of Pennsylvania); and Vorasuk Shotelersuk (Chulalongkorn University, Thailand), recipient of the 2017 Newton Prize; Cisca Wijmenga (University of Groningen, Netherlands), a 2015 Spinoza Prize winner.
Established in 1993, the NHGRI IRP was created to serve as the focal point for genetics and genomics research at the NIH and worldwide. The IRP is dedicated to using genomics to transform our understanding of biology and using that information to improve human health. To learn more about the IRP and its 25 years of remarkable research, please visit genome.gov/dir. For more information about NHGRI'S 25th anniversary events, contact Monica Berger at bergerm@mail.nih.gov.
---
2018-2019 PRINCIPLES OF CLINICAL PHARMACOLOGY COURSE
This free online lecture series covers the fundamentals of clinical pharmacology as a translational scientific discipline. Topics include pharmacokinetics, drug metabolism and transport, drug therapy in special populations, drug discovery and development, and pharmacogenomics. This course will be of interest to graduate students, postdocs, medical and pharmacy students, scientists, and health professionals interested in expanding their pharmacology knowledge base. For questions, contact the course coordinator at cc-od_clinp@mail.cc.nih.gov.
---
2018-2019 INTRODUCTION TO THE PRINCIPLES AND PRACTICE OF CLINICAL RESEARCH COURSE
This free online lecture series covers the spectrum of clinical research and the research process. Topics include study design, statistics, institutional review boards, peer review process, regulatory standards, clinical trials management and more. This course will be of interest to physicians, scientists, medical and dental students, nurses, public-health professionals, and others conducting or planning a career in clinical research. The course syllabus will be posted in September. The course textbook, Principles and Practice of Clinical Research, Fourth Edition (2018) is available for purchase from several online book retailers and at the NIH Building 10 FAES bookstore. For questions, contact the course coordinator at ippcr2@mail.nih.gov.
---
PIONEERING PLANARIAN RESEARCHER TO FOCUS ON REGENERATION IN DEWITT STETTEN JR. LECTURE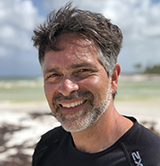 "Understanding the Source of Regenerative Ability in Animals"
Wednesday, October 10, 2018, 3:00-4:00 p.m.
Masur Auditorium (Building 10)
Videocast: http://videocast.nih.gov
Alejandro Sánchez Alvarado will be the featured speaker at the 2018 DeWitt Stetten Jr. Lecture. His team investigates the remarkable regenerative abilities of the flatworm planarian Schmidtea mediterranea. Slice up this worm into pieces, and in about 2 weeks, each piece will have regrown into a complete worm. Using a complex combination of tools, including genomics, single-cell analysis, flow cytometry, and imaging, Sánchez Alvarado's lab recently discovered a new pluripotent stem cell that appears key to the worm's regenerative skill. Sánchez Alvarado is a Howard Hughes Medical Institute investigator at Stowers Institute for Medical Research in Kansas City, MO. He is also a fellow of the American Academy of Arts and Sciences and a fellow of the Marine Biological Laboratory in Woods Hole, MA.
The annual DeWitt Stetten Lecture series was established by NIGMS in 1982 in honor of Dr. Stetten, the third NIGMS director. The lecture is open to all and will be followed by a reception in the NIH Library. Sign language interpreters can be provided, and those with disabilities who need reasonable accommodation to participate in this event should contact Jacqueline, Jacqueline.Roberts@nih.gov, 301-594-6747, and/or the Federal Relay, 800-877-8339, 5 days before the lecture.
---
PREDICTIVE MODELING FOR BEHAVIORAL AND SOCIAL SCIENCES
The NIH Office of Behavioral and Social Sciences Research (OBSSR) invites you to attend the NIH OBSSR Methodology Seminar, Predictive Modeling for Behavioral and Social Sciences Health Research. This one-day methodology seminar will showcase principles and techniques for prediction modeling from machine learning via specific case examples presented by scientists who are applying predictive algorithms to health-related behavioral and social sciences data. This seminar is intended for scientific program and review officers and other interested NIH staff, fellows, or intramural scientists engaged in evaluating research proposals or conducting research featuring predictive algorithms. Attendees will gain a broad understanding and appreciation for the capabilities of prediction modeling to advance research in health by complementing the more traditional and exclusive focus on explanation. This workshop will include a public access video archive. The seminar will not be live webcast. In person attendance is encouraged. Speakers include Jake Hofman (Microsoft Research); Matthew Salganik (Princeton University); Emily Putnam-Hornstein (University of Southern California); and Ziad Obermeyer (University of California Berkeley).
---
THE DEDICATION OF THE CHRISTIAN B. ANFINSEN EXHIBIT AT THE NIH
"The Legacy of Christian B. Anfinsen and his Thermodynamic Hypothesis:
From Total Chemical Synthesis to the Folding of Proteins in and out of the Cell"
Monday, October 15, 2018, 1:00-5:00 p.m.
Lipsett Amphitheater (Building 10)
Christian B. Anfinsen had a long and productive career at the NIH, first at what was then called the National Heart Institute and later as chief of the Laboratory of Chemical Biology in what is now the National Institute of Diabetes and Digestive and Kidney Diseases (NIDDK). Anfinsen shared half of the 1972 Nobel Prize in chemistry for "work on ribonuclease, especially concerning the connection between the amino acid sequence and the biologically active conformation." The Anfinsen exhibit is one of two new exhibits in long, first-floor corridor of Building 10, just "north" of the FAES bookstore. The other exhibit is Michael Potter, who won an Albert Lasker Award for Basic Medical Research, in 1984, for his "elegant studies of plasma cell tumors, leading to the development of monoclonal antibodies and enlarging our knowledge of carcinogenesis and the immune system."
---
CONFERENCE ON SLEEP AND THE HEALTH OF WOMEN
October 16-17, 2018
Natcher Conference Center Auditorium (Building 45)
To register, go to: https://go.usa.gov/xUzvP #WomenSleep2018
Health professionals, caregivers, mothers, veterans, members of women's health organizations, and media will hear from the country's leading sleep researchers about the health risks, societal burden, and treatment options
associated with sleep deficiency and sleep disorders in women. The two-day conference is free and open to the public, but registration is required.
---
NOBELIST MICHAEL YOUNG TO DISCUSS CIRCADIAN RHYTHMS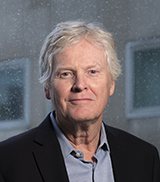 "Genes Controlling Sleep and Circadian Rhythms"
Wednesday, October 17, 2018, 3:00-4:00 p.m.
Michael W. Young, 2017 Nobel Prize winner in Physiology or Medicine, will be the featured speaker at the NIH Director's Wednesday Afternoon Lecture Series. His research team at Rockefeller University studies 24-hour circadian clocks, the genetic systems that control the recurring, daily activities observed in most organisms. The lab's findings have implications for sleep and mood disorders as well as for understanding the regulation of visual functions, locomotion, metabolism, immunity, learning, and memory. For his discoveries of the molecular mechanisms controlling circadian rhythms, he shared the Nobel Prize with NIH grantees Michael Rosbash and Jeffrey C. Hall.
Sign language interpreters can be provided, and those with disabilities who need reasonable accommodation to participate in this event should contact Jacqueline Roberts, Jacqueline.Roberts@nih.gov, 301-594-6747, and/or the Federal Relay, 800-877-8339, 5 days before the lecture.
---
NEI 50TH ANNIVERSARY SYMPOSIUM: THE FUTURE OF VISION RESEARCH
All are welcome to this event, which will feature new and emerging methodologies in vision research. Presentations will be on research into the brain's processing of visual information, new retinal imaging and image-analysis technologies, and the development of novel prosthetic devices and transplantable retina tissue.
---
2019 DEMYSTIFYING MEDICINE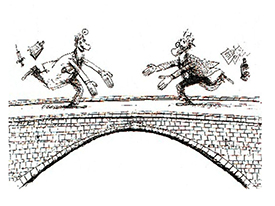 The "DeMystifying Medicine" course bridges the gap between advances in biology and their application to human disease. Each class features presentations by a clinician, a researcher, and often a patient.
January 8: Anthony Fauci, M.D. (NIAID), "Emerging and Re-emerging Infectious Diseases: A Perpetual Challenge"; Jeffrey Taubenberger M.D. Ph.D. (NIAID), "The Next Influenza Pandemic"
January 15: Clifton Barry, Ph.D. (NIAID), Ray Chen, M.D., Ph.D. (NIAID), "Tuberculosis: The Great White Plague Keeps Coming Back"
January 22: Anthony Suffredini, M.D. (CC), Robert Munford, M.D. (NIAID), "Sepsis and the NIH Critical Care Center"
January 29: Arturo Casadevall, M.D., Ph.D. (Johns Hopkins), Lionakis Michais M.D. D.Sc. (CC), "Fungus Infections: Neglected, Dangerous and Increasing"
February 5: Stefan Sievert, Ph.D. (Woods Hole Oceanographic Institute), John Dekker, M.D., Ph.D. (CC), "Exploring Deep Sea Eco Systems and Human Disease"
February 12: Marc Ghany, M.D. (CC), Anuradha Budhu Ph.D. (NCI), "Hepatocellular Cancer: Progress in a Devastating Disease"
February 19: Louis Reichert Ph.D. (Simons Foundation), Toren Finkel M.D., Ph.D. (U. of Pittsburgh), "Mounts Everest and K2: Too Little and Too Much Oxygen"
February 26: Steven Rosenberg, M.D., Ph.D. (NCI) and colleague, "Immunotherapy of cancer"
March 5: Steve Pinker, Ph.D. (Harvard), "Bridging Science and Humanities," (SPECIAL LECTURE to be held in Masur Auditorium, Building 10)
March 12: Ronald Summers M.D., Ph.D. (CC) and Baris Turkbey, M.D. (NCI), "Machine Leaning and Artificial Intelligence in Radiology"
March 19: Stephen Chanock, M.D. (NCI), Marston Linehan, M.D. (NCI), "Inheritable Cancer"
March 26: Shawn Burgess, Ph.D. NHGRI, Andrew Griffith M.D., Ph.D. (NIDCD), "Regaining and Losing Hearing: from Zebra Fish to Humans"
April 2: Abner Notkins, M.D. (NIDCR), Courtney Duckworth (UVA) "Mechanisms and Living with Type 1 Diabetes"
April 9: Roger Glass, M.D., Ph.D. (Fogarty/NIH) and John Coffin, Ph.D. (NCI/Tufts), "Global Challenges in Infection with HIV and other Viruses"
April 16: Douglas Rosing, M.D. (NHLBI), Manfred Boehman, M.D. (NHLBI), "Cardiovascular Failure and Regeneration"
April 23: Ronald Germain, M.D., Ph.D. (NIAID), James Katz, M.D. (NIAMS), "Autoimmunity: Basic and Clinical Advances and Challenges"
April 30: Andrew Singleton, Ph.D. (NIA) and Sonja Scholz, M.D., Ph.D. (NINDS), "Dementias in the Genomic Era"
May 7: Michael Gottesman, M.D., Win Arias, M.D., and Sharon Milgram, Ph.D., "Future for Ph.D.s" (tentative)
This page was last updated on Wednesday, April 6, 2022