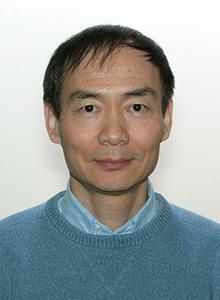 Yihong Yang, Ph.D.
Senior Investigator
Neuroimaging Research Branch, Magnetic Resonance Imaging and Spectroscopy Section
NIDA
Research Topics
Dr. Yang's research has been conducted in the following aspects:
To develop advanced neuroimaging technology and understand the neurophysiological basis of neuroimaging measures;
To identify system-level biomarkers of substance addiction using advanced neuroimaging technology;
To investigate neuroadaptations in translational animal models of psychiatric and neurological disorders.
Biography
Dr. Yang received his Ph.D. degree in Biophysics from the University of Illinois at Urbana-Champaign in 1995. His training was on the magnetic resonance imaging and spectroscopy and their applications in biology and medicine. He was a Postdoctoral Fellow in the Laboratory of Diagnostic Radiology Research, Clinical Center, National Institutes of Health from 1995 to 1998. He was then an Assistant Professor at the Department of Psychiatry, Weill Medical College of Cornell University from 1998 to 2002. He became an Investigator and Chief of MRI Physics at the National Institute on Drug Abuse in 2002, and then a Senior Investigator and Chief of MR Imaging and Spectroscopy Section in 2007.
Related Scientific Focus Areas
This page was last updated on Friday, November 2, 2018