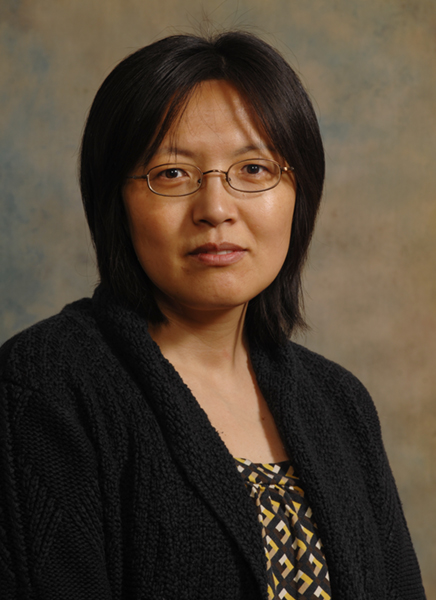 Yie Liu, Ph.D.
Senior Investigator
Laboratory of Genetics and Genomics
NIA
251 Bayview Boulevard
Suite 100
Baltimore, MD 21224
410-454-8633
Research Topics
Telomeres are chromosome end capping structures that prevent chromosome termini from being recognized as broken DNA ends. Telomere shortening is a hallmark of aging and associated with a number of age-related pathologies. Dr. Liu's laboratory investigates the hypothesis that oxidative lesions and inadequate DNA structural resolution would impact telomere maintenance and function and explores alternative mechanisms for how telomere loss contributes to short telomere syndromes and age-associated organ decline and pathologies. Using a combination of molecular, genetic, and biochemical approaches, Dr. Liu is interested in probing (1) the key genes that modulate oxidative DNA lesions and unique DNA secondary structures at telomeres; (2) the effect of telomere maintenance deficiency on human diseases of accelerated aging and cancers; and 3) the molecular pathways that underlie the role of mitochondrial impairment upon telomere dysfunction, and its relevance to the telomere loss/dysfunction-mediated pathophysiology (or telomeropathy). These studies will enhance our understanding of how DNA lesions and structure resolution deficiencies and alternative mechanisms affect telomere maintenance and thus aging and related human diseases.
Biography
Dr. Yie Liu received her Ph.D. at Karolinska Institute, Sweden and then joined the University of Toronto as a postdoctoral fellow of the National Cancer Institute of Canada. She became a principal investigator at NIA since 2006.
Related Scientific Focus Areas
---
This page was last updated on August 12th, 2021