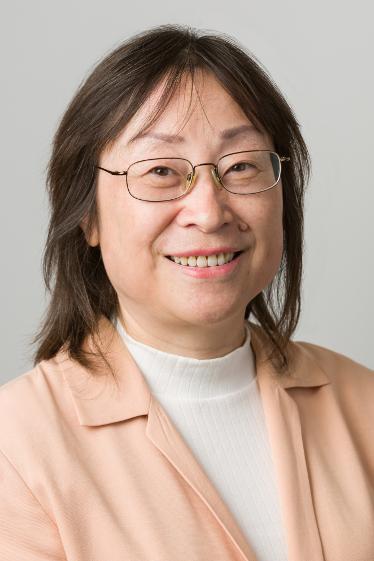 Xin Xu, Ph.D.
Senior Scientist
Therapeutics for Rare and Neglected Diseases (TRND) Program
NCATS
Research Topics
Pharmacokinetics (PK) plays a critical role in the drug discovery and development process. The key objective of the Drug Metabolism and Pharmacokinetics (DMPK) group, within the Therapeutics for Rare and Neglected Disease (TRND) program, is to utilize the PK concept effectively in structure optimization, lead selection, pivotal study design for efficacy and safety evaluations, and dose regimen forecast for human clinical trials. Scientists in the DMPK group will discover and implement new techniques and approaches for Absorption, Distribution, Metabolism and Excretion (ADME) studies. The DMPK group will serve as a driver in introducing translational science to PK and efficacy studies, rationalizing the use of animal models for human drug tests, and bridging gaps between in vitro and in vivo studies.
In addition, the group will be an "experimental hub" that, even with limited resources, will blend pharmacodynamics and toxicity evaluations of new drug candidates together with traditional ADME studies in a creative way. The DMPK group will also actively seek input and feedback from the FDA in conducting essential studies for TRND drug candidates.
Biography
Xin Xu, Ph.D., joined the National Center for Advancing Translational Sciences (NCATS) in 2011 as Senior Scientist, Director of Pharmacokinetics. In this role, she oversees absorption, distribution, metabolism, and excretion studies for projects administered through NCATS' Therapeutics for Rare and Neglected Diseases (TRND) program. She also advises NCATS' Bridging Interventional Development Gaps (BrIDGs) program staff. She has more than 20 years of industrial experience in the non-clinical drug metabolism and pharmacokinetics research field. She was the pharmacokinetics representative for three Merck products: Singulair, Cancidas, and Invanz. She also contributed to the filing of Infuse (rhBMP-2) and Enbrel (anti-TNFa Fc fusion protein) at Genetics Institute/Wyeth. She has extensive experience in IND filings of novel therapeutics, ranging from small molecules to biologics, such as monoclonal antibodies, nanobodies and protein-drug conjugate.
Dr. Xu obtained her B.Sc. degree from the School of Pharmacy, Peking University Health Science Center, Beijing, China. She earned her Ph.D. degree in pharmacokinetics from the Faculty of Pharmacy, University of Toronto, where she also did her post-doctoral training in controlled release formulations. Dr. Xu has authored 197 publications - 94 journal papers or book chapters, and 103 conference presentations and abstracts - and is the co-inventor for four patents.
Related Scientific Focus Areas
This page was last updated on Wednesday, August 16, 2023