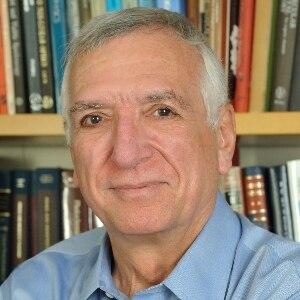 William A. Eaton, M.D., Ph.D.
NIH Distinguished Investigator
Biophysical Chemistry Section, Laboratory of Chemical Physics
NIDDK
Research Topics
The purpose of our research is to discover new drugs for treating sickle cell disease.
Current Research
Current research is focused entirely on pathophysiology and drug discovery for sickle cell disease, as well as monitoring ex-vivo sickling in sickle cell patients on drug trials, gene therapy trials, and natural history studies in collaboration with NHLBI and NIAID hematologists. A highly-sensitive, pathophysiologically-relevant and high throughput assays have been developed to screen compounds for ant-sickling activity. The assays use laser photolysis or nitrogen deoxygenation to induce sickling and automated image analysis to detect the formation of sickle fibers in individual red cells. As a strategy for the most rapid path to bringing a drug to market, the first phase of the screen is to test all U.S. Food and Drug Administration-approved drugs.

Applying our Research
Hydroxyurea is the only drug that is currently used to treat sickle cell disease, and helps, but does not cure, only about 50 percent of patients. Additional drugs are critically needed.

Need for Further Study
Additional studies are screening large libraries of compounds that have already been given to humans, in order to reduce or eliminate pre-clinical studies.
Biography
Chief, Laboratory of Chemical Physics, 1986-2021
Scientific Director, Intramural AIDS Targeted Ant-viral Program (IATAP), 1986-2018
Ph.D., University of Pennsylvania, 1967
M.D., University of Pennsylvania, 1964
B.A., University of Pennsylvania, 1959
Related Scientific Focus Areas
This page was last updated on Thursday, November 30, 2023