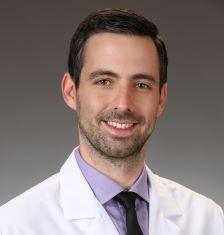 Vid Leko, M.D.
Assistant Clinical Investigator
Immune Deficiency Cellular Therapy Program
NCI/CCR
Research Topics
Myelodysplastic syndromes (MDS) and acute myeloid leukemia (AML) are debilitating blood (hematologic) cancers characterized by the accumulation of somatic mutations in clonally expanded hematopoietic stem and progenitor cells (cells that can differentiate into other types of mature blood cells). To date, the only potentially curative treatment for patients with MDS and most forms of AML is allogenic hematopoietic stem cell transplant, which is effective in only up to 50 percent of cases and is associated with substantial morbidity and mortality. Thus, novel therapies with curative potential are urgently needed.
The adoptive transfer of naturally occurring T cells directed against cancer neoantigens — proteins that are predominantly encoded by genes harboring cancer-specific point mutations — can mediate complete regression of metastatic melanoma and select cases of metastatic epithelial cancer. However, this therapy has not yet been successfully used in patients suffering from MDS, AML, and other hematological malignancies.
The main objectives of Dr. Leko's research are (1) to establish the prevalence and characteristics of T cell responses against potential tumor neoantigens in patients with hematological cancers, and (2) to develop clinical protocols involving the adoptive transfer of neoantigen-reactive T cells for patient treatment.
Biography
Dr. Leko received his M.D. from the University of Zagreb School of Medicine in Croatia. He completed a post-doctoral research fellowship at the Fred Hutchinson Cancer Research Center in Seattle, followed by an internal medicine residency at Lincoln Medical Center in New York and a clinical fellowship in hematology and medical oncology at the National Heart, Lung and Blood Institute and the National Cancer Institute in Bethesda. He joined the CCR Surgery Branch as an investigator in 2017 and was accepted into the Physician-Scientist Early Investigator Program in 2022.
Related Scientific Focus Areas
This page was last updated on Thursday, December 15, 2022