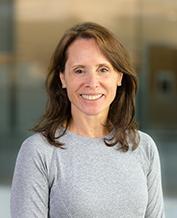 Veronica Alicia Alvarez, Ph.D.
Senior Investigator
Laboratory for Integrative Neuroscience; Section on Neuronal Structure
NIAAA
Research Topics
Research in the Alvarez laboratory is focused on understanding the effects of drugs of abuse on synapses and neuronal connectivity with the purpose of revealing the cellular mechanisms that control reward-motivated behaviors and compulsive drug seeking. The studies focus on cocaine and ethanol, two prominent drugs of abuse in the US. Researchers in the laboratory of Dr. Alvarez apply multiple techniques ranging from approaches at the cellular and synaptic level to behavioral analysis and in vivo manipulations in wild-type and genetically-engineered mouse models.
Biography
Dr. Alvarez earned a Ph.D. degree in Neuroscience in 1997 from University of Buenos Aires, Argentina. She trained as a postdoctoral fellow with Dr. John Williams at the Vollum Institute, OHSU from 1998 to 2001 studying the firing properties of locus coerulues neurons and its modulation by opioids. She then trained with Dr. Bernardo Sabatini at Harvard Medical School from 2001-2007 where she studied mechanisms of functional and morphological plasticity at glutamatergic synapses using electrophysiology and two-photon imaging. In 2008, she established an independent research program at NIAAA where she is investigator and acting chief of the Section on Neuronal Structure.
Related Scientific Focus Areas
This page was last updated on Tuesday, September 27, 2022