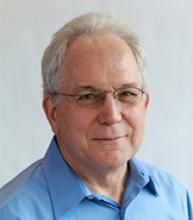 Thomas Edward Wellems, M.D., Ph.D.
NIH Distinguished Investigator
Malaria Genetics Section
NIAID/DIR
Research Topics
Investigations in the Malaria Genetics Section focus on the determinants of drug resistance, immune evasion, and disease virulence in malaria. Areas of study include the following:
Antimalarial drug resistance and factors that affect clinical outcome after treatment
Malaria protection conferred by human hemoglobinopathies and other red cell polymorphisms
Antigenic variation by Plasmodium falciparum parasites
Molecular mechanisms of malaria parasite infectivity and pathogenesis
Research activities on the National Institutes of Health (NIH) campus are integrated with field studies in Africa and Southeast Asia. Inquiries about predoctoral and postdoctoral fellowships as well as Ph.D. studentships in the NIH Graduate Partnership Program are welcome.
Biography
Dr. Wellems received his M.D. and Ph.D. from the University of Chicago. He completed his internal medicine residency at the Hospital of the University of Pennsylvania, and in 1984 he joined the Division of Intramural Research. He has directed the Malaria Genetics Section since 1991 and has served as chief of the Laboratory of Malaria and Vector Research since 2002. Dr. Wellems is a member of the U.S. National Academy of Sciences and the Institute of Medicine, is a past president of the American Society of Tropical Medicine and Hygiene, and serves on a number of advisory committees for foundations and public-private partnerships, including the Medicines for Malaria Venture.
For a biographical profile of Dr. Wellems, see Davis TH. Profile of Thomas E. Wellems. Proc Natl Acad Sci U S A. 2010 Aug 3;107(31):13567-9.
Related Scientific Focus Areas
This page was last updated on Tuesday, August 8, 2023