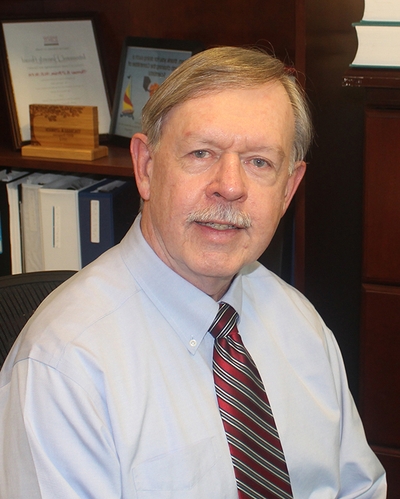 Thomas R. O'Brien, M.D., M.P.H.
Senior Investigator
Infections and Immunoepidemiology Branch
NCI/DCEG
Research Topics
Dr. Thomas O'Brien's research program targets viruses that cause cancer, especially hepatitis C virus, through interdisciplinary studies that emphasize human genetics. He focuses on studies that may translate into clinical or public health benefits. Dr. O'Brien organized a trans-disciplinary group of investigators to refine understanding of the genetic basis for spontaneous HCV clearance and response to treatment for chronic hepatitis C. This collaboration led to the discovery of interferon lambda 4 (IFNL4), a novel gene that appears to underlie observed differences in HCV clearance (Prokunina-Olsson et al, Nature Genetics, 2013). His current work focuses on hepatitis viruses, surveillance for hepatocellular carcinoma in the United States, and phenotypic expressions of the IFNL4 genotype.
Biography
Dr. O'Brien received undergraduate and medical degrees from the University of Michigan, and an M.P.H. from the Harvard School of Public Health. He was an Epidemic Intelligence Service Officer and Medical Epidemiologist with the Centers for Disease Control and Prevention before joining the NIH Intramural Research Program in 1992. His primary research interests have involved studies on the transmission and natural history of oncogenic viruses, including human immunodeficiency virus type 1, hepatitis B virus and hepatitis C virus (HCV).
Selected Publications
Prokunina-Olsson L, Muchmore B, Tang W, Pfeiffer RM, Park H, Dickensheets H, Hergott D, Porter-Gill P, Mumy A, Kohaar I, Chen S, Brand N, Tarway M, Liu L, Sheikh F, Astemborski J, Bonkovsky HL, Edlin BR, Howell CD, Morgan TR, Thomas DL, Rehermann B, Donnelly RP, O'Brien TR. A variant upstream of IFNL3 (IL28B) creating a new interferon gene IFNL4 is associated with impaired clearance of hepatitis C virus. Nat Genet. 2013;45(2):164-71.

O'Brien TR, Pfeiffer RM, Paquin A, Lang Kuhs KA, Chen S, Bonkovsky HL, Edlin BR, Howell CD, Kirk GD, Kuniholm MH, Morgan TR, Strickler HD, Thomas DL, Prokunina-Olsson L. Comparison of functional variants in IFNL4 and IFNL3 for association with HCV clearance. J Hepatol. 2015;63(5):1103-10.
Related Scientific Focus Areas
This page was last updated on Friday, May 5, 2023