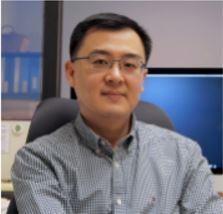 Tae-Wook Chun, Ph.D.
Senior Investigator
HIV Immunovirology Section
NIAID/DIR
10 Center Drive
Building 10
Room 6A33
Bethesda, MD 20892
301-496-0890
Research Topics
Our research program focuses on 1) delineating the role of viral reservoirs in the pathogenesis of HIV disease; 2) examining host and viral factors that contribute to the maintenance of HIV reservoirs; and 3) developing therapeutic strategies aimed at achieving durable virologic control in infected individuals in the absence of antiretroviral therapy. Our research program utilizes Bench-to-Bedside approaches. We conduct comprehensive genetic, immunologic, and virologic analyses of CD4+ and CD8+ T cells in diverse cohorts of HIV-infected individuals in order to address fundamental pathogenic questions, such as elucidating mechanisms of viral persistence, the role of the host immunity in containment of viral replication, and evaluating promising novel therapeutic agents in both ex vivo and in vivo settings. Based on findings from bench research, we also conduct phase I clinical trials in close collaboration with the NIAID HIV clinic, with the ultimate goal of developing safe, effective, and scalable therapeutic strategies that would allow HIV-infected individuals to control viral replication in the absence of daily antiretroviral drugs.
Biography
Dr. Chun received his Ph.D. from the Biochemistry, Cellular, and Molecular Biology Graduate Program from the Johns Hopkins University School of Medicine where he discovered and characterized latently infected, resting CD4+ T cells in HIV-infected individuals. He began his postdoctoral work in the Laboratory of Immunoregulation at NIAID as a research fellow in 1997. Subsequently, Dr. Chun was appointed to the position of staff scientist in 2001. Dr. Chun was selected as one of the Earl Stadtman Investigators and received a tenure track investigator position in the LIR in June 2016.
---
This page was last updated on August 26th, 2021