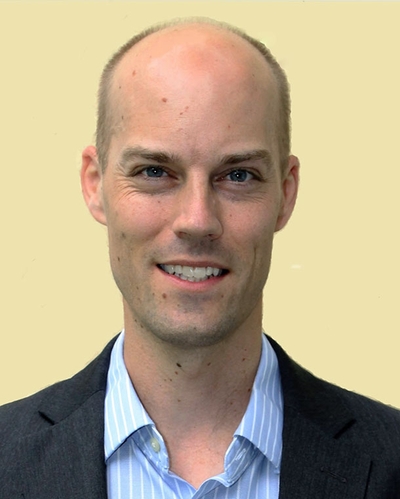 Steven C. Moore, Ph.D.
Stadtman Investigator
Metabolic Epidemiology Branch
NCI/DCEG
9609 Medical Center Drive
Room SG/6E306
Rockville, MD 20850
240-276-7196
Research Topics
Physical Activity, Obesity, and Cancer
Dr. Moore's research focuses on the role of obesity-related factors on cancer risk, including waist circumference, sedentary behavior, and physical activity. He is exploring these questions in large population-based studies, such as the NIH-AARP Diet and Health Study cohort, and within the NCI Cohort Consortium, a group which has pooled data from nearly two million individuals. Dr. Moore seeks to establish the reduction in cancer rates that would occur if all people were more physically active, including for rare cancers and specific cancer subtypes.  
Metabolomics and Cancer
Dr. Moore is a pioneer in the field of metabolomics, which applies novel high-throughput technology to analyze small-molecule metabolites in biospecimens, like blood or urine, as a way to understand how molecular pathways may influence cancer risk. In studying the metabolomics of energy balance, he has been instrumental in uncovering biomarkers for body mass index and diet. Dr. Moore is leading studies to identify metabolites and metabolic pathways involved in breast cancer and is a lead collaborator on studies of colorectal and pancreatic cancer.
Dr. Moore is chair of the Consortium of Metabolomics Studies (COMETS), an international consortium of 20+ prospective cohort studies that uses metabolomics to identify risk factors for chronic disease.
Biography
Dr. Steven Moore earned his Ph.D. in cancer epidemiology from Yale University School of Public Health. He joined the Nutritional Epidemiology Branch of the NCI Division of Cancer Epidemiology and Genetics as a predoctoral fellow in 2005 and became a research fellow in 2009. Dr. Moore was appointed as an Earl Stadtman Tenure-Track Investigator in 2013. In the newly formed Metabolic Epidemiology Branch, Dr. Moore investigates the role of physical activity and obesity in the development of cancer. He has received a number of awards for his work in this area, including a DCEG Fellowship Achievement Award, as well as the Karen Hornbostel Memorial Award from the American College of Sports Medicine.
Related Scientific Focus Areas
---
This page was last updated on October 20th, 2020