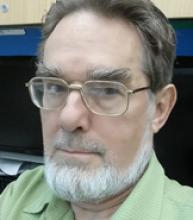 Stephen H. Leppla, Ph.D., B.S.
Senior Investigator
Microbial Pathogenesis Section
NIAID/DIR
Building 33, Room 1W20B7
33 North Drive
Bethesda, MD 20892
301-594-2865
Research Topics
The Microbial Pathogenesis Section studies bacterial diseases related to biodefense pathogens. Research focuses on identification and analysis of bacterial virulence factors and their genetic regulation; structure-function analysis of bacterial proteins and other factors; disease pathogenesis; and development of diagnostics, vaccines, and therapeutics.
Biography
Dr. Leppla earned a B.S. in biology from the California Institute of Technology and a Ph.D. in biochemistry from the University of Wisconsin. After postdoctoral study at the University of California-Berkeley and Brown University, he became a research scientist at the U.S. Army Medical Research Institute of Infectious Diseases in Frederick, Maryland. He moved to the National Institutes of Health in 1989 and to NIAID in 2003.
Related Scientific Focus Areas
---
This page was last updated on July 19th, 2021