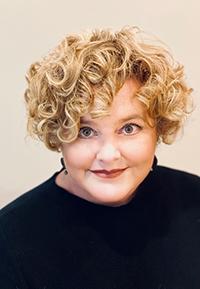 Shannon N. Zenk, Ph.D., M.P.H., R.N., F.A.A.N.
Adjunct Investigator
Neighborhoods and Health Lab
NIMHD
Research Topics
Dr. Shannon N. Zenk leads the Neighborhoods and Health Lab in the Division of Intramural Research at NIMHD and is the Director of the National Institute of Nursing Research. Dr. Zenk's research interests center on environmental injustice and health. Under her direction, the Neighborhoods and Health Lab takes an explicitly contextual and spatial approach to understanding the role of the environment in health behaviors and outcomes, with the ultimate goal of producing evidence needed to eliminate racial/ethnic and socioeconomic health disparities. The Lab draws on insights and methodologies from fields as wide-ranging as public health, geography, economics, urban planning, and biometeorology. The Lab's portfolio includes evaluation of natural experiments, secondary analyses of large cohort studies, and geographically explicit ecological momentary assessment (GEMA) studies.
Biography
Prior to joining NIH, Dr. Zenk was Nursing Collegiate Professor in the Department of Population Health Nursing Science at the University of Illinois Chicago (UIC) College of Nursing and a fellow at the UIC Institute of Health Research and Policy. She earned her bachelor's degree in nursing, magna cum laude, from Illinois Wesleyan University, Bloomington; her master's degrees in public health nursing and community health sciences from UIC; and her doctorate in health behavior and health education from the University of Michigan, Ann Arbor. She completed postdoctoral training in UIC's Institute for Health Research and Policy's Cancer Education and Career Development Program.
Dr. Zenk's honors include the National Academy of Medicine; International Nurse Researcher Hall of Fame; President's Award, Friends of the National Institute of Nursing Research; and Fellow, American Academy of Nursing.
Related Scientific Focus Areas
This page was last updated on Friday, April 29, 2022