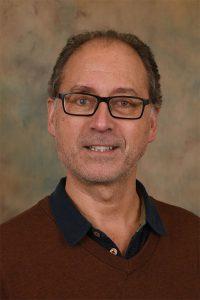 Sergi Ferré, M.D., Ph.D.
Senior Investigator
Molecular Targets and Medications Discovery Branch, Integrative Neurobiology Section
NIDA
Research Topics
We are interested in the role of G protein-coupled receptor (GPCR) oligomers as targets for drug development in neuropsychiatric disorders. GPCR oligomers are higher order molecular entities that are the result of combinatorial evolution and endowed with unique biochemical and functional properties that could be harnessed for therapeutic purposes. Our studies are leading to a new theoretical view of GPCR physiology and pharmacology. The pentameric structure constituted by one GPCR homodimer and one heterotrimeric G protein seems to provide a main functional unit and oligomeric entities can be viewed as multiples of dimers. GPCR heteromers can then be preferentially constituted by heteromers of homodimers coupled to their cognate G protein. The GPCR heterotetramer provides the frame for canonical antagonistic interactions between Gs- and Gi- coupled receptors. Allosteric mechanisms determine a multiplicity of possible unique pharmacological properties of GPCR homomers and heteromers. We have demonstrated that some general mechanisms apply particularly at the level of ligand-binding properties. But in addition to ligand-binding properties, unique properties for each GPCR oligomer emerge in relation to different intrinsic efficacy of ligands for different signaling pathways (functional selectivity). This gives a rationale for the use of GPCR oligomers, and particularly heteromers, as novel targets for drug development.
Related Scientific Focus Areas
This page was last updated on Friday, November 2, 2018