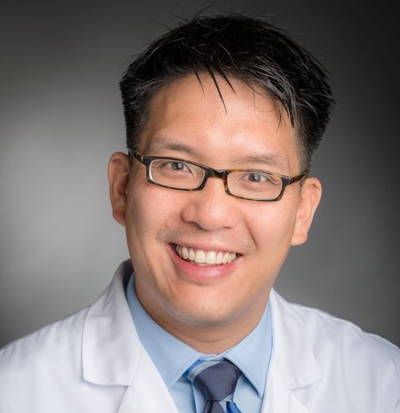 Samuel Y. Ng, M.D., Ph.D.
Lasker Clinical Research Scholar
Lymphoid Malignancies Branch
NCI/CCR
Research Topics
Dr. Ng's laboratory seeks mechanistic insight into the processes that transform and sustain malignant T-cells. T-cell lymphomas (TCLs) are a heterogeneous and understudied group of Non-Hodgkin lymphomas. Clinical outcomes for patients with TCLs are typically inferior to their B-cell counterparts in part due to a lack of highly effective targeted therapies for most subtypes of TCL.
Angioimmunoblastic T-cell Lymphoma (AITL) is a TCL subtype that shares molecular and immunophenotypic features with follicular helper T-cells and the disease can be associated with dysregulated humoral immunity. We have generated novel models of AITL and are using these models to investigate the molecular consequences of the hotspot RHOA G17V and TET2 loss-of-function mutations, which are both detected in the majority of AITL cases. We and others have previously demonstrated that in combination with Tet2 deletion, RHOA G17V acts as an oncogene to promote malignant T-cell transformation in part through increased activation of the PI3K/mTOR pathway. Additionally, we have identified a set of TCL-specific genetic vulnerabilities using whole-genome CRISPR screens and continue to probe this set of vulnerabilities and models for novel therapeutic approaches across multiple subsets of TCL. Together with clinical colleagues, we are using insight from this work and the tools it has generated to nominate and evaluate exploitable vulnerabilities to treat TCLs.
Projects in the lab include:
Identification and characterization of genetic dependencies in TCLs;
Interrogation of novel TCL models to identify the molecular aberrancies which subvert normal T-cell homeostasis to promote malignant phenotypes;
Biomarker identification to predict efficacy or resistance to TCL therapies, and
Generation and characterization of novel patient-derived xenograft and genetically engineered mouse models of TCL.
Biography
After attending the University of Arizona where he studied Molecular and Cellular Biology and English Literature as a Flinn Scholar, Dr. Ng attended Harvard Medical School where he received an M.D., Ph.D. His graduate work was performed with Katia Georgopoulos in the Department of Immunology where he studied genetic regulation in lymphocyte development mediated by the genes Ikaros and Mi-2beta. He completed his clinical training with a residency in Internal Medicine at Brigham and Women's Hospital followed by a fellowship with the Dana-Farber/Partners Cancer Center program in Hematology and Oncology. Dr. Ng subsequently practiced as an attending physician with the Dana-Farber Cancer Institute Center for Lymphoma and completed postdoctoral basic and translational research training with David Weinstock at Dana-Farber before joining the NCI CCR as a Lasker Clinical Research Scholar and Investigator in the Lymphoid Malignancies Branch. Dr. Ng has been the recipient of a Young Investigator Award by the ASCO/Conquer Cancer Foundation and an ASH Scholar Award by the American Society of Hematology.
Related Scientific Focus Areas
This page was last updated on Friday, April 21, 2023